6-Banner Sunday: Filling the void of March Madness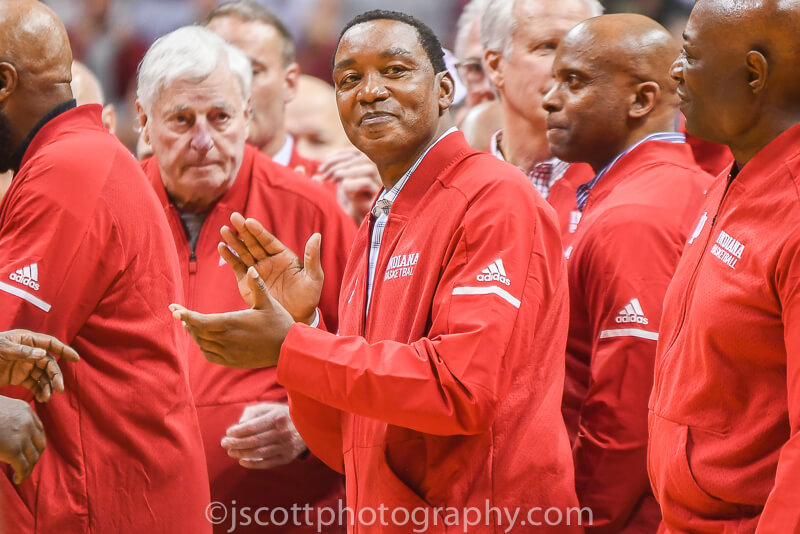 6-Banner Sunday is Inside the Hall's weekly newsletter in partnership with The Assembly Call. More than 7,000 Indiana fans receive the newsletter each week. In addition to appearing each week on the site, you can also opt to receive 6-Banner Sunday by email. A form to subscribe via email is available at the bottom of this week's 6-Banner Sunday.
Welcome to another edition of 6-Banner Sunday, a joint production between The Assembly Call and Inside the Hall where we highlight the five most essential IU basketball stories of the past week, plus take a look at how the other IU sports programs are doing.
This was supposed to be a weekly recap about the first weekend of the most exciting time to watch basketball. March Madness was scheduled to begin this week, and for the first time since 2016, Indiana was going to have a spot in the tournament.
Unfortunately, due to the global pandemic with the Coronavirus, the NCAA tournament, as well as almost all other sporting events in the world have been canceled to help ensure the health and safety of the public.
However, just because there is no basketball, it hasn't prevented Inside the Hall and Assembly Call from generating Indiana basketball content and interacting with all the Hoosier fans out there.
• The Greatest IU Basketball Player of All-Time Tournament
• Assembly Call provides IU postseason reruns and game coverage
• How no NCAA Tournament affected all Big Ten teams
• Rob Phinisee forms special relationship with 11-year-old
• Player evaluations from IU's season, IU names new AD
• Hoosier Sports Roundup
Banner #1
The Greatest IU Basketball Player of All-Time Tournament
Have you ever wondered who the greatest Hoosier to ever step on the court is?
Inside the Hall and Assembly Call put together a field of 68 former Hoosiers and placed them into a bracket to determine that distinction. The bracket is split up into four regions, or rather time periods, and they are Pre-Knight, Knight Pre-'85, Knight Post-'85 and Post-Knight.
We have selected 17 players from each time period and placed them into a bracket. The way they advance is from votes from all of Hoosier Nation. The polls can be found on Inside the Hall's Twitter, and each day we have votes, we will preview the match ups on insidethehall.com and keep a live updated bracket at the bottom.
The tournament began Friday with four play-in games, which featured Lou Watson vs. Verne Huffman, Jim Thomas vs. John Ritter, Michael Lewis vs. Pat Graham, and Troy Williams vs. Romeo Langford. Watson, Thomas, Lewis and Williams all advanced, and we got over 1,000 votes on each poll.
We will continue this bracket on Monday with the Round of 64.
Banner #2
Assembly Call provides IU postseason reruns and game coverage
If filling out a bracket doesn't do justice because you're missing out on watching games, Assembly Call has you covered in that regard as well.
The Assembly Call Radio Crew has put together a live re-watch series of some of the classic IU NCAA Tournament games. They'll provide a link to the game to watch and will provide all the regular post-game content like it were an IU game happening in real time. That includes live-tweeting the game, having a post- game show and sending out a post-game email the day after the game.
This will follow the schedule of the regular tournament, so there will be a Round of 64, Round of 32, Sweet Sixteen, Elite Eight, Final Four and National Championship. But, because there's so many, there will be three reruns of National Championship games instead of just choosing one.
This began on Friday night when they showed the 1998 first round matchup between Indiana and Oklahoma. The Hoosiers prevailed in overtime 94-87 behind Andrae Patterson's 26 points.
Don't blink, because it follows the schedule of a typical March Madness and the Round of 32 game is tonight. Indiana will be taking on LSU in the second round of the 1992 tournament.
Banner #3
How no NCAA Tournament affected all Big Ten teams
Obviously we all know how the cancellation of the NCAA Tournament affected Indiana seniors Devonte Green and De'Ron Davis, who were finally going to make the Big Dance in their four-year Hoosier careers.
But in a year where the Big Ten was so competitive and probably would have had 10 teams in the tournament, which would've been more than any other conference, each team lost out on an important moment and opportunity.
To capture what everyone missed out on it, Cameron Drummond spoke with beat reporters from Illinois, Iowa, Maryland, Michigan, Michigan State, Ohio State, Penn State, Rutgers and Wisconsin to delve into how each program was affected this season by having no postseason.
Drummond dissected Indiana himself.
It's an important piece that showcases some of the amazing and historic things these teams did this season and how they feel about not getting the chance on seeing it through till the end.
Banner #4
Rob Phinisee forms special relationship with 11-year-old
In the 2018 Crossroads Classic, Rob Phinisee hit a game-winning 3-pointer to defeat Butler in exciting fashion.
The next day, a 10-year-old boy named Nicolas Aguilera from Jasper, Indiana, hit a buzzer beater in his fourth grade game that went into overtime.
So, Nicolas decided to write Phinisee a letter, and since that moment, the two have formed a special friendship with one another.
I was able to talk on the phone with Nicolas and his mother, Brehan Leinenbach, to get the whole story. It's a special story that highlights Phinisee off the court and how he has become a role model for Nicolas.
"Rob is always so great with him," Brehan said. "This role model slash friendship that they have — I have seen big changes in Nicolas."
Banner #5
Player evaluations from IU's season, IU names new AD
Inside the Hall started to put out its yearly "That's A Wrap" series, where we provide a player-by-player recap of Indiana's roster during the 2019-20 season.
So far, the players who have been evaluated are Armaan Franklin, Trayce Jackson-Davis, Damezi Anderson and Jerome Hunter. There will be more to come this week.
Also some major news within IU's athletic program happened this week. On Tuesday, IU President Michael A. McRobbie named Scott Dolson as the new Athletic Director.
Dolson will be replacing Fred Glass, who plans to retire this spring. Dolson served as IU's deputy director and chief operating officer of intercollegiate athletics since 2009 after spending seven years as the director of the IU Varsity Club. He also began his career as a team manager under former IU Coach Bob Knight.
Dolson's hire was a topic discussed on this week's edition of Podcast on the Brink as well.
Banner #6
Hoosier Sports Roundup
With all IU sports no longer playing due to the Coronavirus the amount of news was somewhat limited, but a few off field stories did take place as everyone's season ended.
• Football officially named Aaron Wellman their strength coach, replacing David Ballou who went to the Alabama Crimson Tide.
• Women's Basketball finished the season in the two major polls for the first time ever. It was also the first time in program history where the Hoosiers spent every week ranked in the AP Poll.
• Track Coach Ron Helmer was named a finalist for coach of the year.
• Volleyball recruit Tommi Stockham is highly ranked.
• Soccer had their spring exhibition season cut short as written by the Herald Times' Jeremy Price.
• Softball also had their season cut short and had to find closure at an early banquet per the Herald Times' Jon Blau.
• Blau had a similar article about the early end of the Baseball season.
Thanks for your continued support for The Assembly Call. We'll be back next weekend with a new roundup.
Now go enjoy yourself a 6-banner Sunday.
Filed to: