Early signing period: IU commits to sign on Thursday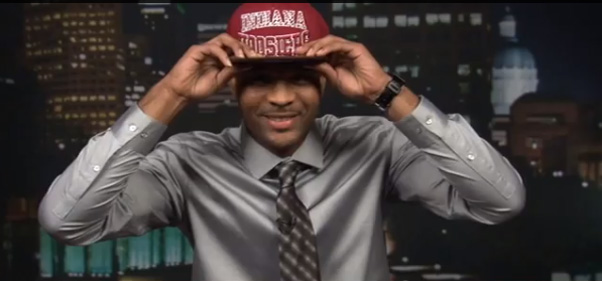 The early signing period for the 2014 recruiting class began Wednesday and all three of Indiana's verbal commitments are scheduled to sign National Letters of Intent with the Hoosiers on Thursday.
James Blackmon Jr. will sign at 11:30 a.m. at Marion High, Robert Johnson at 3 p.m. at GH Reid Elementary in Richmond and Max Hoetzel at 3:30 p.m. at Wilbraham and Monson in Masaschusetts.
Here's a capsule for each recruit in the class: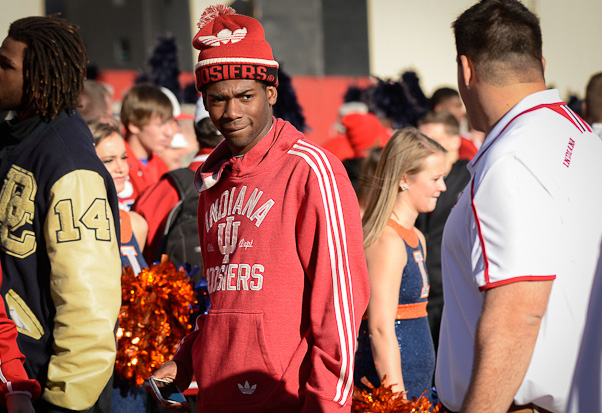 Guard, 6-3, 180-pounds, Benedictine College Preparatory (Va.)
247Composite: 4-star (48); ESPN: 4-star (44); Rivals: 4-star (42); Scout: 4-star (55)
Expert opinion: "Johnson is one of the most complete guards in the country. He's a true combination guard as he can play point guard or the role of a shooter/scorer in a pinch. The strength of his game lies in scoring, with 3-point range and a pull-up jumper along with the ability to attack, drive and finish at the rim. He is not afraid to take jumpers in transition when he is open, a sign of self-confidence. As a point-guard type, he possesses the qualities of poise, vision and the understanding of how and when to distribute and make the assist." – Paul Biancardi of ESPN.com.
Commitment coverage: Robert Johnson: Indiana is the "best fit for me"; Q & A: 2014 commit Robert Johnson talks IU visit, future
Video: Robert Johnson at the AAU Super Showcase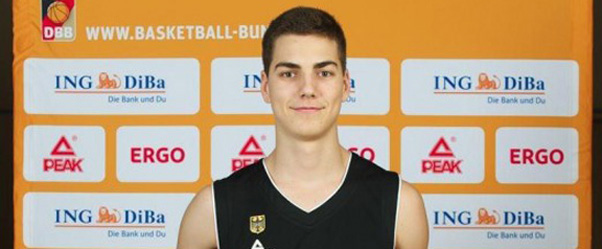 Forward, 6-7, 210-pounds, Wilbraham and Monson (Mass.)
247Composite: 3-star (311); ESPN: 3-star (NR); Rivals: (NR); Scout: (NR)
Expert opinion: "You just don't see 6-7 kids shoot the ball as well as he does from as far of range as he can. And as long as he continues to get stronger and he figures out how to score inside as well as outside, that's where you have a really good player." — Los Angeles Times preps reporter Eric Sondheimer
Commitment coverage: 2014 forward Max Hoetzel commits to Indiana; Q & A: Max Hoetzel discusses his commitment to Indiana; A look at Max Hoetzel's potential impact at Indiana

Video: Max Hoetzel hears from IU as his recruitment takes off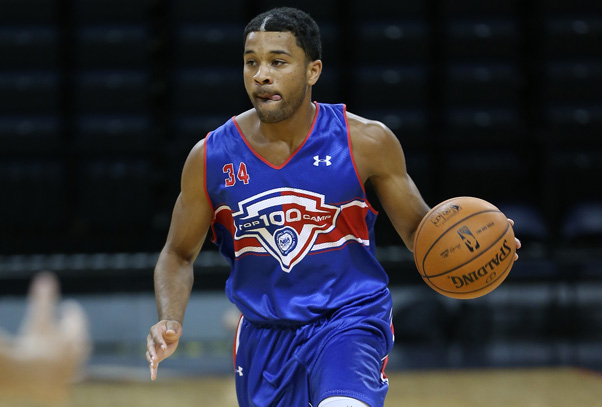 Guard, 6-3.5, 180-pounds, Marion (Ind.)
247Composite: 4-star (31); ESPN: 5-star (19); Rivals: 5-star (23); Scout: 4-star (33)
Expert opinion: "One of the best jump shooters in the class. It all begins with his shot preparation, as his feet get adjusted in plenty of time, and his release is high and quick. His range and accuracy from both deep and mid-range are the most consistent parts of his game. In the conversion game, when the defense is scrambling back, he will hit shots when a defender is close by and ready to contest his jumper." – Paul Biancardi of ESPN.com.
Commitment coverage: 2014 guard James Blackmon Jr. commits to Indiana; Q & A: James Blackmon Jr. talks Indiana commitment; Video: James Blackmon Jr. commits to Indiana

Video: James Blackmon Jr. through the years
Filed to: James Blackmon Jr., Max Hoetzel, Robert Johnson