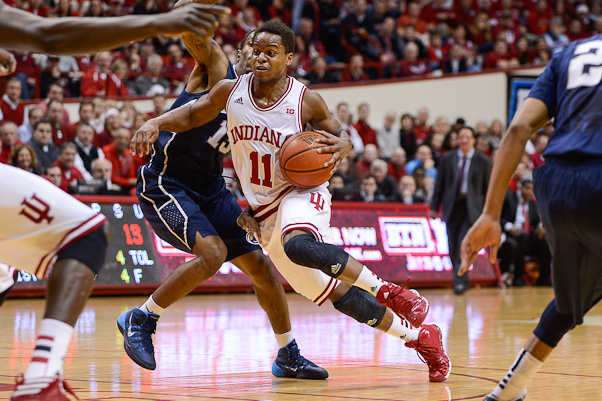 In one of the most perplexing losses that fans in Assembly Hall have witnessed, Indiana fell 66-65 to Penn State on Wednesday night after holding an 11-point lead with 2:53 to play.
The loss dropped the Hoosiers to 14-10 overall and 4-7 in the Big Ten with a game at Purdue looming on Saturday. Here's a look at five takeaways from the loss to the Nittany Lions:
· Indiana played not to lose late, rather than to win: The Hoosiers had plenty of chances to close the game out down the stretch and simply couldn't do it. Turnovers and poor execution were obviously a big part in that, but IU tightened up late and rather than just making the plays that helped them build a 13-point lead, the Hoosiers looked like they were just trying to hold on.
The blame for that, of course, has to go around. It doesn't all fall on the coaching staff, nor does it fall completely on the players, either. It was, collectively, a poor effort down the stretch. What we've learned from watching the Big Ten this season is that every possession matters. And when you're on a wrong side of the turnover battle consistently in close games, in this instance IU had five more than Penn State, the outcomes are not going to be favorable.