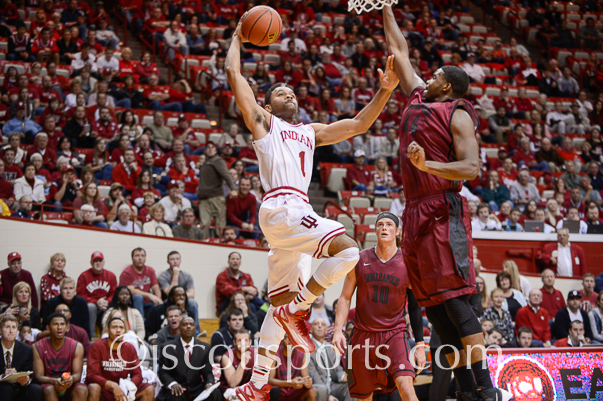 It has been 246 days since Indiana last played an in-season basketball game. 246 days mixed with plenty off-court drama and new, on-court looks. The wait ends tonight.
With a roster that was overhauled over the offseason — nine of the Hoosiers' 15 players this season are new to the squad — the team will take Branch McCracken Court tonight at 7 p.m. for their season opener against Mississippi Valley State.
"I've been so excited to play here," freshman guard James Blackmon Jr. said on Thursday. "So I don't think it came too quick. I've been ready to play these games, so I'm just glad it's here."
In the more than eight months since Indiana played a regular season game at Assembly Hall, plenty has changed. Several players transferred. Newcomers arrived. Others faced legal troubles and suspensions. New opportunities arose.
After two exhibitions against Northwood (Mich.) and Indianapolis, the Hoosiers will have their first chance to make a result count since last March 13, a 64-54 season-ending loss to Illinois in the Big Ten tournament.
Now, the 2014-2015 Hoosiers can make a statement of their own.