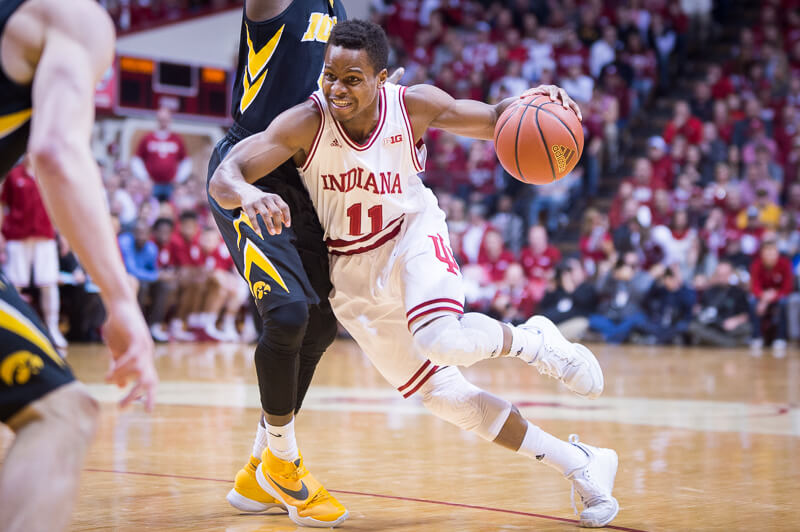 Indiana, in need of a major resume boosting win, got just that Thursday night beating No. 4 Iowa 85-78 in front of a electric crowd at Assembly Hall.
Tom Crean said it was an atmosphere that likely was louder than when Cody Zeller, who was in attendance Thursday, was playing for the Hoosiers during the 2011-2012 and 2012-2013 seasons.
"It was excruciatingly loud and it was tremendous," Crean said.
It was a balanced attack, with no player scoring more than 14 points, yet all 10 guys who played scored. The win moved the Hoosiers into a three-way tie for first place in the Big Ten with Iowa and Maryland.