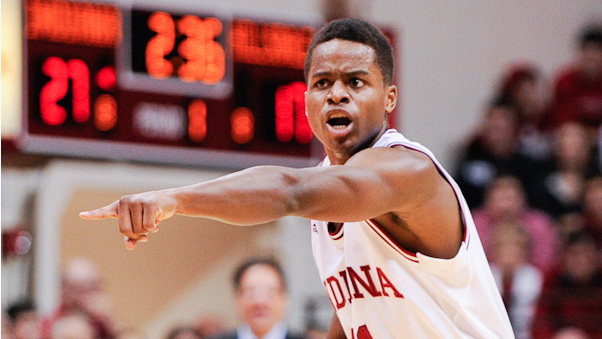 Indiana coach Tom Crean sensed in the postgame locker room on Tuesday night that his team wanted to quickly move on from the loss.
After the Hoosiers lost their second game of the season in a 69-52 collapse at No. 4 Syracuse, Crean questioned everything from Indiana's spirit to its leadership. His team trailed only 33-29 at halftime, but in the second half, a 23-3 Orange run would ultimately doom the Hoosiers.
"The other night was a lot of different things for us, but at the end of the day, it was the first true road game," Crean said on Friday afternoon in advance of Indiana's game against North Florida tonight. "And in the second half, we played like that."
When Crean looked at his team in that locker room in Syracuse, he saw that his players knew they were capable of more. There wasn't going to be much dwelling on the loss, Crean thought, because he could sense the hunger and desire for his team to move on and stay locked in.
And in the practices since the team arrived back in Bloomington, Crean says his players have done exactly that.
"I think our guys from the other night, they knew they did not play the way they are capable of in the second half," he said. "They have not needed a lot of reminders on that. They have come out with great energy and focus and resolve."
So, Crean has put the Syracuse loss on the back burner, for now. When it's time for Indiana to play on the road again, he'll go through with his players how to ensure history doesn't repeat itself.