Tom Crean speaks publicly for first time since IU firing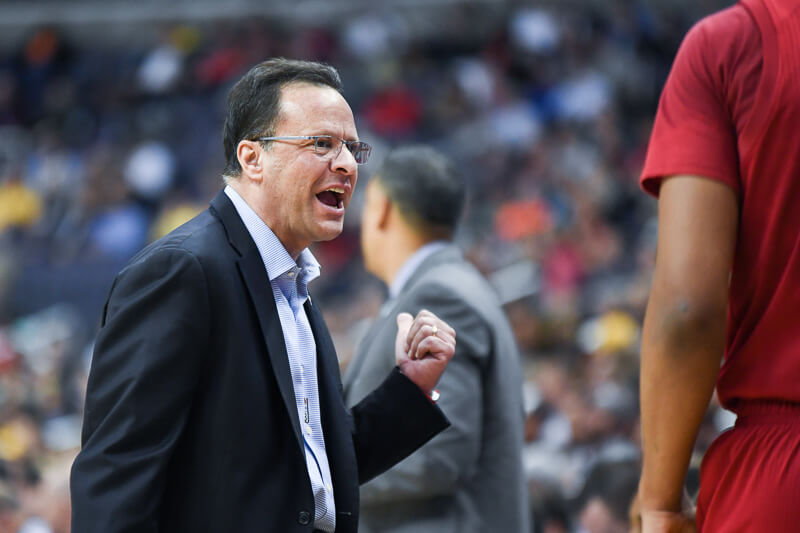 Tom Crean, who was fired on Thursday after nine seasons at Indiana, spoke publicly for the first time since being dismissed to Pete Thamel of Sports Illustrated.
You can read the entire piece at this link, but here are some of the highlights:
· Crean told Thamel that his agent contacted him Wednesday night about his job status with the Hoosiers, but based on the wording of the piece, it doesn't sound like he was informed of his dismissal until Thursday. Crean declined to meet with Athletic Director Fred Glass. On Thursday, he and his family went to Florida for spring break.
· On his feelings towards Indiana: "I love Indiana. I loved it here. That's not going to change. You can't go loving something every day for nine years and then suddenly hate it. I hope Indiana wins that national championship. And another one. I really do."
· Crean doesn't have any regrets, according to this passage:
Crean admits that in hindsight there's plenty he'd have done differently, as he pointed out how the lack of graduate transfers on the market slowed his rebuilding process. Crean said he'd have made different recruiting and staffing decisions and also would have done small things like give free coaches clinics as soon as he'd arrived. But in terms of regrets, he said he has none: "Not at all. I wanted to win a national championship here as bad as any fan, former player or student could have ever possibly imagined.
· Crean told Thamel that he's looking to be back on the sidelines as soon as possible, preferably by next season.
· Crean declined to discuss his feelings or dive into his relationship with the administration at Indiana:
Crean declined to delve into his feelings on the administration at Indiana. He hasn't met with or spoken to Glass since the decision was made. But Crean used the word alignment nine different times during the interview when talking about the future, essentially alluding to what was missing without saying it.
· Crean revealed how he informed the 15 members of Indiana's team of the news:
He said the most difficult part came with individually texting the 15 members of his team on Thursday. He refused to address the news by group text but knew he couldn't get through 15 phone calls. "This will probably hit me more," he said. "It hit me doing the texting. I don't have my team anymore. I have my team. I have my family. But it's different. I want to get back to the court."
Filed to: Tom Crean