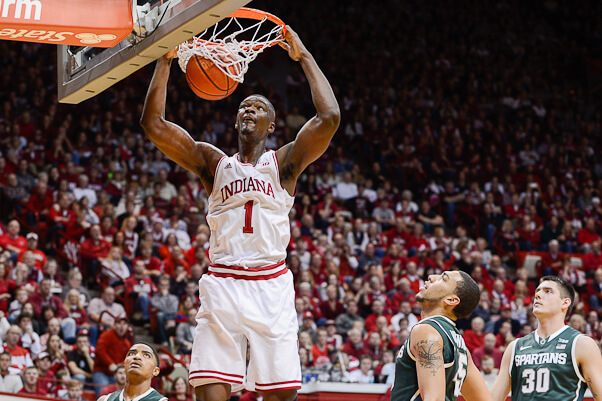 Following Indiana's worst loss of the season on Saturday to an 8-10 Northwestern squad, Tom Crean gave his team a partial practice the next day to give his players some rest during a long Big Ten season.
That long season continues tonight in East Lansing, Mich., when the Hoosiers (12-6, 2-3) face No. 3 Michigan State (17-1, 6-0) at 7 p.m., only 17 days after the Spartans beat the Hoosiers, 73-56, on Jan. 4 at Assembly Hall.
"(They're) really playing well on both sides of the ball, both ends and with very good consistency considering they've played without one of the better players in the country the last couple of games in Adreian Payne," Crean said on Monday during the weekly Big Ten conference call. "We're trying to continue to get better here at what we've got to improve upon and get ourselves prepared in a hurry to get up to Michigan State."
As if tonight's challenge won't be significant enough, doing it on less preparation might make it even more difficult. The Spartans are riding a 10-game winning streak and haven't lost since Dec. 4 against North Carolina. They have the nation's No. 20 offense and No. 10 defense.