Indiana self-reports secondary violation involving Gary Harris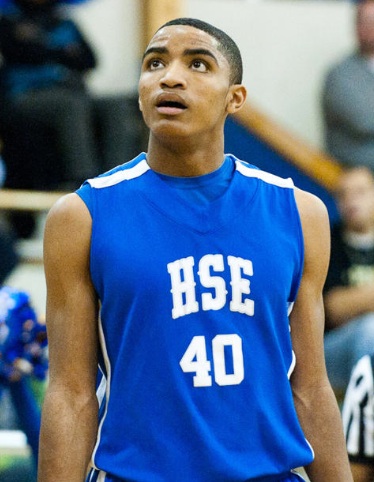 From ESPN's Pat Forde:
Indiana has self-reported a secondary NCAA rules violation by the men's basketball staff involving blue-chip recruit Gary Harris, according to multiple sources.

The school acknowledged to ESPN.com that coach Tom Crean committed the violation while recruiting an unnamed student-athlete in Indianapolis last week.

In a statement released Tuesday, the school said, "Coach Crean immediately reported an inadvertent recruiting contact violation to our compliance office, and we are following our normal procedures."

The school says in its report that Crean visited the unnamed student-athlete at an Indianapolis-area high school on Thursday, Oct. 6. According to the NCAA recruiting calendar, the contact period ended Oct. 5.
Even though the program is still under probation until Nov. 24 of this year from the Kelvin Sampson era, IU's report also notes it docked itself two days of recruiting as a self-penalty. Add this to the fact that the contact is a secondary violation, and it's likely no further penalty will stem from this.
You can view the complete secondary violation report here.
Crean also commented on the misstep late Tuesday via his Twitter account: "We take the rules very serious and work very hard to stay compliant with them. We made a mistake. In reality there are no excuses and I am glad we realized it when we did so we didn't repeat it that day."
Filed to: Gary Harris, Tom Crean