Around the Hall: CBS on Sheehey, Harris timetable, more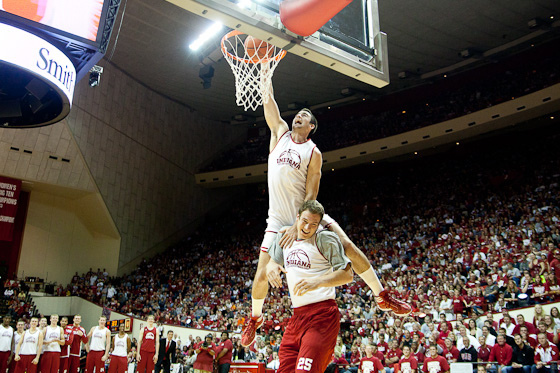 Around the Hall is recommended reading from the Inside the Hall crew. So go ahead, get your read on. (Photo credit: Jamie Owens of J. Scott Sports)
+ Jeff Goodman of CBS Sports believes that Will Sheehey will be an all-league player before he leaves Bloomington.
+ WIBC-FM (93.1) has been named the home for IU men's basketball in the Indianapolis area this season.
+ Gary Harris Sr. says his son, who visited Kentucky over the weekend, will make his decision this fall.
+ Indiana's November 16 game at Evansville will tip at 7 p.m.
+ The NCAA will vote Friday on a proposal to immediately enact a baseline APR requirement of 900 to participate in postseason play.
+ Eric Gordon is participating in a Big Blue All-Stars vs. Villains exhibition game tonight at Rupp Arena in Lexington.
+ Former Illinois forward Jereme Richmond, who left after just one season in Champaign, is back in jail.
Filed to: Gary Harris, Will Sheehey