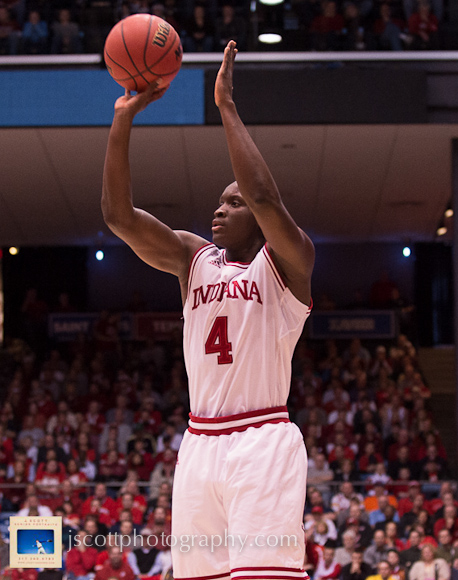 DAYTON, Ohio — In a lot of ways, Temple's Khalif Wyatt and Indiana's Victor Oladipo are spitting images of one another. Both were under recruited and overlooked by most of the country when they were in high school, and both have blossomed into two of the best players in college basketball.
Wyatt, the player of the year in the stacked Atlantic 10 Conference, was rated as just a two-star recruit by Rivals.com. He had only three offers — Temple, Delaware and St. Joe's. He was overlooked because of his uncommon build for a guard (6-foot-4, 215 pounds), and his rather unorthodox playing style.
Wyatt has found his niche with Fran Dunphy and Temple, though it didn't work at first.
"In the beginning, he had his way of doing things and I had mine," Dunphy said Saturday. "We were trying to get together on it, but he was a pain in the butt sometimes, and he'll be the first to tell you. But he's grown. … Now he's a very low-maintenance guy. Early in his career he was killing me with high maintenance."
Oladipo's story is one you probably know much better. It's been written and talked about time and again this season. He was an athletic, gregarious kid without a basketball skill set. He couldn't shoot, dribble or score all that well, so he focused on defense.
When he got to Indiana, he worked and worked and worked, and grew into a national player of the year candidate. And the Big Ten's defensive player of the year.
On Sunday afternoon in Dayton, Wyatt and Oladipo will meet. It figures to be some matchup to watch.
"He's a good defender," Wyatt said of Oladipo, "but, I mean, not the first good defender."
Dunphy said what makes Wyatt a great player and what made him a recruiting target years ago is and was his fearlessness as a player. Wyatt averages more than 20 points per game on the season, and he has scored 30 or more in two of his last three games. He put 33 points on Syracuse in a winning effort earlier this season.
Wyatt certainly won't be afraid of Oladipo.
"He's really good," Oladipo said. "This won't be the first time I've seen him play. He can score the basketball in different ways."