6-Banner Sunday: Indiana is 10-2 entering the final week of non-conference play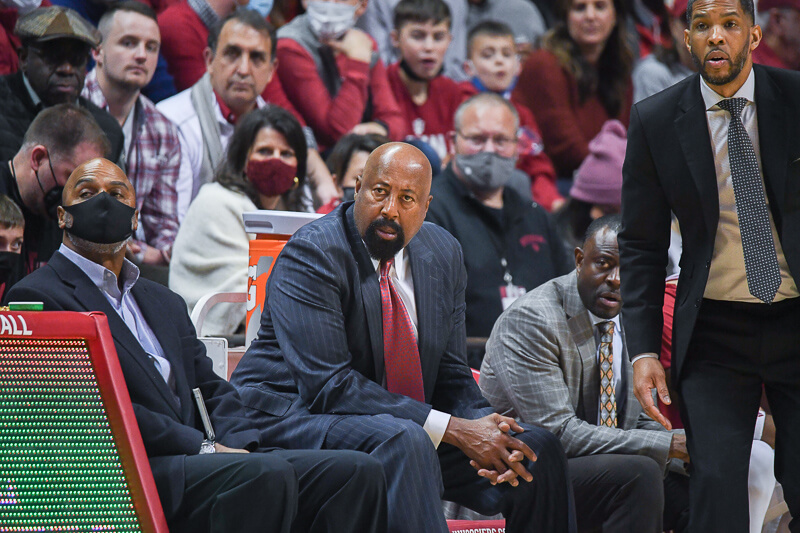 6-Banner Sunday is Inside the Hall's weekly newsletter in partnership with The Assembly Call. More than 8,000 Indiana fans receive the newsletter each week. In addition to appearing each week on the site, you can also opt to receive 6-Banner Sunday by email. A form to subscribe via email is available at the bottom of this week's 6-Banner Sunday.
Welcome to another edition of 6-Banner Sunday, a joint production between The Assembly Call and Inside the Hall where we highlight the five most essential IU basketball stories of the past week, plus take a look at how the other IU sports programs are doing.
The Hoosiers are now on a weeklong break from games for Christmas. However, before the recess from play commenced, IU played Northern Kentucky. Also, Xavier Johnson was discussed in detail, Miller Kopp put out a new video, Assembly Call had shows, and Hoosier assistant coach Dane Fife subbed for IU head coach Mike Woodson on the latter's radio program. We will as always conclude with a look at how other IU sports are doing.
• Hoosiers beat Northern Kentucky
• Xavier Johnson feature
• Miller Kopp vlog
• Assembly Call Radio
• Mike Woodson Radio Show
• Hoosier Roundup
Banner #1 – Hoosiers beat Northern Kentucky
While it was not a week full of big games, IU did face the Norse of Northern Kentucky in their one contest. The Hoosiers held NKU to just 14 first-half points while cruising to a 24-point lead at the intermission. It was not the best of second halves for IU but the game was never really in danger of getting close and the Hoosiers won easily 79-61.
After the game, Mike Woodson spoke, Inside The Hall had a photo gallery, Alex Bozich wrote a Minute After, Tyler Tachman penned Five Takeaways, and Grace Ybarra had a column about the chemistry of Race Thompson and Trayce Jackson-Davis
Banner #2 – Xavier Johnson feature
Controversy arose when IU fans booed starting point guard Xavier Johnson at the Crossroads Classic when he was removed from the game by Mike Woodson following a couple of quick three-pointers early in the offense. Woodson chided fans afterward for doing this.
Following the incident against Notre Dame, Inside The Hall's Tyler Tachman wrote a feature story about Johnson and the fire from within that drives him.
Banner #3 – Miller Kopp vlog
IU transfer Miller Kopp continued his vlog documenting his life and IU team in the last couple of weeks.
A couple of weeks ago Kopp did a video about tips every incumbent freshman should know. However, the one that received the most attention came this week when Kopp interviewed IU star Trayce Jackson-Davis and did a Q&A with him.
Banner #4 – Assembly Call radio
Podcast On The Brink and AC Radio took the week off for the Holidays.
However, Assembly Call still delivered a postgame show following the victory over Northern Kentucky. Also, the Doing The Work postgame show that covers the IU women commenced following a victory over Western Michigan earlier this week.
Banner #5 – Mike Woodson Radio Show
Despite the name, Mike Woodson was not available for his live radio show this week. Instead, he was down in Florida watching top 2022 Hoosier recruit Jalen Hood-Schifino and top 2023 target Kwame Evans Jr. (who it looks like will take a visit to IU in early 2022 and is the No. 2 ranked player in that class).
As a result of his absence, Woodson had a segment that was pre-recorded and then Dane Fife filled in for the rest of the program and showed his joking sense of humor, and talked about learning under Michigan State legendary coach Tom Izzo.
Banner #6 – Hoosier Roundup
Despite the current hiatus of any IU sports until next week, several games and off-field stories took place before the holiday break commenced.
• No. 8 Women's Basketball took care of both Western Michigan and Southern Illinois to improve to 10-2. They did however have a game canceled against Wright State as the Raiders had too many players in COVID protocol.
• Football announced a home-and-home series with Virginia in 2027 and 2028.
• Baseball revealed their 2022 schedule which begins in February.
• Softball announced their schedule for the upcoming 2022 season.
• Men's Soccer had three players named among the best by Top Drawer Soccer.
• Incoming Women's Golf recruit Angela Arora had strong results at the Dixie Amateur.
• Five IU divers qualified for the FINA World Championships.
Thanks for your continued support for The Assembly Call and Inside the Hall. We'll be back next weekend with a new roundup.
Now go enjoy yourself a 6-banner Sunday.
Aaron (Ari) Shifron
Assembly Call Contributor
Filed to: