News and notes from Mike Woodson's radio show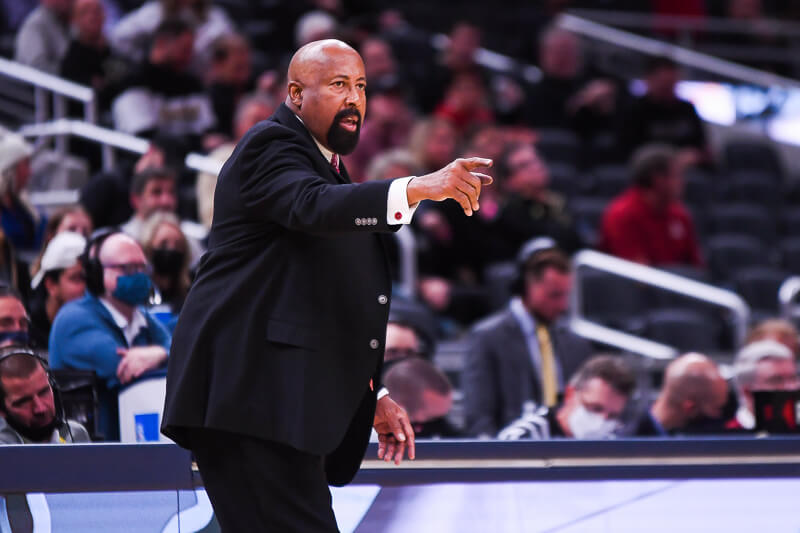 "Inside Indiana Basketball with Mike Woodson" returned Monday night, but Woodson's segment with play-by-play announcer Don Fischer was pre-recorded as Woodson was busy on a recruiting trip. Dane Fife joined for the remainder of the show.
Woodson discussed Indiana's win over Notre Dame, his theme for the season and the importance of his recruiting philosophy. Then Fife talked about how Tom Izzo prepared him for this job, Indiana's biggest areas for improvement and made plenty of jokes.
• Woodson on the win over Notre Dame: "It was a good team effort across the board. He's got a great competitive team at Notre Dame, a well-coached team. So I was very, very pleased."
• But Woodson wasn't pleased with his team's slow start on offense. He said they need to go back to the drawing board offensively. He's said he's not happy with how stagnant they were in terms of body and ball movement against Notre Dame.
• Woodson said Trayce Jackson-Davis had another really good performance, but needed him to make those easy layups he missed.
• Woodson said his theme for the year is not losing at home: "This is our comfort zone. We're playing in front of our fans, our family. We've got to protect home."
• When Xavier Johnson was booed by Indiana fans Saturday, Woodson said it was disturbing. He said, "I'm not used to seeing that or hearing that from our Indiana fans because they are the best fans in the world. I've always said I just need them to support what we do, support our players. Keep them pumped up. Let me give them hell."
• Woodson said everything is going smoothly from an academic standpoint and that his "players do an excellent job in that area."
• On recruiting, he said it's important that they touch base with the guys they are currently recruiting and that have already committed: "That's what recruiting is all about. It's nonstop, but we've got to do it."
• On his relationship working with Tom Izzo, Fife said: "It's not easy working for someone at that level. The things you learn supersedes any tough times that you go through. I'm really thankful for it, but I also think those 10 years were preparing me to come back and be able to help somebody like coach Woodson and get back to where this place deserves to be and should be."
• Fife explained the differences between the stress of being a head coach and assistant coach. He joked that he's surprised Woodson's goatee isn't grey from the stress.
• Fife said he's pleased with how far the team has come so far this season, but it needs to work toward improvements during the Big Ten stretch of the season so things don't get out of hand.
• Fife said: "The two hardest people to coach are a) the coach's kid and b) Indiana kids because both think they invented the game."
• Fife said the defense has made dramatic progress and is led by Trayce Jackson-Davis and Race Thompson. He said they are two guys that love winning and put it above all else: "We've got guys that really understand how to truly win by winning and controlling the defensive end."
• Fife said the two biggest improvements to be made are turnovers and shot selection. He said they want to limit turnovers to 12 and take that number down to eight for road games.
• Fife said Rob Phinisee knows he doesn't have to be a big scorer but he wants him to understand the impact he can have as a defender. He talked about how impressed he was watching him lock down Cassius Winston: "That's the Rob I want to see."
• On Parker Stewart, Fife said he's not getting enough shots but that's something that can be improved upon.
Filed to: Mike Woodson