6-Banner Sunday: Recruiting momentum continues as Indiana lands Tamar Bates, Miller Kopp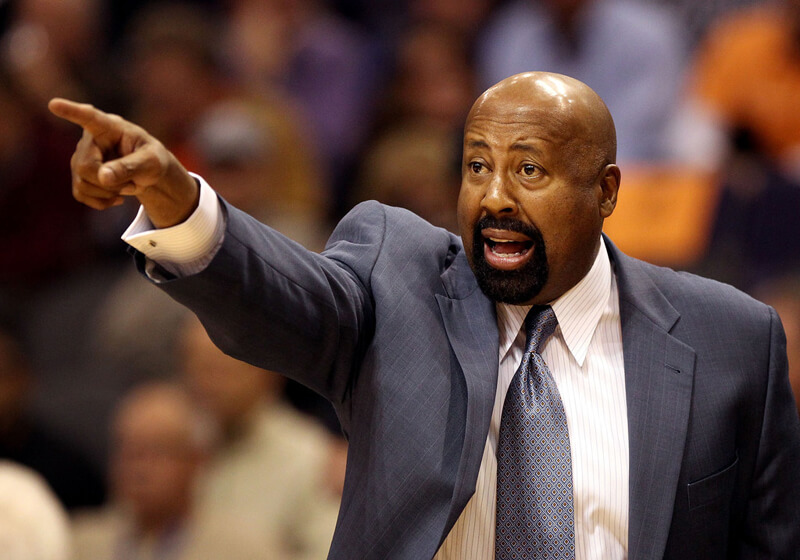 6-Banner Sunday is Inside the Hall's weekly newsletter in partnership with The Assembly Call. More than 7,500 Indiana fans receive the newsletter each week. In addition to appearing each week on the site, you can also opt to receive 6-Banner Sunday by email. A form to subscribe via email is available at the bottom of this week's 6-Banner Sunday.
Welcome to another edition of 6-Banner Sunday, a joint production between The Assembly Call and Inside the Hall where we highlight the five most essential IU basketball stories of the past week, plus take a look at how the other IU sports programs are doing.
Mike Woodson continued his roll of recruiting wins, landing both Tamar Bates and Miller Kopp to Indiana's 2021-22 roster. Bates is a top-25 recruit in the 2021 class per ESPN and Kopp is an established Big Ten player, transferring from Northwestern. Both have the ability to knock down jump shots at a high clip.
This is how Indiana's roster currently stands:
Guards: Rob Phinisee, Khristian Lander, Parker Stewart, Xavier Johnson, Tamar Bates, Anthony Leal and Trey Galloway.
Forwards: Trayce Jackson-Davis, Race Thompson, Miller Kopp, Jordan Geronimo, Jerome Hunter and Logan Duncomb.
Woodson visited Madison Square Garden last week to watch the former players that he coached with the Knicks. They gave him a warm welcome, sharing hugs and smiles before the game. Julius Randle even gave Woodson a signed jersey after his 40-point outing.
You can listen to the weekly edition of Assembly Call radio here. IU assistant coach Kenya Hunter joined a special episode of Assembly Hall, which you can listen to here. You can also listen to this week's Podcast on the Brink here with special guest Steve Green.
• Indiana lands four-star guard Tamar Bates
• Northwestern transfer Miller Kopp commits to Hoosiers
• Inside the Hall's player wrap-ups
• IU offers top-30 prospect in 2022 class
• Insight on 2022 prospect Noah Clowney
• Hoosier Roundup
Banner #1
Indiana lands four-star guard Tamar Bates
Tamar Bates, a four-star shooting guard in the class of 2021, announced his commitment to Indiana on Monday. He's ranked 23rd in the class, according to ESPN. More importantly, he can immediately address Indiana's inconsistent shooting. The southpaw shot 44% from deep as a junior at Piper High School in Kansas and 39% as a senior for IMG Academy.
Bates was originally committed to play for Shaka Smart at Texas, but reopened his recruitment when Smart left for Marquette. Shortly after, the coaching staff at Indiana was in contact with him. Even before they started talking, Bates already knew who Woodson was from his days in the NBA.
"I knew how important he was to basketball," Bates said. "It was kind of crazy hearing him having so much good stuff to say about me."
When Bates announced his commitment to IU on social media, the number 53 was edited on the front of his jersey. For Bates, the number is significant. Bates' grandmother, who he considered one of his best friends, died in 2013 when at 53 years old. His grandmother continues to motivate him to this day.
"Know that I'm doing this for something bigger than me," Bates said.
Banner #2
Northwestern transfer Miller Kopp commits to Hoosiers
Northwestern transfer Miller Kopp announced his commitment to Indiana on Wednesday morning, choosing the Hoosiers over Oregon State and Utah.
The 6-foot 7-inch forward averaged 9.6 points over three seasons playing for Chris Collins in Evanston. Kopp, who can stretch the floor at the three and four positions, fits in well with Mike Woodson's offense. Kopp is a 36 percent career 3-point shooter.
"Obviously, I feel like I can shoot the ball and coach knows that," Kopp told Inside the Hall. "Really just using that to help everybody else in terms of spacing the floor, but also things that I haven't done as much like handling the ball and playing out of pick-and-roll and making the right reads in that kind of environment. And also being a better rebounder is something coach wants me to do and it's something I want, too."
Kopp also said that playing for Mike Woodson was a major factor in his decision.
"He had a lot of energy and was really amped up about talking to me," Kopp said. "Just being able to talk to me for the first time, I could feel that. As far as his recruiting style, I don't think it's a recruiting style. I think he's real. He's straight up with you, which I appreciate. He knows I can help him and I know that he can help me. That symbiotic relationship is exciting for me."
Banner #3
Inside the Hall's player wrap-ups
Inside the Hall has started to publish its wrap-up series, reviewing individual player's performances from last season.
Armaan Franklin, who transferred to Virginia this month, had an outstanding season. Plus, the four freshmen have been covered: Anthony Leal, Trey Galloway, Jordan Geronimo and Khristian Lander.
All four freshmen showed flashes of promise throughout the season, but weren't able to produce on a consistent basis. Some of this may be due to the fact that their playing time fluctuated so much. As a group, they were all key in Indiana's win at home over Iowa in February.
They were originally recruited to IU by former head coach Archie Miller, but all decided to stick with the Hoosiers after Mike Woodson was hired. Galloway and Leal quickly reaffirmed their commitment to the program, even before they knew who the new head coach was. Geronimo and Lander both entered the transfer portal, but ultimately decided to return.
Banner #4
IU offers top-30 prospect in 2022 class
Indiana offered top-30 prospect Julian Phillips on Tuesday. Phillips is the No. 30 player in the 2022 class, according to the 247Composite.
Phillips, who stands 6-feet 8-inches tall and weighs 200 pounds, is from Blythewood, South Carolina. He has been in contact with IU assistant coach Yasir Rosemond and head coach Mike Woodson.
"He (Woodson) told me some pretty good stories about what he's experienced with players throughout his coaching career," Phillips told Inside the Hall. "He's taking that Indiana program to the next level obviously and I think it was great that I got the opportunity to speak with him as well."
Blythewood head Coach Zeke Washington emphasized Phillips' versatility
"He really fits this new wave of position less basketball," Washington told Inside the Hall on Tuesday. "If you go by the way people used to describe things, he's a multi-positional player. He can play and fit where needed. He can score inside and he can score outside. He defends on the block and he defends on the perimeter. He's a kid with a lot of upside."
Banner #5
Insight on 2022 prospect Noah Clowney
Class of 2022 power forward Noah Clowney was among the recent prep players to hear from Mike Woodson and the IU staff. Clowney announced that he received an offer from Indiana last week.
Clowney, who stands 6-feet and 10-inches tall and weighs 205 pounds, attends Dorman High School in Roebuck, South Carolina. Last season Clowney helped lead Dorman to a state championship appearance. He was an all-conference performer, averaging 10.2 points, 8.1 rebounds and 2.5 blocks per game.
"I see a kid that wants to get better, wants to take the coaching," Dorman head coach Thomas Ryan told Inside the Hall. "He's put time in the weight room, he's continuing to change his body, he's continuing to work on his game. And you see that passion. You look for kids that have that desire to get in the gym and get better in areas that they don't do very well."
According to 247Sports, Clowney is a 3-star power forward and the No. 4 player in South Carolina in the class of 2022. Over the last couple weeks, Clowney has received offers from Indiana, Clemson, Providence and Georgia Tech. Right now, Ryan is trying to help Clowney develop a more versatile game.
"The biggest thing that we're working on right now is developing his perimeter skills, even though he's 6'10" and will be a presence around the rim," Ryan said. "He's got a nice touch, a good shot, but we're really focusing on him being able to face up, put the basketball on the floor."
Banner #6
Hoosier Roundup
All of IU's major sports had big news either on or off the field this week. Football had scheduling announcements, Soccer learned their NCAA fate and Baseball picked up three victories.
• Football added Notre Dame to the schedule for many years down the road. They also announced a makeup date for the canceled Connecticut game this year.
• Men's Soccer earned the three seed for the NCAA Tournament, which will be played entirely in North Carolina due to the ongoing COVID 19 pandemic.
• Baseball beat Northwestern to take that series. They also swept a doubleheader from Minnesota on Friday.
• Women's Basketball saw star Grace Berger named a finalist for the AmeriCup team.
• Softball beat Ohio State and split a doubleheader with Illinois.
• Rowing competed at the Big Ten Invitational.
• Water Polo fell to San Jose State and Cal.
• Women's Golf competed at the first event on their new home Pfau Course.
• Women's Tennis fell at Purdue.
• Field Hockey had their season end with a loss to Michigan State.
• Track and Field competed at the Big Ten Relays.
• Men's Tennis lost to Illinois.
Thanks for your continued support for The Assembly Call. We'll be back next weekend with a new roundup.
Now go enjoy yourself a 6-banner Sunday.
Tyler Tachman – Student Intern The Assembly Call
Filed to: