Q & A: Miller Kopp discusses his commitment to Indiana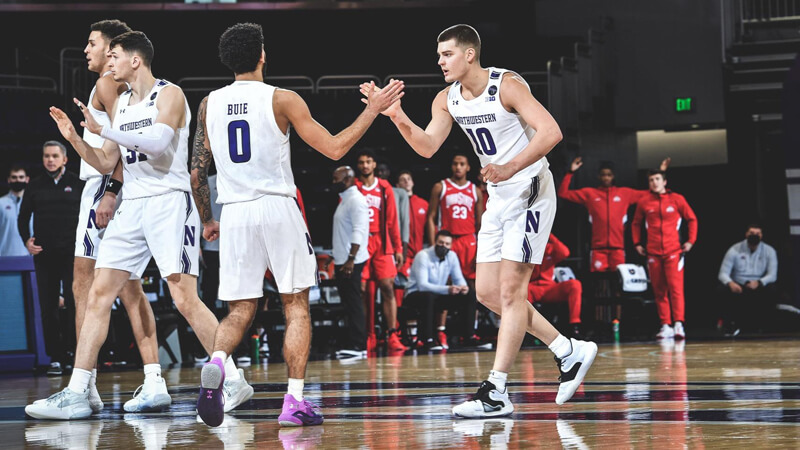 Northwestern transfer Miller Kopp committed to Indiana on Tuesday morning, which gives the Hoosiers another shooter with size in the frontcourt.
Inside the Hall spoke with Kopp shortly after he announced his decision and our full Q & A is available below:
What was the ultimate factor that led you to this decision?
"It was just a mixture of coach (Mike) Woodson's experience and his plan for me. The familiarity with the Big Ten and Indiana's roster as well. And the potential for us to do something great."
You talked about his plan for you, what can you share about the plan for how Indiana wants to utilize you?
"Obviously I feel like I can shoot the ball and coach knows that. Really just using that to help everybody else in terms of spacing the floor, but also things that I haven't done as much like handling the ball and playing out of pick-and-roll and making the right reads in that kind of environment. And also being a better rebounder is something coach wants me to do and it's something I want, too."
Looking at this roster with Trayce Jackson-Davis coming back, they've got a lot of pieces returning and they've added some guards. What are realistic expectations for this team next season?
"We have high expectations for sure. That's why I am coming (to Indiana). I'm not really sure what they are, but I'm just excited to be a part of Indiana basketball. We definitely have high expectations with this group."
What can you tell us about coach Woodson in terms of his recruiting style and his personality?
"He obviously is super confident. He's super confident in himself and the staff. I picked up on that from our first conversation. He had a lot of energy and was really amped up about talking to me. Just being able to talk to me for the first time, I could feel that. As far as his recruiting style, I don't think it's a recruiting style. I think he's real. He's straight up with you, which I appreciate. He knows I can help him and I know that he can help me. That symbiotic relationship is exciting for me."
You don't see the intraconference transfer often. This year Joey Brunk and Jamari Wheeler are headed to Ohio State and you're headed to Indiana. What will it be like to play against your former teammates at Northwestern?
"It's going to be wild. We're already talking crap because those are my really good friends over there. It's going to be wild. I don't even know what to think, but I feel like it's going to be pretty wild."
What's your plan from here in terms of getting to campus?
"I've got to talk to the staff and everybody, but I'm trying to get up to campus as soon as I can. Whenever that is, I'm not exactly sure, but I'm trying to get up there as soon as possible really."
(Photo credit: Northwestern Athletics)
Filed to: Miller Kopp