Film Session: Maui Invitational
The Hoosiers left Asheville, North Carolina with a 2-1 record in the Maui Invitational, sandwiching two wins against Providence and Stanford around a rough loss to Texas.
Against Providence, the Hoosiers' offensive fluidity, ball movement and quick decision making was on display early on in the first half, propelling them to a comfortable victory. Indiana tried replicating the same offensive flow against the Longhorns the next day, but Texas' defense proved to be too much from the jump and the Hoosiers had a rough go of it.
We'll take a look at what went right against Providence, what went wrong against Texas, as well as Armaan Franklin's strong game against Stanford in the latest edition of Film Session:
Race Thompson sets a high ball screen for Al Durham and the senior dribbles right: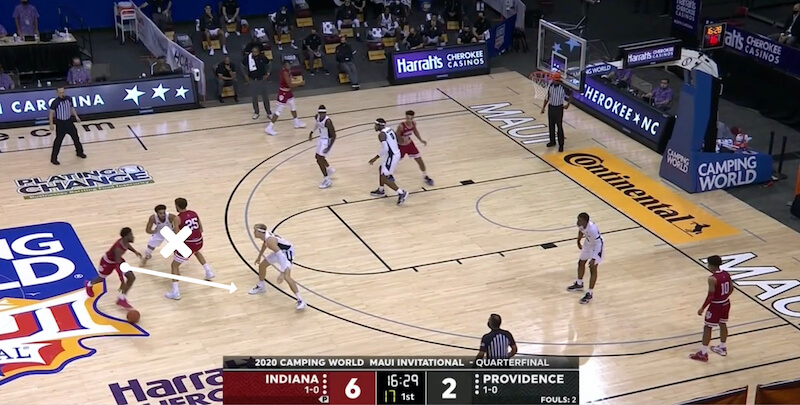 Noah Horchler has moved with Durham to the right wing. With Jared Bynum recovering back to him, Thompson is open at the top of the key. Durham makes the pass as Horchler recovers back to Thompson: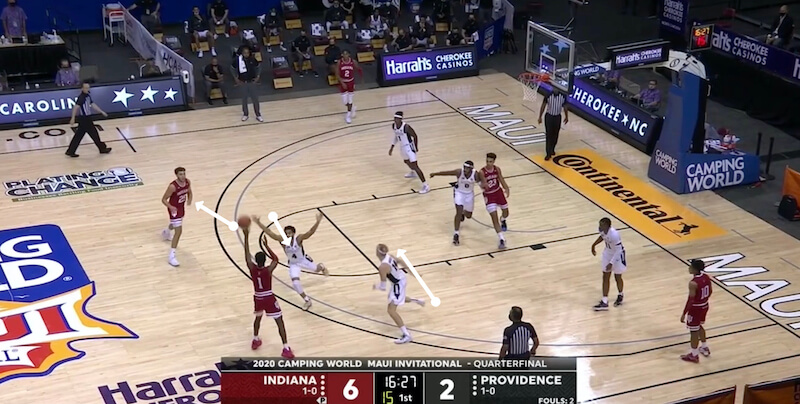 Thompson drives in off the perimeter as Horchler continues to recover back to him. Greg Gantt looks on and begins to realize he needs to help to stop the ball. Franklin hangs tight in the left corner: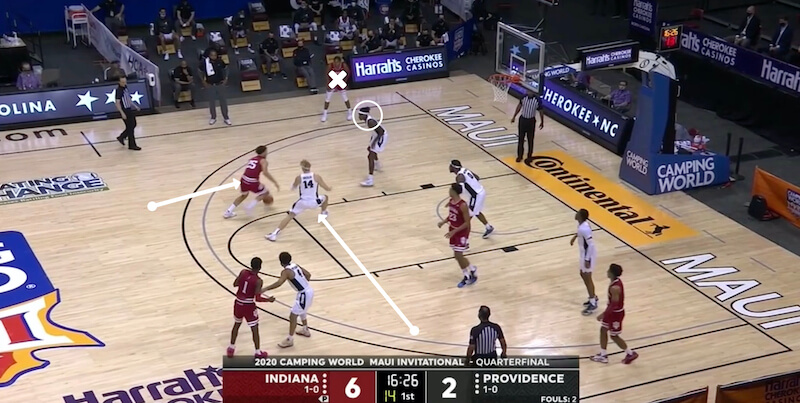 As Gantt slides over on the help, Thompson makes the pass to Franklin in the corner: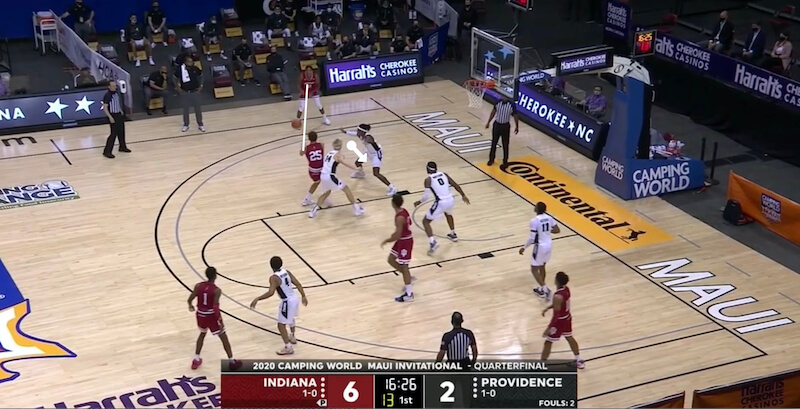 He rises and fires in time, knocking down the 3-point shot over a decent closeout from Gantt: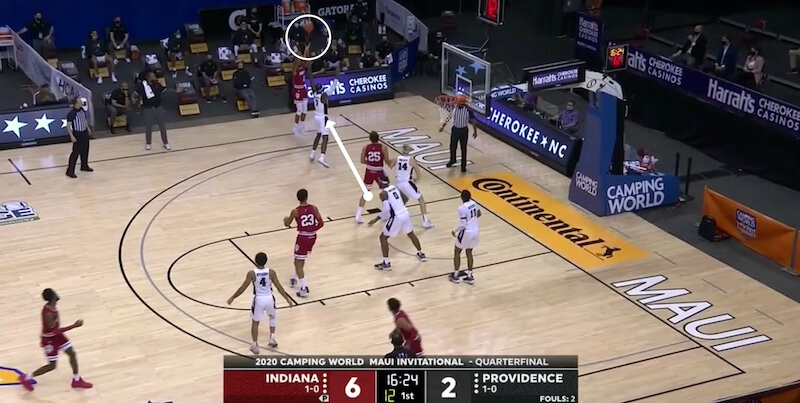 Thompson got a lot of attention for his career highs in points and rebounds against the Friars, but a set like this shows he can make plays for his teammates as well. And if Indiana is going to be taking 3s, this is the type of in rhythm shot that's more desirable.
Video:
Filed to: 2020 Maui Invitational, Armaan Franklin, Providence Friars, Stanford Cardinal, Texas Longhorns