Film Session: Maui Invitational
Rob Phinisee, Thompson and Trey Galloway appear to look to the bench for a play call. Khristian Lander has the ball up top: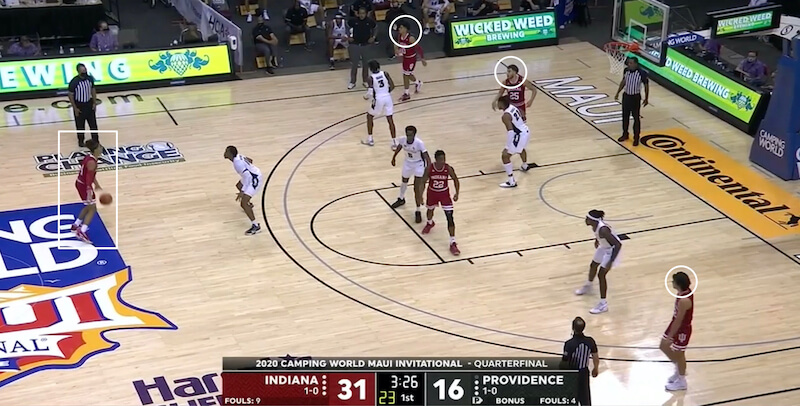 Phinisee pops out of the left corner and meets Lander on the left wing for a dribble handoff: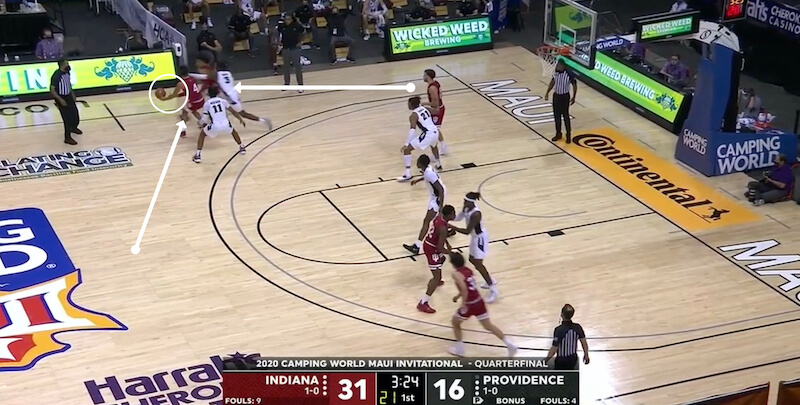 Phinisee passes to Galloway up top. Meanwhile, Lander begins to clear to the other side of the court as Thompson pops up from the left low post: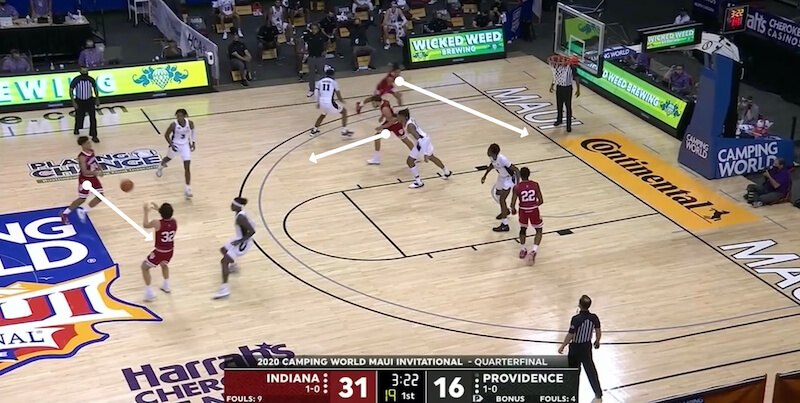 Lander continues to move on the wheel action. Phinisee fakes right and cuts back left as Thompson sets up for a screen: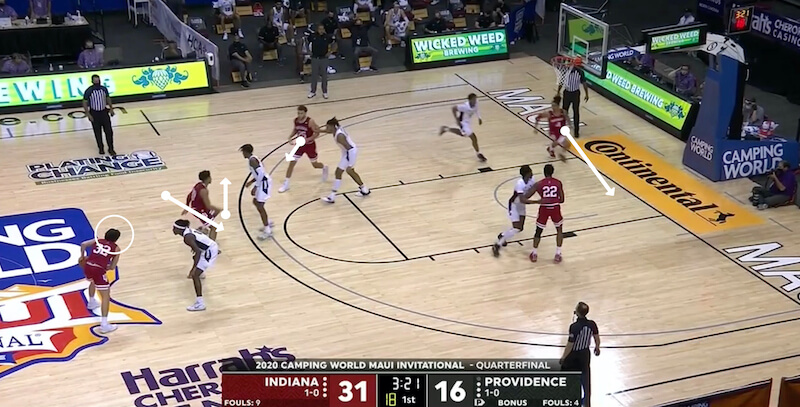 As Lander gets a down screen from Jordan Geronimo near the right low block, Thompson sets the screen for Phinisee as he cuts to the basket on the other side of the court. Both defenders stick near that screen: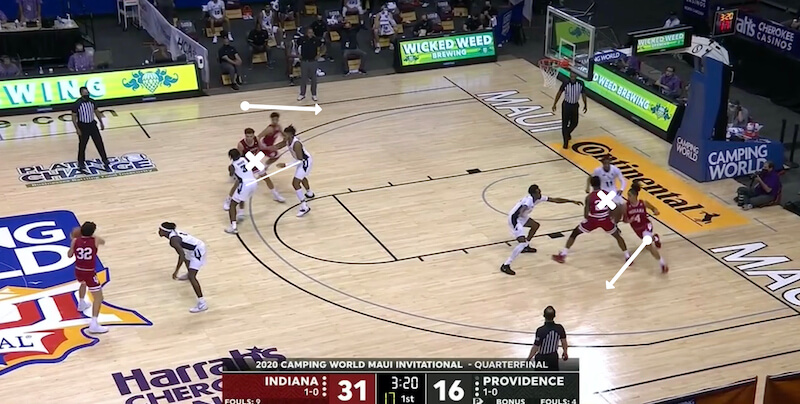 Ed Croswell has his back to the cutting Phinisee as David Duke is still fighting through the screen. With Lander and Geronimo on the other side of the court, Galloway makes the pass to Phinisee, who has daylight to the rim: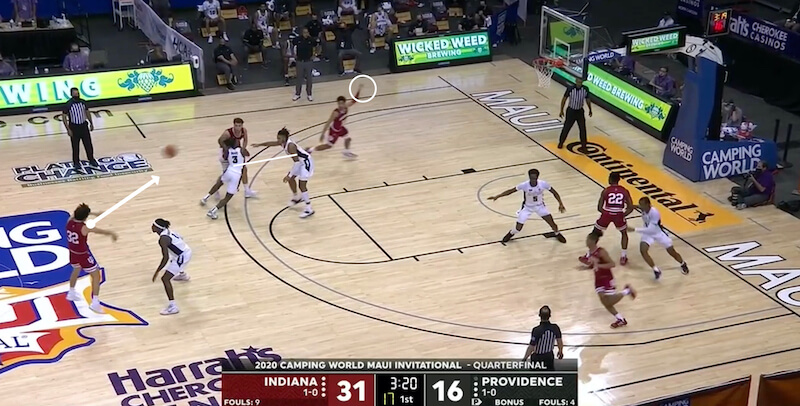 Phinisee catches: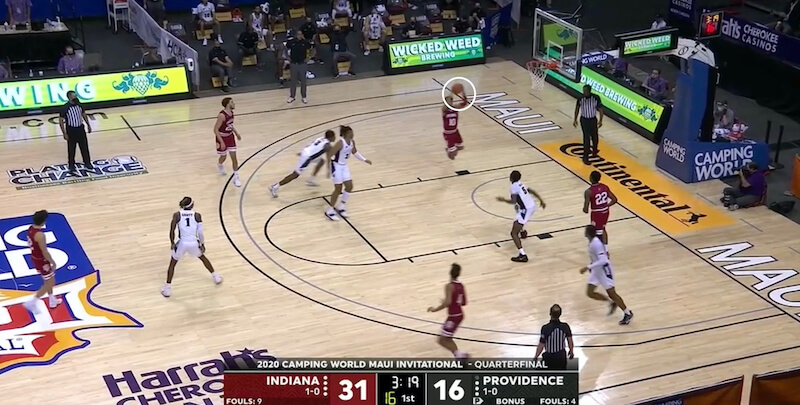 And is able to get up and score for two in time before Jimmy Nichols Jr. comes on the help: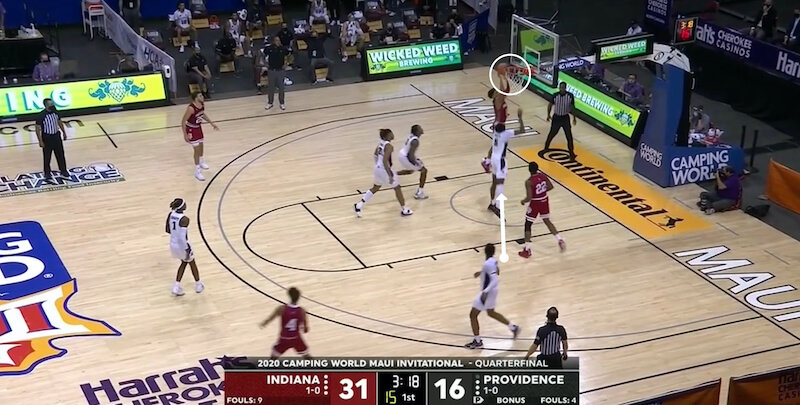 Nice play design here from the Hoosiers.
Video:
Filed to: 2020 Maui Invitational, Armaan Franklin, Providence Friars, Stanford Cardinal, Texas Longhorns