Film Session: Maui Invitational
Not much later in the game, here's more left wing ball screen action from the Hoosiers. This time it's Jackson-Davis and Galloway: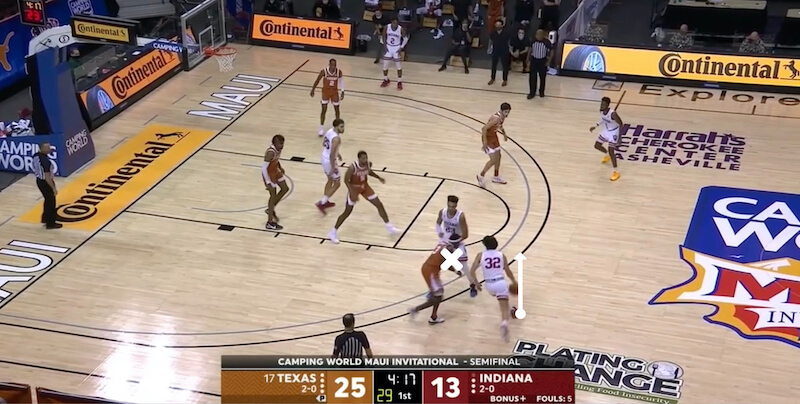 Galloway draws the defense and it leaves Jackson-Davis open on the left wing: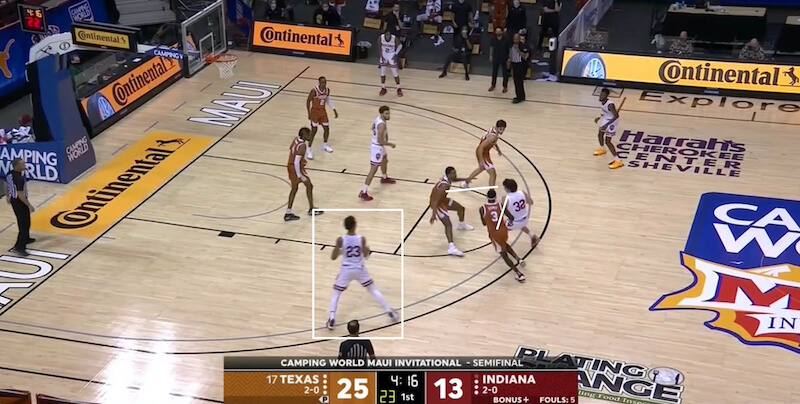 Galloway whips the pass as Jackson-Davis is on the move to the hoop: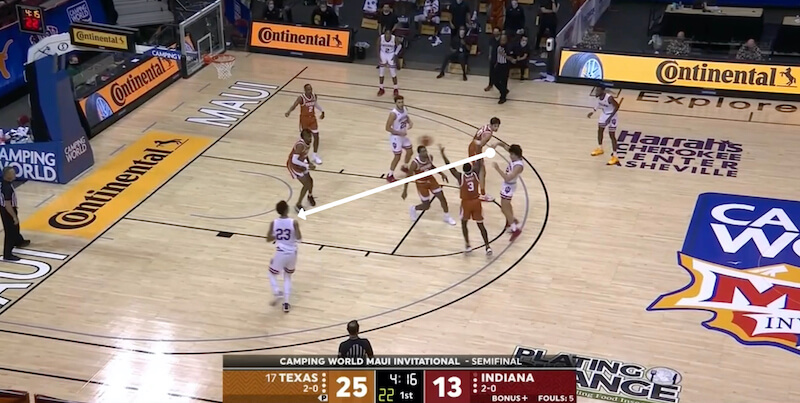 Here's Brown again on the help against Jackson-Davis. He sets up to take a charge: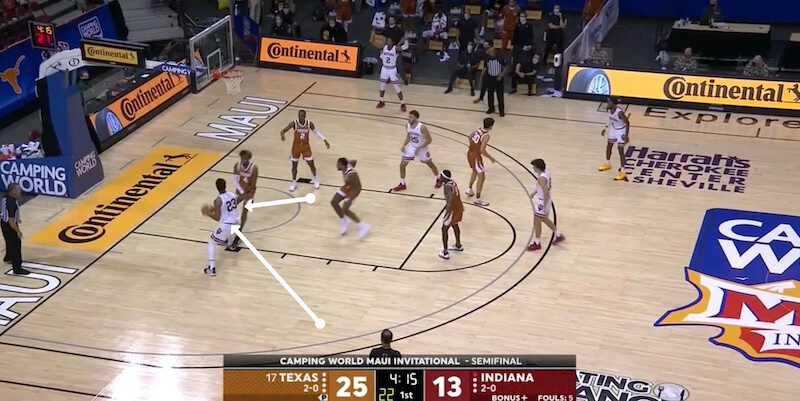 And it works. Jackson-Davis barrels into Brown and it's a turnover. Texas ball: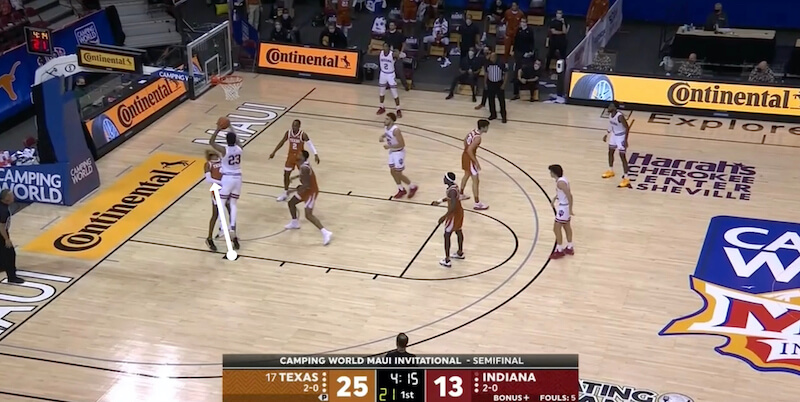 While IU shot itself in the foot with some turnovers and sloppy play and missed shots against the Longhorns, Texas also defended the Hoosiers quite well.
Video:
Filed to: 2020 Maui Invitational, Armaan Franklin, Providence Friars, Stanford Cardinal, Texas Longhorns