Film Session: Maui Invitational
Durham brings the ball up the court quick after a Texas make and finds Thompson. Thompson makes a pass to Franklin: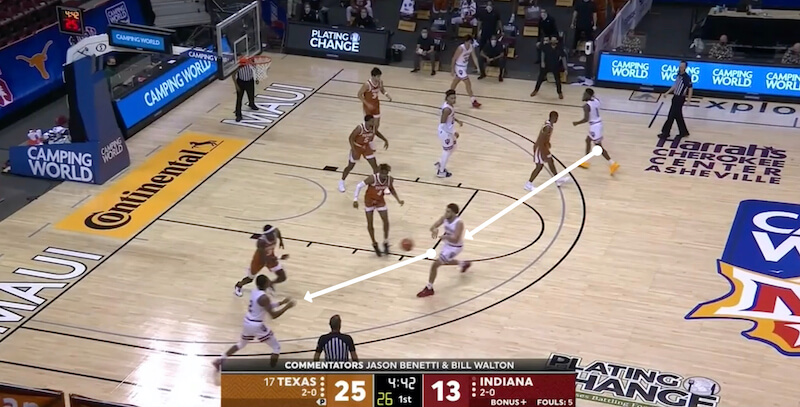 Thompson sets a ball screen for Franklin on the left wing. Brown hangs back from the action: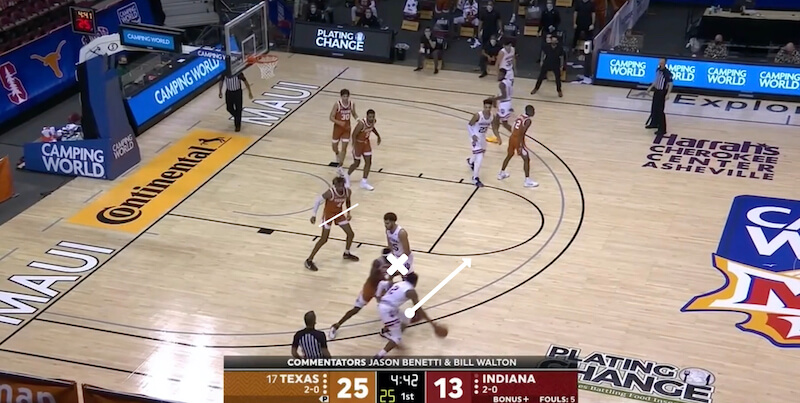 But Brown comes into the lane to cut off Franklin, allowing a sliver of space between he and Ramey and Franklin makes the pass to Thompson: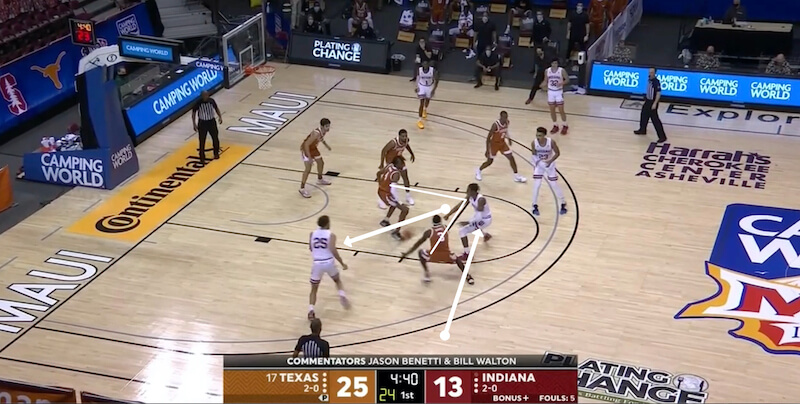 Thompson has space to the rim as Brock Cunningham slides over on the help: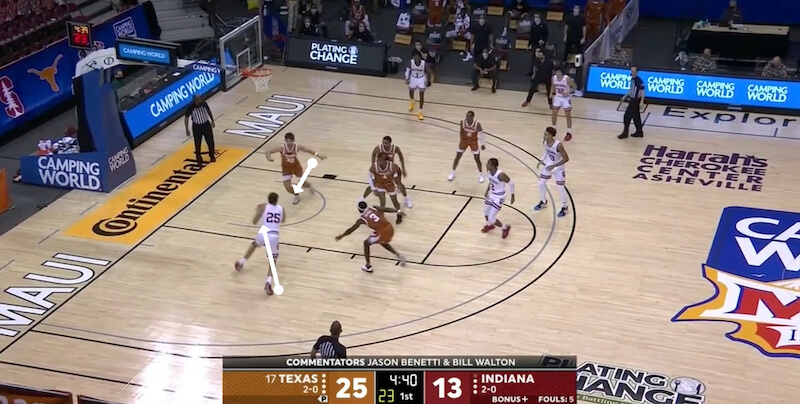 Like Brown on the last possession, Cunningham goes straight up on his help defense. Thompson tries fading back a bit to get the shot up and it doesn't fall: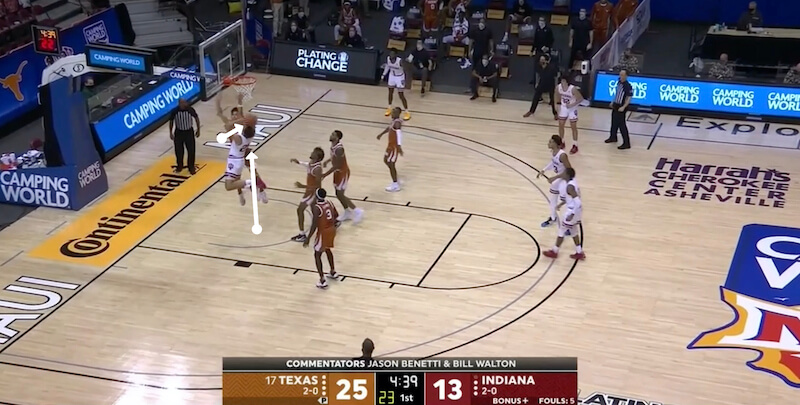 Nice two-man game from Franklin and Thompson here. Better defense from the Longhorns once again.
Video:
Filed to: 2020 Maui Invitational, Armaan Franklin, Providence Friars, Stanford Cardinal, Texas Longhorns