Film Session: Maui Invitational
We're early on in the Stanford game and what do you know … another ball screen for the Hoosiers. Jackson-Davis sets it for Franklin. Oscar da Silva hangs away from the action as Franklin drives left: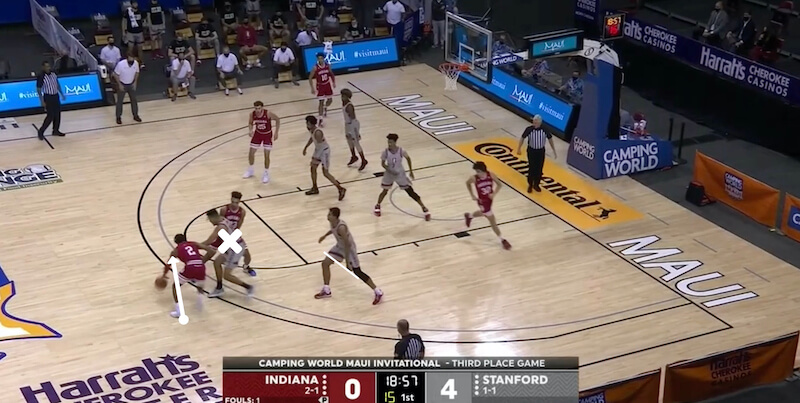 As Spencer Jones recovers back to Franklin, da Silva is a bit out of position to cut off the drive. With Bryce Wills sticking on Thompson, Franklin sees space at the free throw line to stop and pop: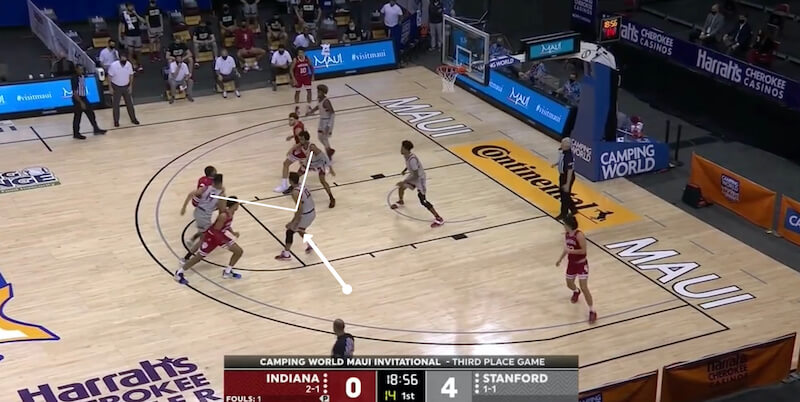 He does just that and hits the shot as Jones attempts to contest from behind: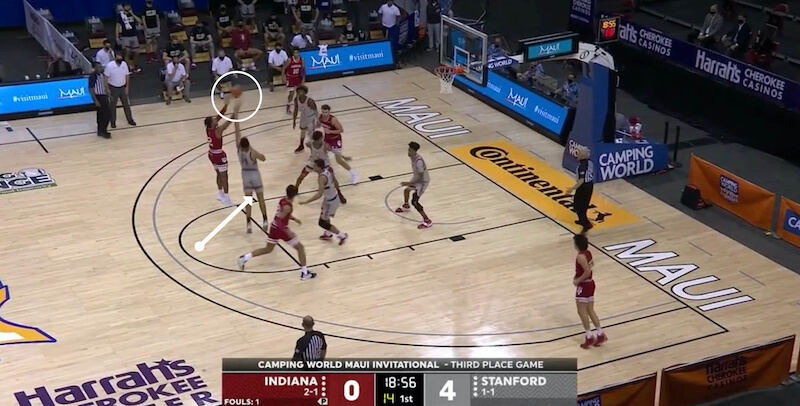 Great work from Franklin here to take what the defense was giving him.
Video:
Filed to: 2020 Maui Invitational, Armaan Franklin, Providence Friars, Stanford Cardinal, Texas Longhorns