Film Session: Maui Invitational
Here's another Durham-Thompson ball screen. Nate Watson hangs back from the action: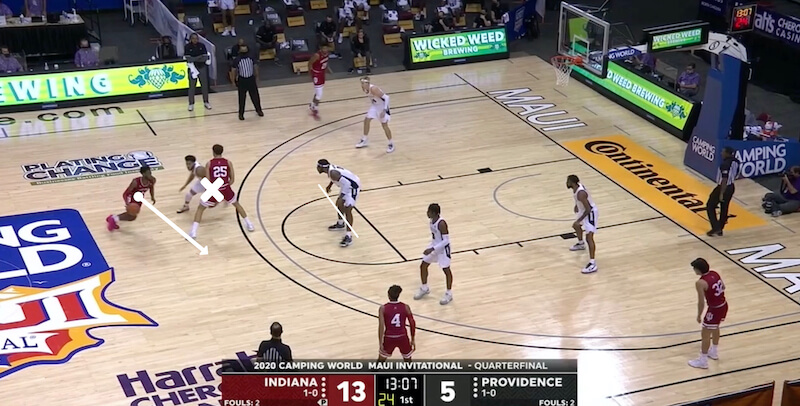 With Bynum in-between Durham and Thompson and Watson sticking in the paint, Durham hangs tight and doesn't make a pass or a move to the rim: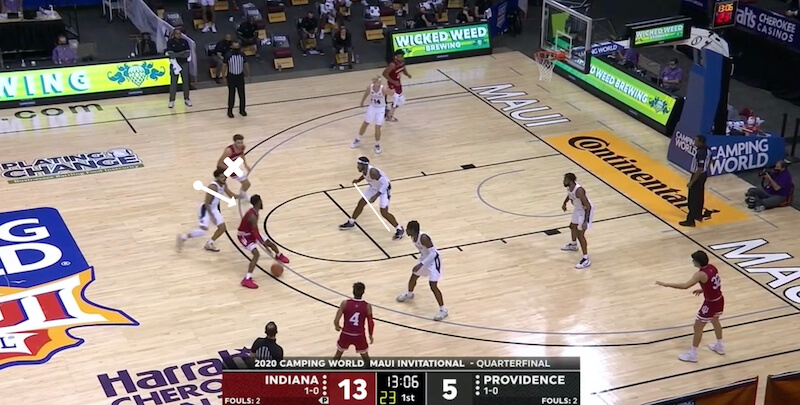 Instead, he and Thompson run some continuity ball screen action with the screen being set on the opposite side of the court. Watson continues to hang back: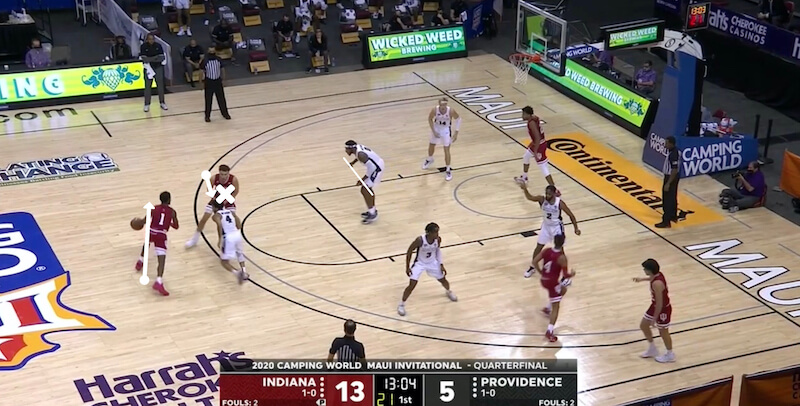 But with Bynum chasing from further behind this time around, Durham makes the quick pass to Thompson. Watson remains in the paint: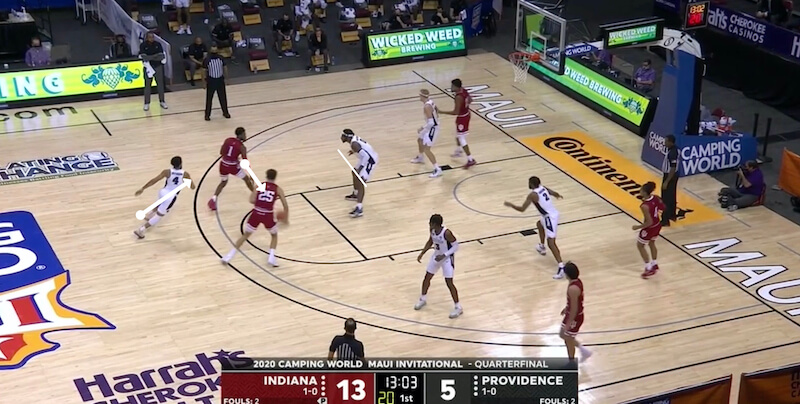 Watson seems to anticipate a drive all the way to the rim from Thompson as he angles his body towards the low right block. So Thompson makes a quick read, taking a step in for a one-handed shot with Watson still glued to the ground. It drops in for two points: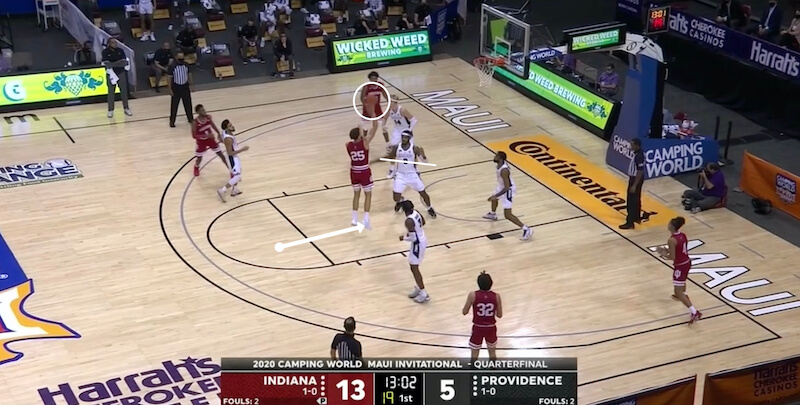 This offseason, the Hoosiers said their offense was going to feature more ball screens. A play like this — and really, a look at Indiana's sets in total so far this season — back those statements up.
Video:
Filed to: 2020 Maui Invitational, Armaan Franklin, Providence Friars, Stanford Cardinal, Texas Longhorns