2017-2018 Player Profile: Tim Priller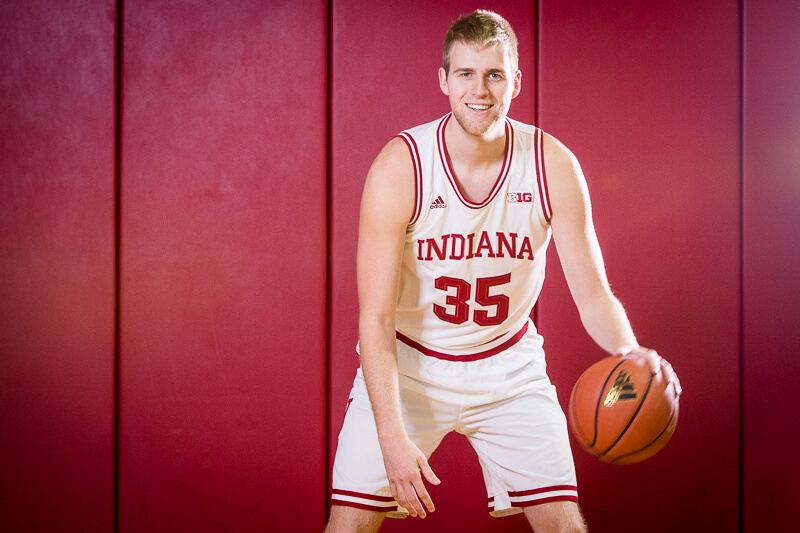 With the start of college basketball season on the horizon, we've transitioned from our look at other Big Ten programs to our player-by-player previews of the 2017-18 Indiana roster. Today, our profiles continue with a look at Tim Priller.
A fan favorite since he first stepped on the floor at Simon Skjodt Assembly Hall, senior Tim Priller is out to prove himself as a worthwhile contributor for the Hoosiers in the first year of the Archie Miller era.
"Just doing everything I need to do in practice. Just whatever (coach Archie Miller) wants me to do, I'll do it. I'm just going to work as hard as I can in practice," Priller said at Indiana's media day.
The forward out of North Richland Hills, Texas has only appeared in 31 games for the Hoosiers, playing a total of 67 minutes.
Of the games Priller has seen the floor in, only ten have come against teams that finished the year in the top 100 of KenPom. Priller's most notable contribution in his junior season came at Mackey Arena, when he scored a career-high six points, set a flurry of screens and committed four fouls in five minutes.
"(Priller) is getting better. He really is," then-head coach Tom Crean said after the loss. "He's got a nice touch, works extremely hard, he puts the same time in that other people do. He doesn't get the same opportunity because they're better but he works at it. He was ready when his name was called. I'm proud of him for that."
After playing in less than two percent of available minutes in 2016-17, Priller may be in line to see an increased workload with Indiana's lack of frontcourt depth.
For Priller's part, he has looked like an improved player throughout the early portion of his senior season. His screens have been crisp and effective and he's been willing to crash the boards.
In the exhibition against Marian, Priller connected on his only field goal attempt, grabbed a rebound, recorded an assist and committed two fouls in three minutes.
Bottom line: The third tallest player on the roster, expect the 6-foot-9 forward to play more minutes than previous years, especially if injuries hamper those in front of him in the rotation. When Miller calls upon Priller, he'll be expected to be ready to contribute.
Quotable: "There's a good chance that my man Tim Priller's going to be in there. Tim's got to see himself a little differently than he did yesterday. He's got to go from being a fan favorite to being coach's favorite. That's the key," Miller to Bloom Magazine in August.
Previously: Justin Smith, Clifton Moore, Al Durham Jr., De'Ron Davis, Curtis Jones, Devonte Green, Juwan Morgan, Zach McRoberts, Robert Johnson
Filed to: 2017-2018 season preview, Tim Priller