Names to know: Indiana coaching search big board 2.0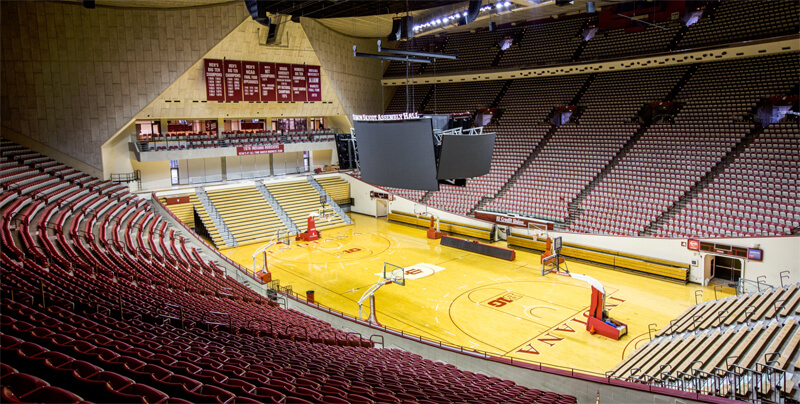 We're now more than a week into Indiana's search for its 29th coach in program history after Tom Crean was fired last Thursday.
Inside the Hall will continue to have complete coverage of the search until it concludes, but here's an updated look at some potential candidates for the opening. As the board is not meant to be a ranking of candidate preference, we've kept the original order in tact, but have updated our comments on each potential candidate.
(Editor's Note: This list is in no particular order and is an attempt at a comprehensive list of potential candidates for the position. Inclusion of a candidate on this list does not imply interest in the position from the candidate nor does it imply that Indiana would be interested in the potential candidate. All photos via Getty Images.)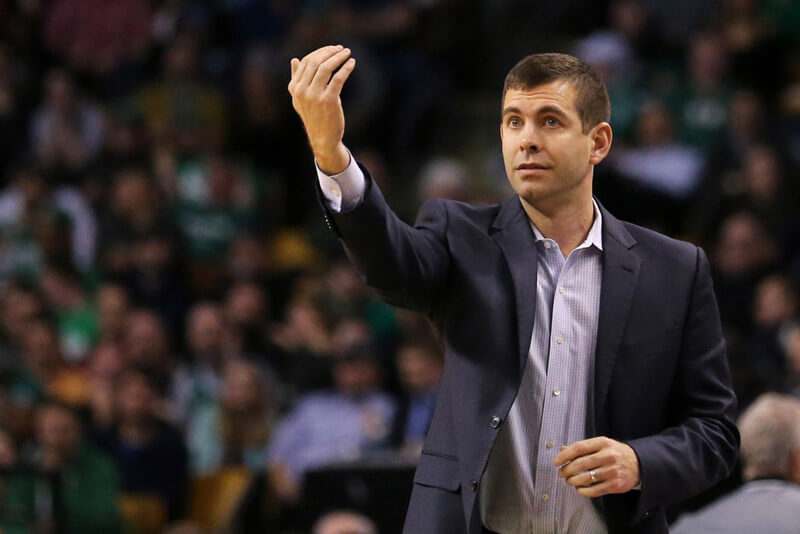 Brad Stevens, Boston Celtics
Forget about it. Not happening. Here's what Stevens said about the Indiana job last Friday:
"I don't speak to the rumor mill or anything else, but I've made it pretty clear I'm going to be here. I've been asked about that quite a bit and my answer will be the same — I'm going to be here until the Celtics decide they want to move in another direction," he said before last night's game against Brooklyn.

"Maybe a little bit," he said of whether he hears from people back home at a time like this. "One thing about it — I grew up in that state and spend a lot of time down there. I certainly love the state of Indiana and what basketball means in that state. IU means a lot to the people in that state. I was no different as a kid, but again, I'll be here. Doesn't mean I'm not a fan of the teams in the state — I root for one a heck of a lot more than the rest."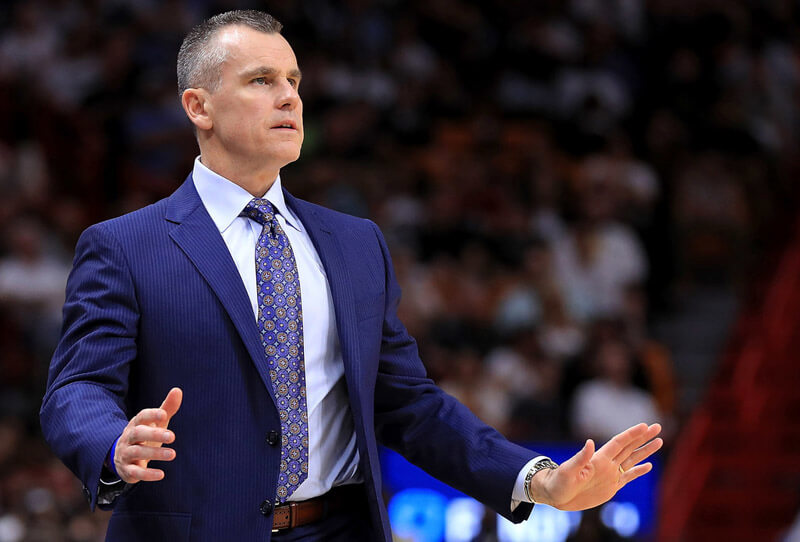 Billy Donovan, Oklahoma City Thunder
The Donovan rumors haven't died down completely, particularly after ESPN's Pardon the Interruption discussed the possibility of the move to Indiana earlier in the week. Still, the timing here seems like it would be a major obstacle to overcome, if Donovan is even interested. Here were Donovan's comments about the situation from late last week:
"I am totally happy here. I love it here. I love the guys I work with every day. I love our staff, the organization. As far as I'm concerned, my commitment is totally here and doing the best job I can while I'm here."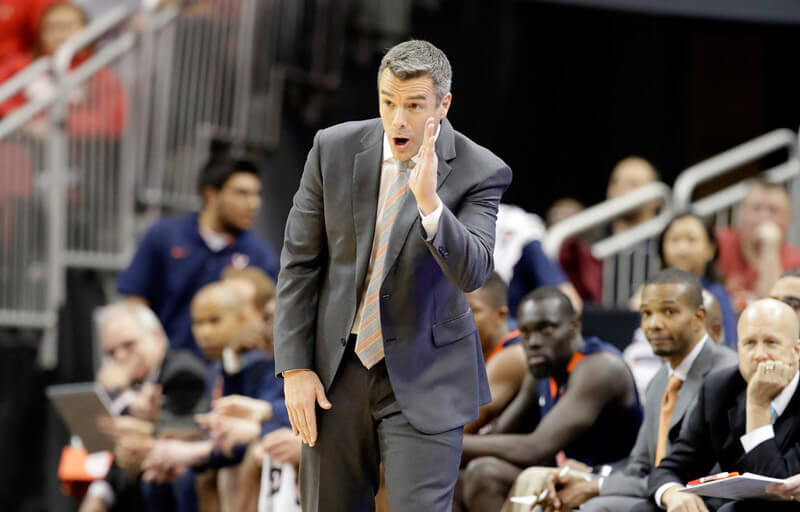 Virginia's season ended last weekend in the NCAA tournament round of 32 with a 65-39 loss to Florida. In the days since, the Cavaliers have announced three transfers. Bennett has talked enthusiastically about his future in Charlottesville:
"We've got to improve our program. They accomplished some stuff this year, but we've got to get better, and we've got to continue to recruit well, continue to develop players well."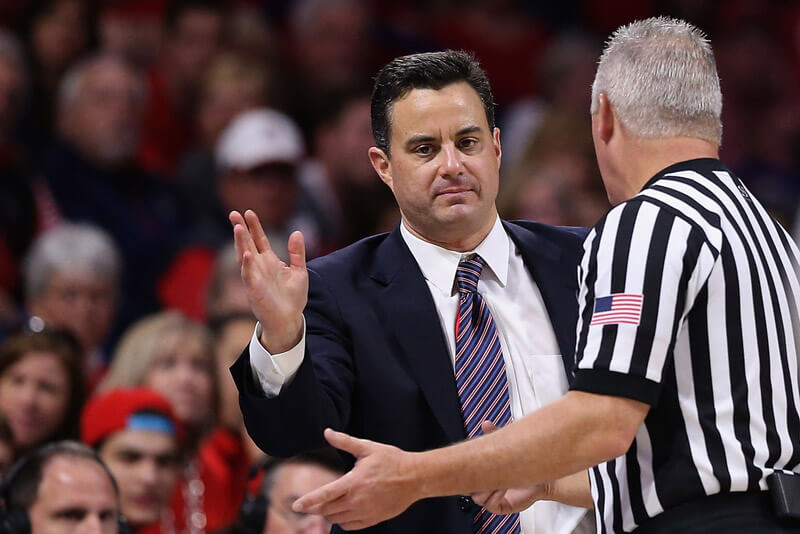 Sean Miller, Arizona
Miller is a name that has remained on the edges of the discussion, but there's been no strong indication that he's a serious candidate. There are plenty of reasons that he's an intriguing candidate – he's young, he wins, he recruits at a high level and he's well respected around the country. But he also has a great situation in Tucson and that job carries far less pressure than the one in Bloomington. The only potential play here would be that Miller believes he's taken things as far as he can at Arizona and is ready for a fresh start after Thursday's loss to Xavier. That seems unlikely, particularly after Miller just agreed to a contract extension in February.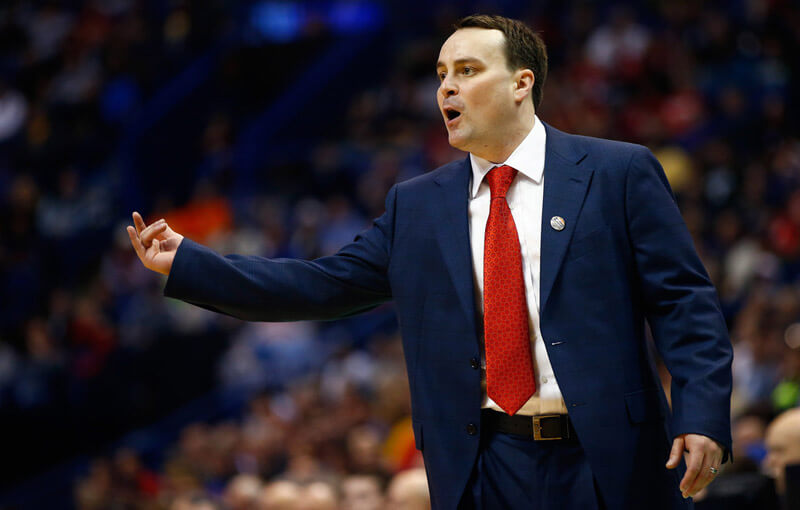 Miller hasn't been talked about much since Dayton's loss to Wichita State in the first round of the NCAA tournament, but he's a candidate to continue monitoring. He's one of the nation's best young coaches, he's been very successful at Dayton and he didn't take the NC State job, which suggests he's holding out for a destination job. There's been plenty of discussion that Ohio State is the job that would make a lot of sense when Thad Matta departs, but would he say no to Indiana if given the opportunity?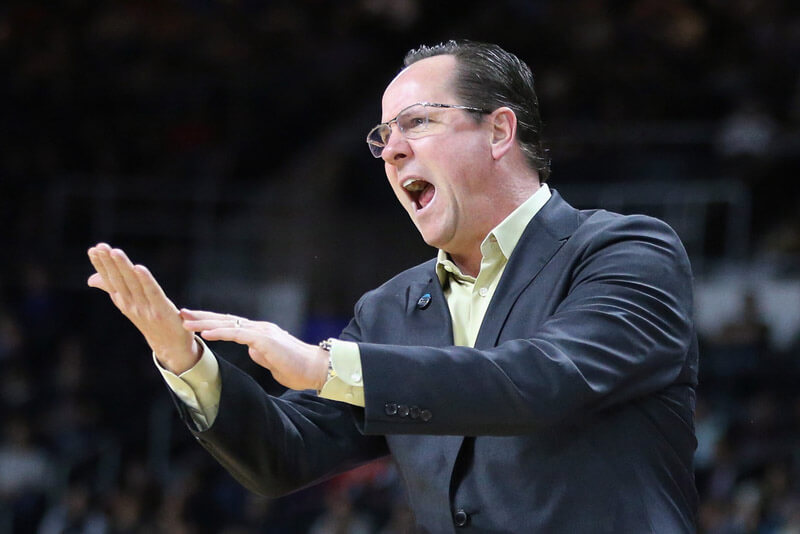 There's been very little buzz about Marshall's Indiana candidacy and the dustup involving his wife during Wichita State's loss to Kentucky in the second round of NCAA tournament probably didn't help. Marshall didn't close the door on finishing his career somewhere other than Wichita State in comments last week:
We think we've got something really good going, so I don't really worry about it. I think it's very humbling to have your name mentioned with these jobs. Sometimes, I listen. Ultimately, maybe I'll take one. But right now, we're very, very happy where we are.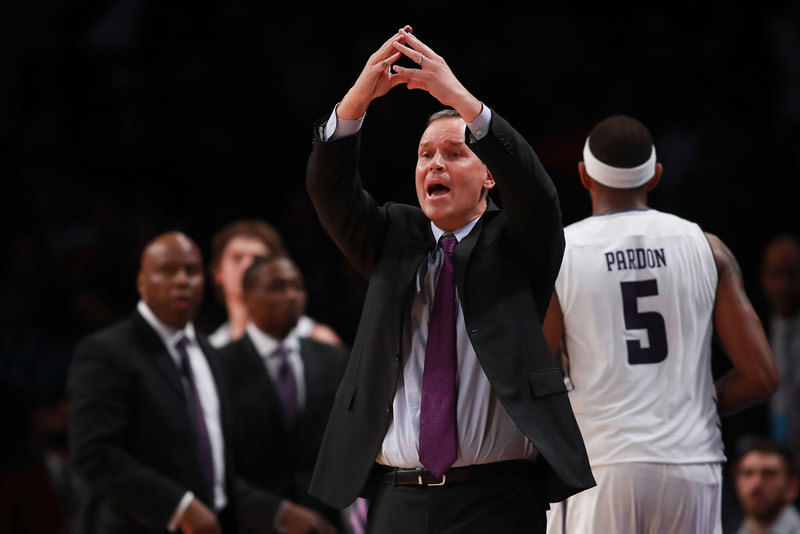 Not only did Collins take Northwestern to the NCAA tournament, he won a game and then pushed a No. 1 seed (Gonzaga) to the brink last weekend. The Wildcats have most of their core returning next season, so the potential for an even deeper run next season is there. It would be rare for a coach to switch jobs within the conference, but a chance to lead a program with the prestige of Indiana might be difficult for Collins to pass up.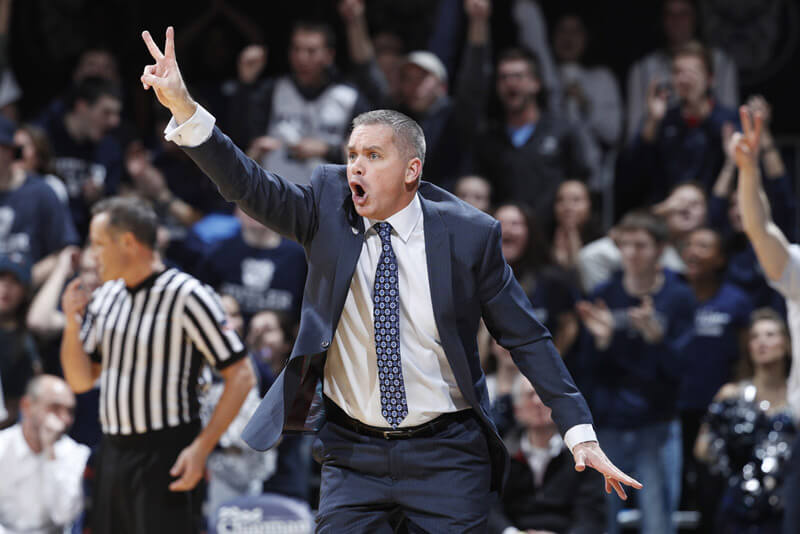 Butler is still alive in the NCAA tournament and plays North Carolina tonight in the Sweet Sixteen. So if he's even a candidate – and we're not sure he is – Indiana would need to wait until the Bulldogs are eliminated to make a push. There's plenty to like about Holtmann. He's from Nicholasville, Kentucky, he played at Taylor University and he's a legitimate national coach of the year candidate.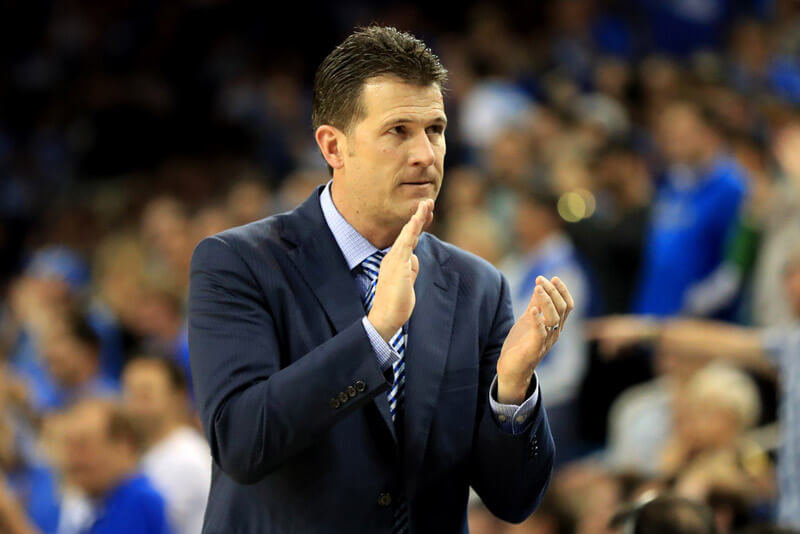 Alford to Indiana was referenced as being a "done deal" by former IU player and ESPN analyst and radio host Dan Dakich, who later backed off the claim. There was also a report – which was later proven to be incorrect – that Indiana has already offered Alford a contract. The Bruins play Kentucky on Friday night in the Sweet Sixteen in what should be an incredibly entertaining matchup. Alford's candidacy has been a subject of debate amongst Indiana fans. This year's UCLA team is on an incredible run, but will Bruins fans ever fully embrace him? On the IU side of things, he has support and he has opposition. Given his Indiana roots, it's hard to imagine him being anything less than successful on the recruiting trail in the state.
On Friday, Doug Gottlieb called Alford to Indiana a "done deal" on the Dan Patrick Show: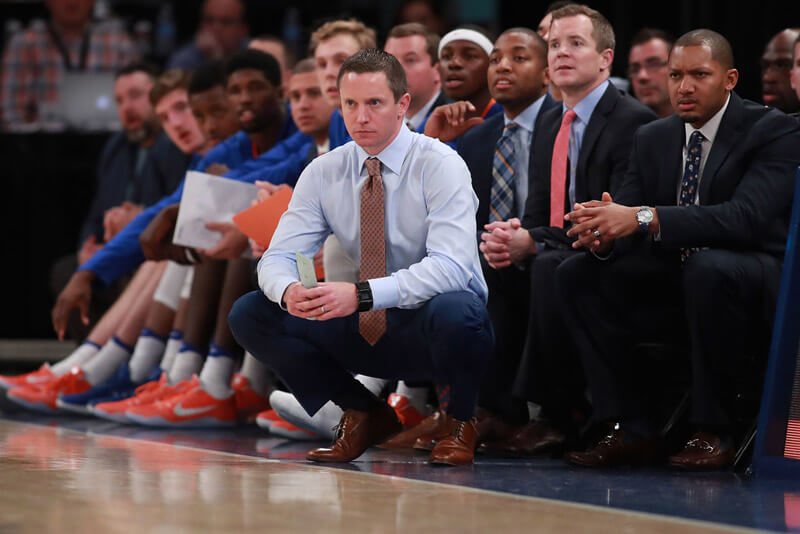 White and Florida will attempt to navigate past Wisconsin tonight in the Sweet Sixteen, but there's been little buzz regarding a potential courtship of White. Still, there's no disputing his upside as one of America's top young coaches.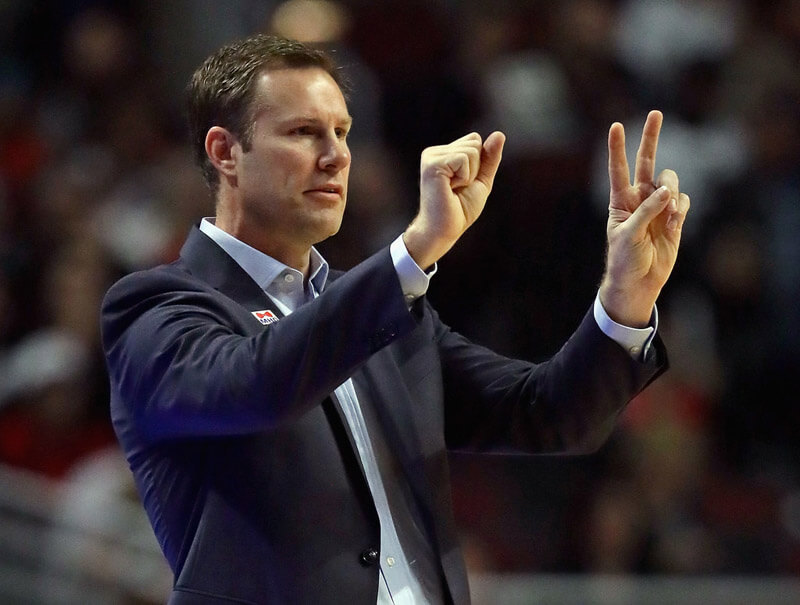 Fred Hoiberg, Chicago Bulls
The Hoiberg tenure in Chicago isn't off to a great start as he nears the end of his second season as a head coach in the NBA. But there's been little to no talk of his potential IU candidacy. He's a long shot, at best.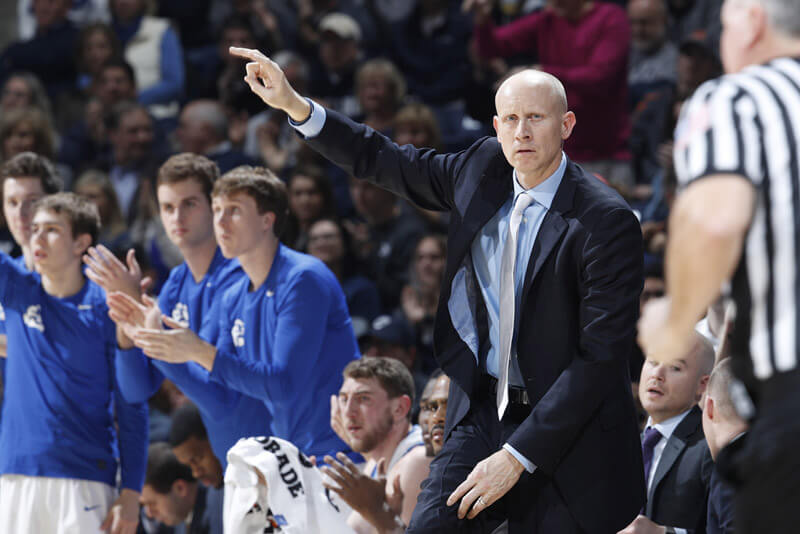 Mack's name is shooting up the wish list for Indiana fans. He's now 10-6 in the NCAA tournament as a head coach after Thursday's win over Arizona. His tournament resume lacked anything beyond the Sweet Sixteen prior to this season, but he's now in the Elite Eight with a team that had significant injuries. He was the Atlantic 10 coach of the year in 2011 and was the Henry Iba national coach of the year in 2016. He's also recruited the state very well. Would he leave Xavier, his alma mater, for IU?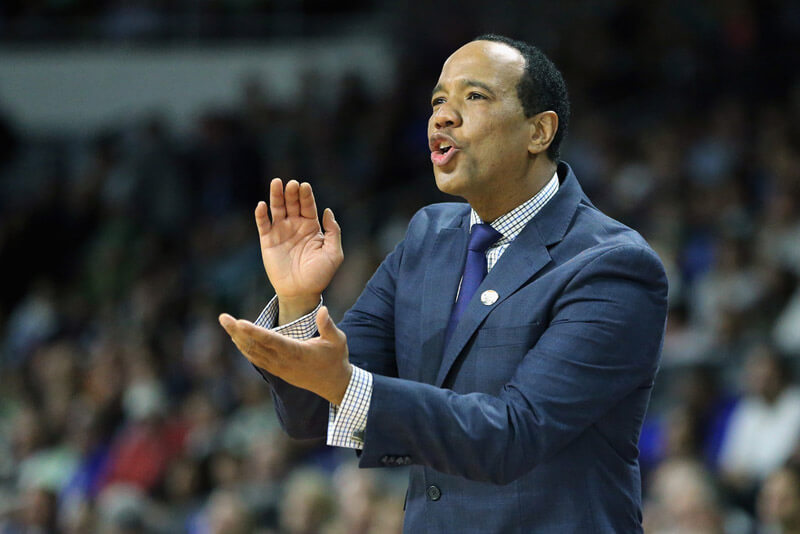 Kevin Keatts, UNC-Wilmington
Cross him off the list. Keatts is the new coach at North Carolina State.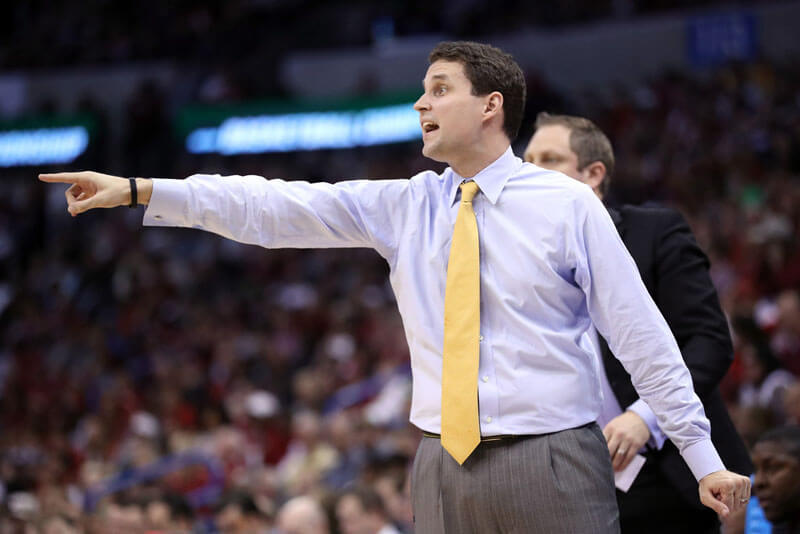 Will Wade, VCU
Cross him off the list. Wade is the new coach at LSU.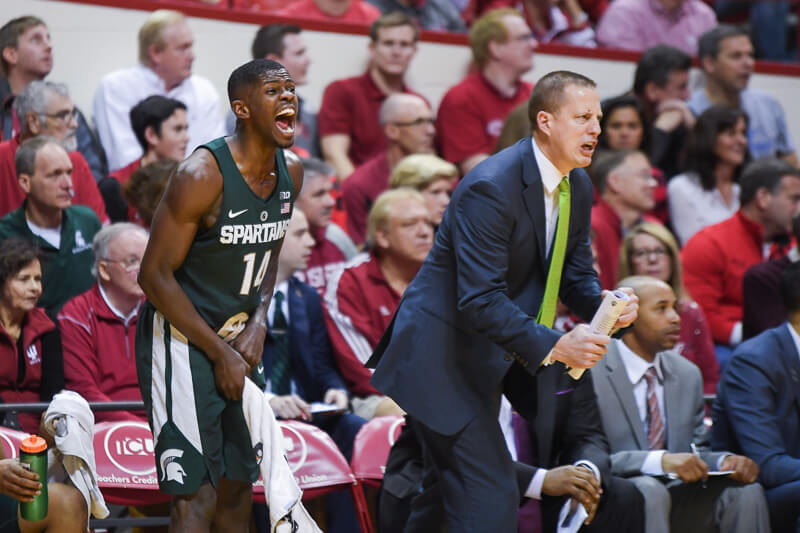 Fife had a chance to take the job at Duquesne, but turned it down. And there are reasons to keep him on the board. While he might not be a splashy hire from a name perspective, Fife knows the Big Ten, he knows the midwest and he knows Indiana. And he's only 37, which means he would be a long term solution. For those reasons, he deserves a hard look and evaluation in the process.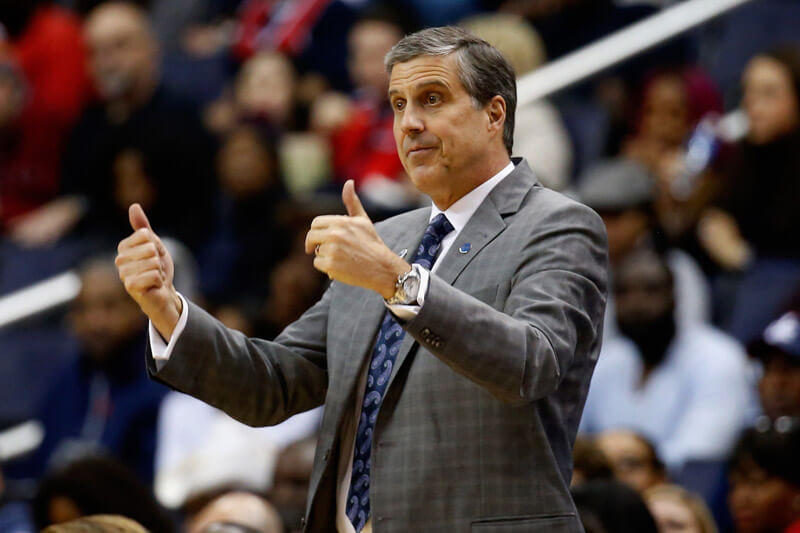 Randy Wittman
Wittman would obviously have some support among those who believe the program needs a former player at the helm, but seems like a reach that he's never led a college program. There's been virtually no discussion of his candidacy.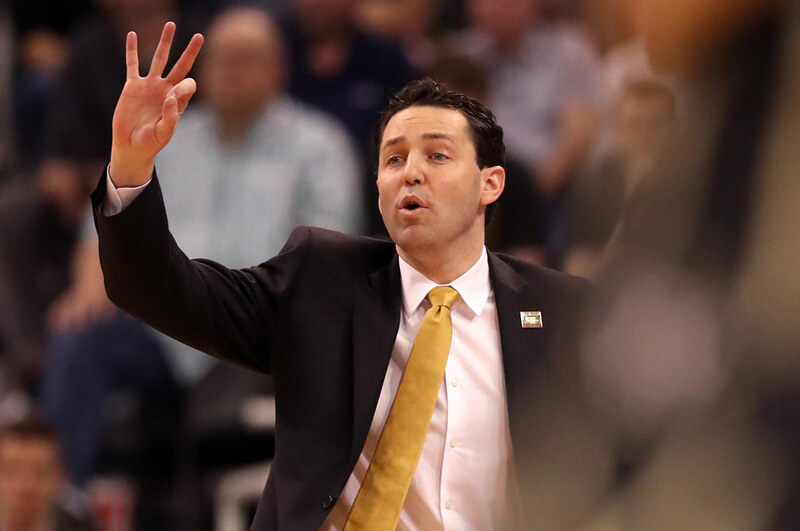 Bryce is a new addition to the board after his success at Valparaiso and guiding Vanderbilt the the NCAA tournament in his first season there. Although far from one of the favorites for the job, Drew has established a quality resume in a short amount of time and his ties to the state would likely be an added bonus.
Filed to: Coaching search