Coaching search profile: Bryce Drew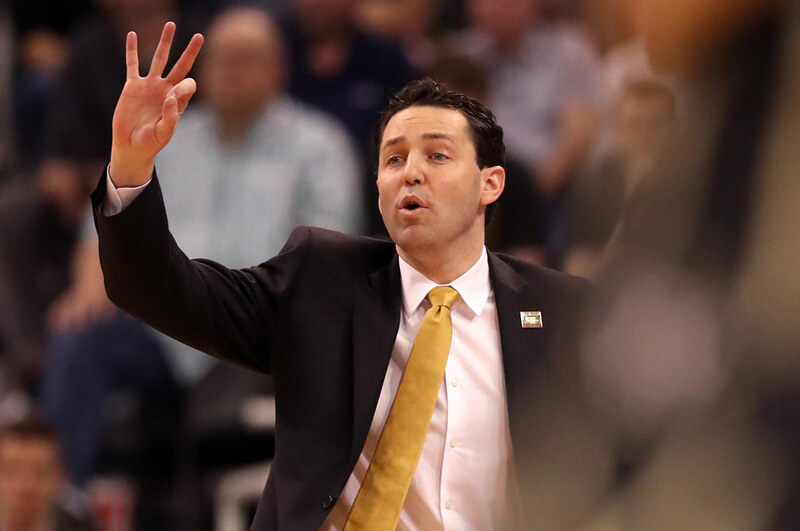 After nine seasons in Bloomington, Tom Crean is out as Indiana's head coach and the search for his replacement is underway.
Inside the Hall will profile some of the candidates who are being discussed for the job over the coming days. Our eleventh profile takes a closer look at Vanderbilt coach Bryce Drew.
Mr. Basketball for the state of Indiana in 1994, Bryce Drew certainly has a pedigree in the Hoosier state.
Although he spent this past season at the helm of Vanderbilt, Drew is best known for his accomplishments at Valparaiso, both as a player and a coach.
Drew was a guard for the Crusaders from 1994-98, playing under his father Homer and earning Summit League player of the year honors twice. A prolific facilitator and long distance shooter, Drew made 364 threes, scored 2,142 points and dished 626 assists over the course of 121 games.
The play Drew is famous for came in the first round of the 1998 NCAA tournament, when he nailed a trey at the horn to push the No. 13 seed Crusaders past No. 4 seed Ole Miss.
The play helped lift Valparaiso to brief national prominence, as the Crusaders would eventually reach the Sweet 16.
Following his senior season, Drew was selected 16th overall in the NBA Draft by the Rockets. Drew struggled to find success in the league, playing six non-distinct seasons across three different teams from 1998-2004.
After a brief stint playing in Europe, Drew returned to his alma mater in 2005 to take on the role of assistant coach, where he worked directly under his father Homer.
When Homer Drew stepped down from the position to become Associate Athletic Director in 2011, his son Bryce assumed the role of head coach.
Drew spent five seasons at the helm of Valparaiso, winning at least 22 games in all but one. His teams made the postseason every year, including two trips to the NCAA tournament and a second place finish in the NIT in 2015, his final campaign.
Following the NIT run, Drew accepted a job at Vanderbilt, signing a six-year deal and leading the Commodores to the NCAA tournament in his first year.
Drew has yet to win an NCAA Tournament game as a head coach (0-3), but each time, his team has been the worse seed.
Those that have followed Drew's coaching career closely describe him as reserved, a players-coach that runs a system predicated on defense.
Drew's teams don't run at a breakneck pace, as they've never been in the Top 190 of adjusted tempo. Only twice has a team led by Drew finished a season in the Top 50 in terms of offensive efficiency, but in each of the last three seasons, he's boasted a Top 50 defense. His inaugural campaign at Vanderbilt was the first time he's ended a campaign in the Top 50 of both offensive and defensive efficiency (all stats per KenPom).
Final Analysis: Although far from one of the favorites to take the Indiana job, Drew has established a quality resume in a short amount of time and his ties to the state would likely be an added bonus.
The details of his current contract with Vanderbilt are unclear (as a private university, the school only has to disclose a limited amount of info). Kevin Stallings, the previous coach, had a salary of around $2.1 million in 2016, significantly less than what Indiana would be able to offer.
Filed to: Bryce Drew