Coaching search profile: Dane Fife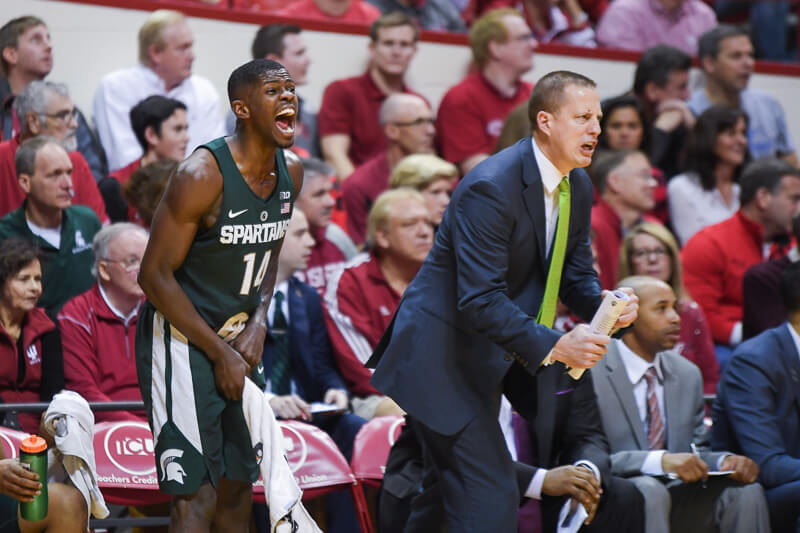 After nine seasons in Bloomington, Tom Crean is out as Indiana's head coach and the search for his replacement is underway.
Inside the Hall will profile some of the candidates who are being discussed for the job over the coming days. Our sixth profile takes a closer look at Michigan State assistant coach Dane Fife.
Is Dane Fife interested in the Indiana job? He answered that question emphatically earlier this week.
Fife is a candidate with some intrigue, for a variety of reasons. First, he played at Indiana. Fife was recruited by Bob Knight and stayed in Bloomington through the transition to Mike Davis. He was a key member of Indiana's 2002 national runner-up team. There's no doubt that, like Steve Alford, Fife loves Indiana. And Indiana fans love Fife.
His coaching career has been interesting in that his first job was at IPFW as a head coach. Fife did spend two years as an administrative assistant under Davis at Indiana, but in 2005 at 25 years old, he became the youngest Division I head coach in Fort Wayne.
Fife spent six seasons at IPFW and compiled an 82-97 record and led the program's transition to Division I. Over his final two seasons at IPFW, the Mastadons were 34-27. In his final season, IPFW finished 18-12 and earned a No. 4 seed in the Summit League conference tournament, which was the program's highest seed at that point in its four years of league membership.
In 2012, Fife left IPFW for the opportunity to work under Hall of Fame coach Tom Izzo, which has groomed him well for whatever is next in his career. In East Lansing, Fife has been a major part of Michigan State's success from his strong recruiting to his work with perimeter players.
If you watch Michigan State games, it's clear that Izzo gives his assistants the freedom to make a mark on the program and Fife has done just that. He's animated on the sidelines, but seems to be very well liked and respected by his peers and players. Among the perimeter players that Fife has helped guide during his time at Michigan State: Keith Appling, Denzel Valentine, Bryn Forbes, Travis Trice and Gary Harris.
The question with Fife remains: Is he ready for the stage of Indiana basketball?
He's only 37 years old and has never held a head coaching position above the low major level. It would be a bold move for Fred Glass to go with Fife, but it could also be a move with tremendous upside.
Final Analysis: Based on comments from Fred Glass in last Thursday's press conference, it would seem Fife that will at least get a chance to speak with Indiana about the position. Glass said he's open to talking to former IU players about the position and Fife has publicly expressed interest in the opening.
While he might not be a splashy hire from a name perspective, Fife knows the Big Ten, he knows the midwest and he knows Indiana. And he's only 37, which means he would be a long term solution. For those reasons, he deserves a hard look and evaluation in the process.
Filed to: Dane Fife