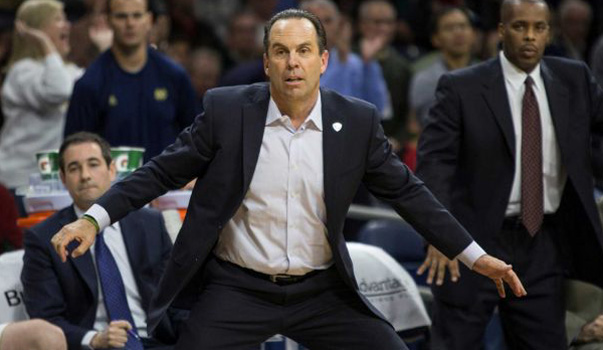 After his team lost to North Dakota State, 73-69, on Wednesday, Notre Dame coach Mike Brey said his team needed more confidence on the court.
Especially on the offensive side, after his team had its second-worst shooting performance on the season (43.8 effective field goal percentage), his biggest worry was that his team has lost its offensive rhythm.
"For a program that's kind of hung its hat on being efficient offensively, I just think this week, not the greatest of rhythms," he said on his teleconference with the media on Thursday. "I think it's a little bit of confidence with stuff. That's why I think in practice, you've got to play a little bit. You've got to step up. I want guys to keep taking shots."
Heading into today's game in Indianapolis as part of the 2013 Crossroads Classic, Indiana is well-aware of those shooting struggles. But for the Hoosiers, stopping the Fighting Irish's offense will still be priority number one.