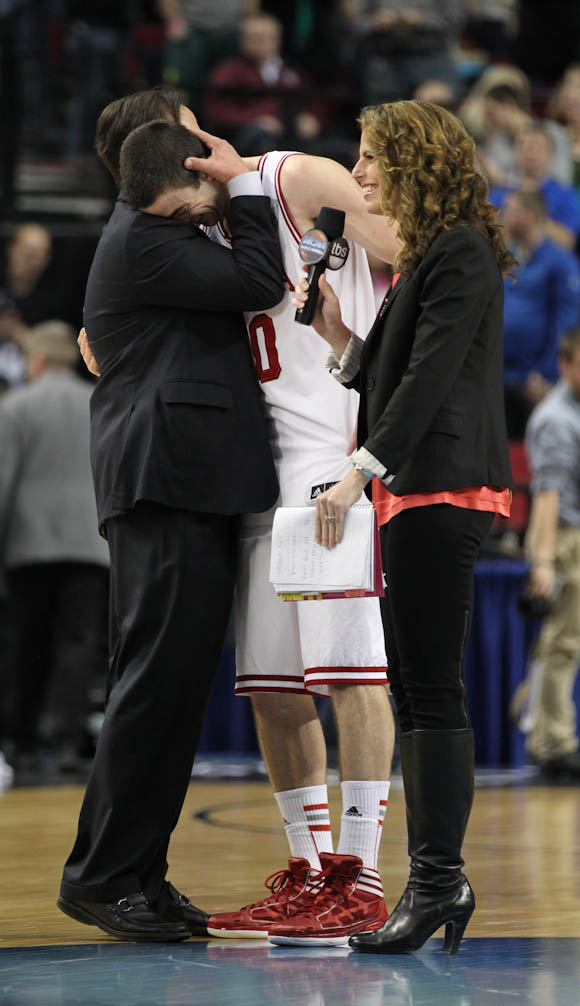 PORTLAND, Ore. — Verdell Jones and his teammates made an observation from the bench when Will Sheehey corralled the ball on the left baseline with just under 14 seconds remaining.
"We were just talking about it earlier. When he caught it, he smiled a second," Jones said. "As soon as he caught it, he smiled."
What followed after the smile was the shot that lifted Indiana into the Sweet 16 for the first time since its magical run to the Final Four in 2002.
Sheehey, left alone on the baseline after a failed attempt by Victor Oladipo to drive to the basket, picked up the loose ball and without hesitation buried an 11-footer.
"I knew it was in when it came off," the IU sophomore said with a grin. "That's how it should be. I was open, 12 seconds left, it's just the perfect storm I guess."
The smile, however, was not something Sheehey said he remembered following the Hoosiers' 63-61 win over Virginia Commonwealth in the third round of the NCAA Tournament.
"I don't know what they're talking about," he laughed. "Maybe I do that when I know it's going in."
Sheehey's close friend and teammate Victor Oladipo, who spent countless offseason hours with him in Cook Hall during the offseason, wasn't surprised at the result after the ball left his hands.
"He hits that midrange shot more than anyone I know," Oladipo said. "As soon as he caught it, I knew it was going in. I could see it going in."
Not the optimum way to win
Much was made about VCU's "HAVOC" defense in the buildup to Saturday's game and the pressure put the Hoosiers on the ropes more than once.
The Rams opened a nine-point lead on two occasions and forced the Hoosiers into a season-high 22 turnovers, but couldn't put the game away.