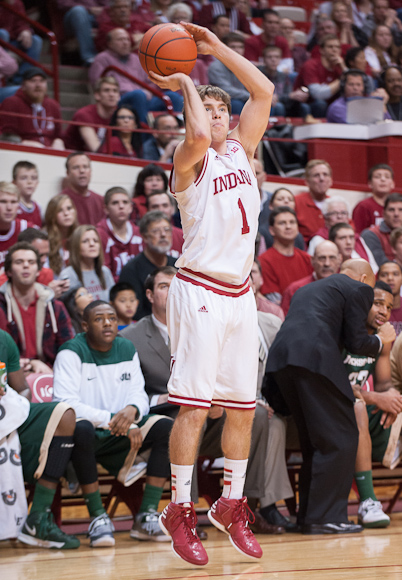 Former Indiana guard Jordan Hulls has agreed to play professionally beginning in August for Energa Czarni Slupsk, a member of the Polish Basketball League, and he's excited about the opportunity.
Hulls, who scored 1,318 points over a four-year career in Bloomington and helped lead Indiana to a Big Ten championship and back-to-back Sweet 16's, will depart for Poland in August.
"My agent has been working really hard trying to find the best deal for me financially and obviously playing wise," Hulls told Inside the Hall Tuesday morning. "You want to keep moving your way up when you go overseas and eventually get looked at and then hopefully try to get back over here to play in the NBA. That's the ultimate goal, obviously."
Several NBA teams, including the Indiana Pacers, Chicago Bulls and Detroit Pistons, had expressed interest in Hulls for summer league opportunities. But with most of those rosters finalized, Hulls will go to Poland and begin to earn a living.
"It doesn't get much better than that, playing a game for your work," he said. "I still have a passion for it. I still want to continue to play and get better. So that's the main thing for me. Making some money out of it doesn't hurt either. I'm really happy about the opportunity that has presented itself to me."
Hulls said his agent has given him a good idea of what to expect when he arrives in Poland.