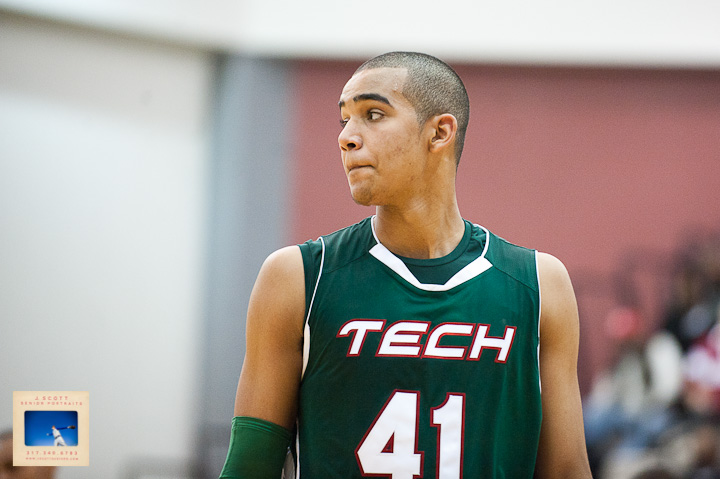 Throughout the season, Inside the Hall will keep you posted on how IU's five 2012 signees, five verbal commitments and other notable prospects with interest in the Hoosiers are performing at their respective schools. (Photo credit: Jamie Owens/J. Scott Sports)
You can send us stats or results for this report at insidethehall@gmail.com. (Note: This is not a complete list of prospects IU is recruiting. Prospects may be added/removed on a week-to-week basis depending on the availability of stats.)
2012 SIGNEES
+ Hanner Perea (La Porte La Lumiere): Did not play (ankle) in a 69-42 win over Gary West on Feb. 17.
+ Jeremy Hollowell (Lawrence Central): Thirty-three points in a 75-67 loss at Noblesville on Feb. 14 and 29 points in a 60-42 win at Southport on Feb. 17.
+ Kevin "Yogi" Ferrell (Park Tudor): Fifteen points in a 62-27 win over Indianapolis Lutheran on Feb. 14 and 30 points and 10 rebounds in a 75-57 win over Indianapolis Chatard on Feb. 17.
+ Peter Jurkin (United Faith Christian Academy, NC): Season is complete as United Faith Christian Academy has been banned from the state tournament.
+ Ron Patterson (Broad Ripple): Six points in a 58-50 loss to Indianapolis Tech on Feb. 17.