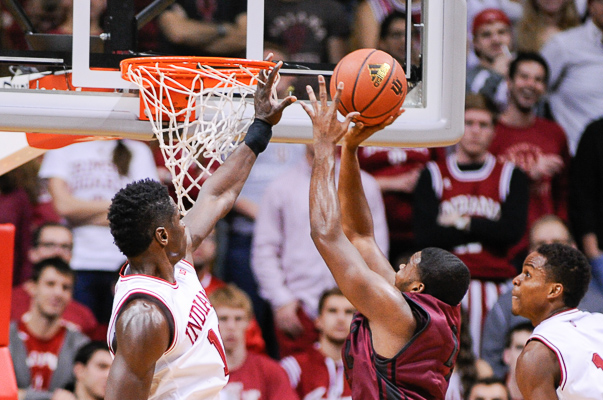 In its final tuneup before Friday's season opener, Indiana beat the University of Indianapolis, a Division II opponent, 76-63, on Monday night at Assembly Hall.
Here's a look at five takeaways from the win:
· Encouraging signs come with plenty of reasons for concern: We'll dive into a couple of these topics a bit more in-depth, but after watch seven exhibition games (five in Montreal, two in Assembly Hall), there's plenty to like about Indiana and there is a lot to be concerned about, too.
On the positive side of things, the ball movement is better, the shooters are better and the potential for improvement in taking care of the ball exists, although we didn't see much of it last night. On the negative side of things, Indiana allowed the University of Indianapolis to rebound 45.8 percent of its misses last night and looked very shaky on defense early on as the Greyhounds built an early 11-point lead.
Should we draw major conclusions from any of these performances? Not quite. But the rebounding is a major concern and that isn't changing give IU's lack of frontcourt depth.
Join DraftKings.com's $1,000 1-day fantasy basketball league. Inside The Hall readers will receive FREE entry with their first deposit.
· A little more on the rebounding: To put UIndy's offensive rebounding performance into some perspective, Indiana allowed just three teams last season to rebound more than 40 percent of their misses. Coincidentally, Indiana won all three of those contests (at Penn State, at Northwestern and Iowa).