Film Session: Iowa
Collin Hartman didn't score a single point during Indiana's win against Iowa on Saturday afternoon.
But the veteran fifth-year senior, playing with a brace on his knee and a bandage on his thumb, still made his presence felt in a big way. Hartman had five assists on the afternoon, four of them setting up Robert Johnson 3-pointers. Hartman also had a block and two steals during Indiana's second half run which put them up 13. That block and one of those steals led to points for the Hoosiers on the other end of the floor.
We'll take a look at two assists, a block and a steal from Hartman in the latest edition of Film Session:
Johnson passes the ball to Josh Newkirk at top of the key: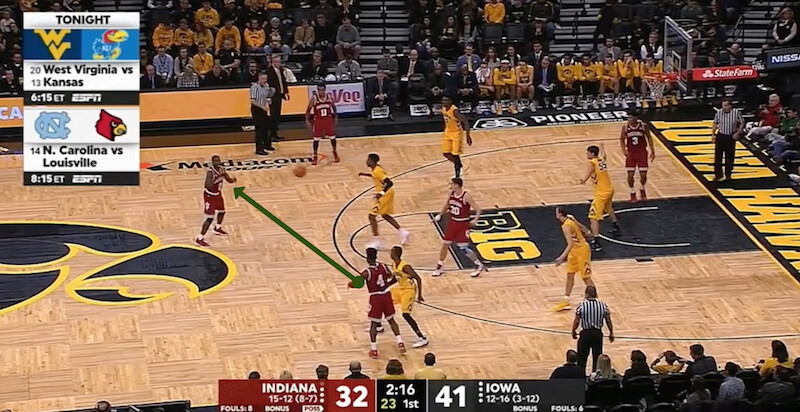 Newkirk looks to get the ball into Hartman in the middle, but Maishe Dailey lingers near him. So Newkirk swings the ball left to Devonte Green: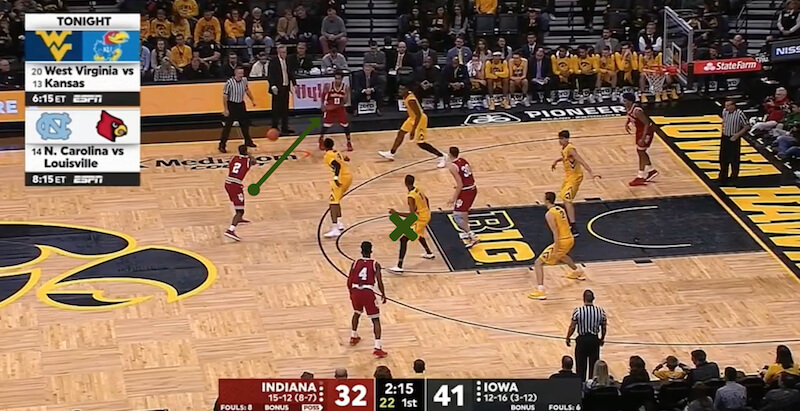 Green has the proper angle to pass to Hartman and he does. Meanwhile, Justin Smith hangs in the left short corner: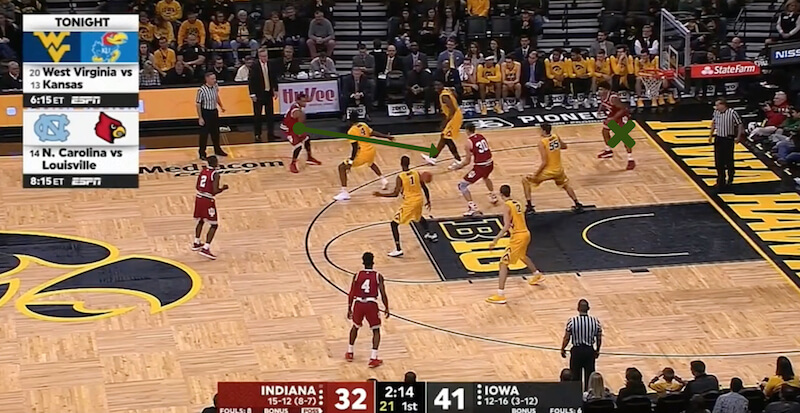 Hartman immediately makes the pass to a cutting Smith: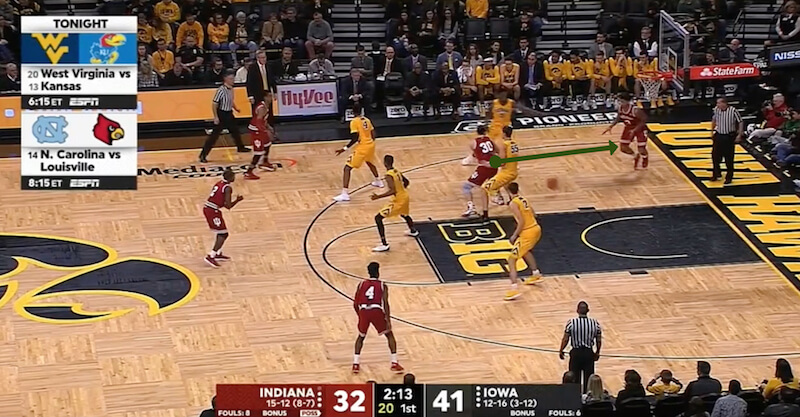 Smith gathers: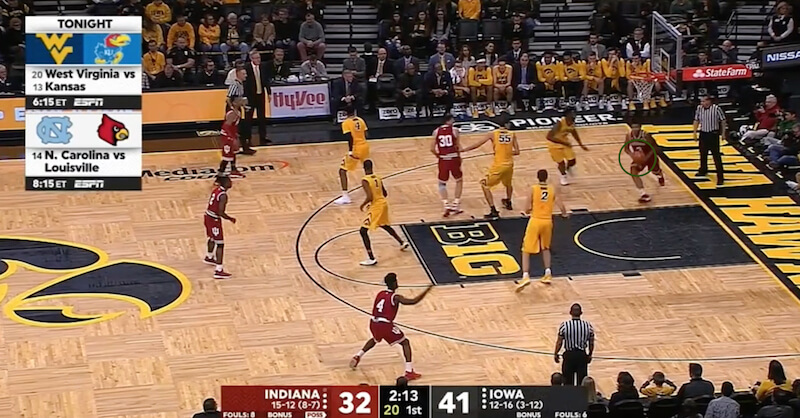 And throws it down on a reverse with some flair: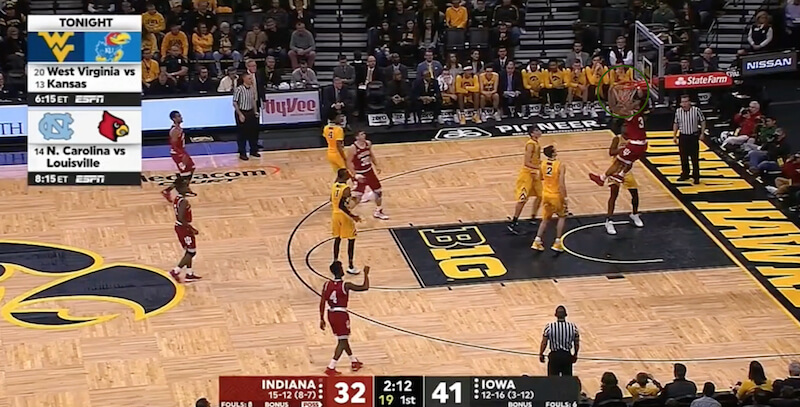 Juwan Morgan has often been Indiana's man in the middle this season. But with him grabbing some rest last in the second half with two personal fouls, Hartman's skill set and experience makes him more than capable of being a facilitator in the middle of a zone defense.
Video:
Continue to page 2 to see another Hartman assist:
Filed to: Collin Hartman, Iowa Hawkeyes