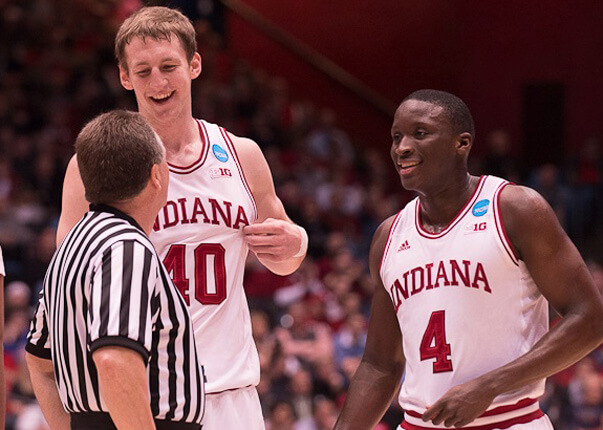 It's late June, recruiting won't heat up until a couple of weeks into July and thus, there's finally some time to dig into one of the list ideas we've been kicking around in recent weeks for offseason content. 
As we enter season eight of Tom Crean's time in Bloomington, it's time for our ranking of the top 10 players to play for the Hoosiers in his tenure:
10. James Blackmon Jr. (2014-present)
It will interesting to see where Blackmon Jr. ultimately ends up if this list is reexamined when his career is over. But as it stands, it's hard to warrant placing him higher given that he's played just one season. Still, Blackmon Jr. accomplished a lot offensively in his first season. He ranked sixth in the country among all freshman in scoring at 15.7 points per game and was an honorable mention All-Big Ten selection. He also set the freshman record for 3-pointers made in a season (77), breaking a mark set by Eric Gordon. If Blackmon Jr. continues the scoring pace he exhibited as a freshman and stays until he's a junior, he's going to go down as one of the better backcourt scorers to ever play for the Hoosiers.