Three former Hoosiers – Bryant, Oladipo and Zeller – reach 2023 NBA Finals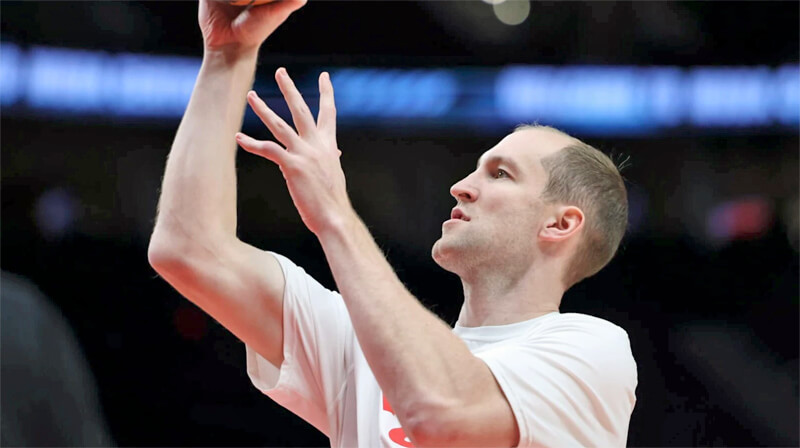 The 2023 NBA Finals are set to tip off Thursday in Denver and three former IU players are on the rosters competing for the Larry O'Brien championship trophy.
Thomas Bryant (Denver), Cody Zeller (Miami) and Victor Oladipo (Miami) are attempting to become the first former IU player on an NBA championship roster since OG Anunoby in 2019.
Anunoby did not see the floor in the 2019 NBA finals, but was on the Toronto roster.
Last season, Juwan Morgan was on the Boston team that fell to Golden State in six games.
Of the three Hoosiers in this year's Finals, only Zeller figures to play a role in determining the NBA champion.
Oladipo is out after suffering a torn patellar tendon in his left knee in late April. And Bryant, who was traded from the Los Angeles Lakers to Denver prior to the trade deadline, is on the Denver roster but has not played at all in the playoffs.
Zeller, a late-season addition for the Heat out of free agency, is averaging 2.6 points and 2.7 rebounds in 9.2 minutes per game in 16 playoff games.
According to ProBallHoosiers, other former Hoosiers to win NBA championships include Herm Schaefer, Dick Farley, Jon McGlocklin, Steve Downing, Quinn Buckner and Isiah Thomas.
The NBA Finals tip off this Thursday at 8:30 p.m. ET on ABC.
Here's the complete schedule:
• Game 1: Heat vs. Nuggets | Thurs., June 1 | 8:30 p.m. ET (ABC)
• Game 2: Heat vs. Nuggets | Sun., June 4 | 8 p.m. ET (ABC)
• Game 3: Nuggets vs. Heat | Wed., June 7 | 8:30 p.m. ET (ABC)
• Game 4: Nuggets vs. Heat | Fri., June 9 | 8:30 p.m. ET (ABC)
• Game 5: Heat vs. Nuggets | Mon., June 12 | 8:30 p.m. ET (ABC) *
• Game 6: Nuggets vs. Heat | Thurs., June 15 | 8:30 p.m. ET (ABC) *
• Game 7: Heat vs. Nuggets | Sun., June 18 | 8 p.m. ET (ABC) *
* if necessary
Congrats to former @IndianaMBB players Thomas Bryant and Cody Zeller on making it to the NBA finals. #ProIU pic.twitter.com/cyXr7DGv53

— Coach Clif Marshall (@ClifMarshall) May 30, 2023
Filed to: Cody Zeller, OG Anunoby, Thomas Bryant