6-Banner Sunday: The Indiana-Kentucky series is back on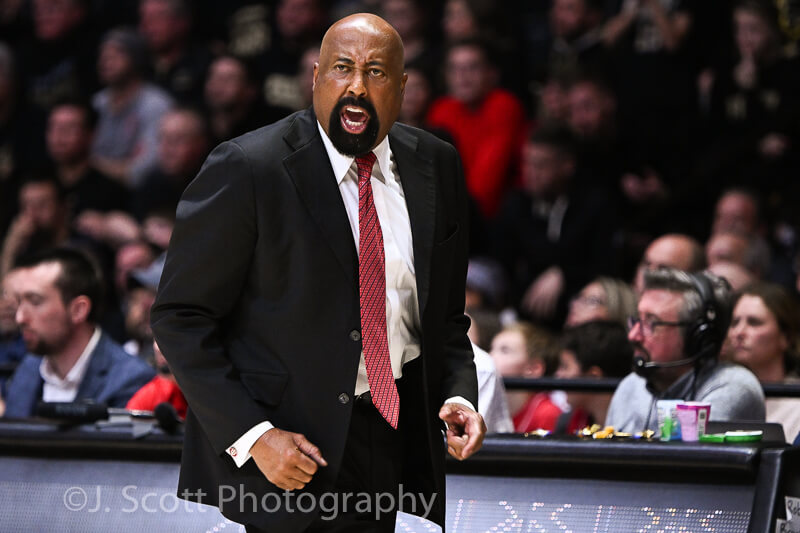 6-Banner Sunday is Inside the Hall's weekly newsletter in partnership with The Assembly Call. Almost 10,000 Indiana fans receive the newsletter each week. In addition to appearing each week on the site, you can receive 6-Banner Sunday by email. A form to subscribe via email is available at the bottom of this week's 6-Banner Sunday.
Welcome to another edition of 6-Banner Sunday, a joint production between The Assembly Call and Inside the Hall, and presented by our friends at Trueblood Real Estate, where we highlight the five most essential IU basketball stories of the past week, plus take a look at how the other IU sports programs are doing.
There was no shortage of stories this week for Hoosier Nation. Whether it be the resumption of the series every IU fan has been waiting for, a big change to how Indiana fans watch games, or updates in recruiting, the last few days have had a little bit of everything when it comes to major stories.
Inside the Hall continued a couple of ongoing series, while the former and Assembly Call had new shows. We will as usual conclude with a look at other Hoosier sports led by a shakeup on the football coaching staff.
In a brief nugget, former Hoosier Logan Duncomb has decided to end his playing career in college.
• The IU-Kentucky series is back on
• TV assignments announced for men's and women's basketball with top matchups on Peacock
• Recruiting updates
• Inside the Hall team series and media day videos
• Podcast on the Brink and Assembly Call shows
• Hoosier Roundup
Looking for tickets to upcoming Indiana games? Vivid Seats has you covered. Most of the schedule is already on sale at Vivid Seats. Vivid Seats is a full-service provider – with an industry-leading customer service team, reachable by phone or online during extended business hours. (These links are Inside the Hall affiliate links, so a commission will be paid to ITH if you click and make a ticket purchase. We appreciate your support!)
Banner #1 – The IU-Kentucky series is back on
Indiana had to give up a game on campus to do it. However, the series Hoosier fans have been clamoring for is returning.
Jon Rothstein reported on Tuesday that IU was finalizing a series with Kentucky, which the teams confirmed shortly after. The series features a home game for the Wildcats in 2025 and 2027, with a game not in Bloomington until 2028. The contest in 2026 will be in Indianapolis at Lucas Oil Stadium, which will technically be a "home" game for Indiana, who will control most of the tickets. However, with 43,000+ available and Lexington close by, the atmosphere will likely resemble a neutral site.
Banner #2 – TV assignments announced for men's and women's basketball with top matchups on Peacock
Usually, the TV schedule is released with relatively little fanfare for Big Ten basketball. The exception was 2007-2008, when multiple showdowns were moved from over-the-air on WTTV to the relatively hard-to-find (at the time) Big Ten Network. While the drama with BTN is long over, another change that will ruffle fans' feathers occurs with the 2023-2024 edition of viewing games.
While the switch is not as drastic as the drama with the conference's newly created channel nearly two decades ago, it nonetheless will make an additional online subscription necessary. The $5.99 monthly charge (which can be canceled at any time) to Peacock will now be mandatory for anyone wanting to see top competition from December to March and can be signed up for through Inside the Hall.
Games relegated exclusively to Peacock were part of the TV slate released for men's and women's basketball. The annual rivalry with conference favorite and rival Purdue for the men will highlight five contests relegated to the streaming service. Meanwhile, the women made out worse with seven league games featured exclusively on the service. This includes the annual showdown in Assembly Hall between the Big Ten projected runner-up Hoosiers against Caitlyn Clark and preseason favorite Iowa.
Banner #3 – Recruiting updates
Generally, recruiting is higher up in 6-Banner at this time of year. It is not that there has been a lack of stories on this front in the last few days. Instead, the relegation to lower down reflects how many other significant news events have happened this week.
The dominos here should fall this month as IU continues to zoom in on the final three prospects they have gone all in on. This still includes Boogie Fland, Liam McNeely, and Derik Queen. Indiana coach Mike Woodson and his staff made another visit to see all three on Wednesday. The Hoosiers are still the firm favorite for McNeely over Kansas and appear to have taken a slight lead over Kentucky for Fland.
In stories related to recruiting, the NCAA has shortened the basketball transfer window after the season from 60 to 45 days. Also, IU hosted a pro day on Friday for scouts looking at current Hoosier players who might want to play professionally. However, Kel'el Ware did not participate due to a shoulder injury.
Banner #4 – Inside the Hall team series and media day videos
Inside the Hall continued both of its ongoing series this week. These preview every Big Ten team and continued postings of players' interviews from media day.
In terms of the league teams looked at in the last few days, Iowa, Ohio State, Maryland, Northwestern, and Wisconsin were broken down. As for roundtable interviews with the players, CJ Gunn, Anthony Leal, Peyton Sparks, Malik Reneau, and Ware were posted.
Banner #5 – Podcast on the Brink and Assembly Call shows
Podcast on the Brink, AC Radio, and Doing The Work were all on-air this week. POTB discussed the resumption of the Kentucky series with Rick Bozich.
Meanwhile, Assembly Call broke down all of the big stories in Hoosier Nation on their show Thursday. Finally, DTW had the IndyStar's Chloe Peterson on to talk about various topics.
Banner #6 – Hoosier Roundup
• Football's Walt Bell was relieved of his duties as offensive coordinator and was replaced permanently by current staff member Rod Carey. Also, the future Big Ten opponents through 2028 were announced.
• Men's soccer tied rival Kentucky on Tuesday. However, they got their first signature win on Saturday by defeating conference foe Penn State on the road.
• Women's soccer settled for a tie against struggling Minnesota.
• Volleyball pushed ranked Penn State to five sets before being defeated. They then got back at it on Saturday and easily beat Maryland.
• Swimming and Diving opened their season by dominantly defeating Kentucky.
• Men's golf had another strong tournament by tying for second place at the Fighting Irish Classic.
• Field hockey fell to Ohio State.
• Women's tennis competed at the exhibition Hoosier Classic.
• Men's tennis took part in the exhibition ITA All-American Championships.
• Postseason play began this week for former Hoosiers and now MLB players Kyle Schwarber and Andrew Saalfrank.
• Wrestling announced its schedule for this year.
• Track and field released their upcoming schedule for the winter.
• Finally, IU Athletics as a whole has updated its app.
Thanks for your continued support for The Assembly Call and Inside the Hall. We'll be back next weekend with a new roundup.
Now go enjoy yourself a 6-banner Sunday.
Aaron (Ari) Shifron
Assembly Call Contributor
Filed to: