Class of 2024 recruiting dominos should begin to fall this month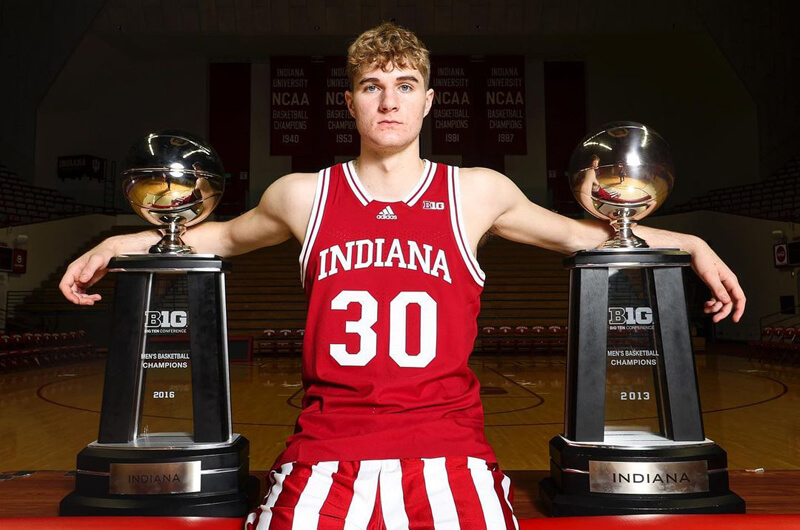 The early signing period in November is just over a month away and Indiana is still seeking its first commitment in the 2024 class.
The Hoosiers are in heavy pursuit of three prospects in the senior class – Liam McNeeley, Boogie Fland and Derik Queen.
October should begin to provide answers on how the Hoosiers will fare with this trio of prospects.
Here's the latest on each target:
Liam McNeeley
Schools under consideration: Indiana, Kansas
Decision timeline: Next few weeks
McNeeley has not announced a commitment date, but told Rivals over the weekend that he will make a decision "sometime in the next two weeks."
The only Rivals FutureCast projections have McNeeley selecting the Hoosiers. The On3 recruiting prediction machine has Indiana with an 86.1 percent chance of landing McNeeley. There's only one 247Sports Crystal Ball pick for McNeeley and it's for the Hoosiers.
It's no secret this is a pivotal recruitment for Indiana. The Hoosiers have put more time than any school in this recruitment and have hosted McNeeley for a pair of official visits.
Boogie Fland
Schools under consideration: Alabama, Indiana, Kentucky
Decision timeline: By the early signing period on November 8
Fland is not expected to make any more visits prior to announcing his decision.
He officially visited Indiana in June and took trips to Kentucky and Alabama this fall. Joe Tipton of On3 reported over the weekend that Fland is "is expected to make a decision by the early signing period beginning November 8th."
On Monday, Nate Oates and John Calipari are expected to visit him at Archbishop Stepinac, according to multiple reports. It's a safe assumption that these won't be the last visits to see Fland before his decision is finalized.
There have not been any 247Sports Crystal Ball predictions logged for Fland. The only Rivals FutureCast projection has him selecting the Hoosiers.
Derik Queen
Schools under consideration: Houston, Indiana, Kansas, LSU, Maryland
Decision timeline: Visits still in progress for Queen
Queen has taken fall official visits Kansas, Indiana and LSU. Visits are still scheduled for Houston this coming weekend and Maryland later in the month.
The only 247Sports Crystal Ball projections for Queen have been logged for Maryland.
If Queen takes all of his visits – and that is the expectation – the earliest he would go into decision-making mode is later this month. His visit to College Park is scheduled for the weekend of October 21.
Filed to: Boogie Fland, Derik Queen, Liam McNeeley