2023-24 ITH Season Preview: Maryland Terrapins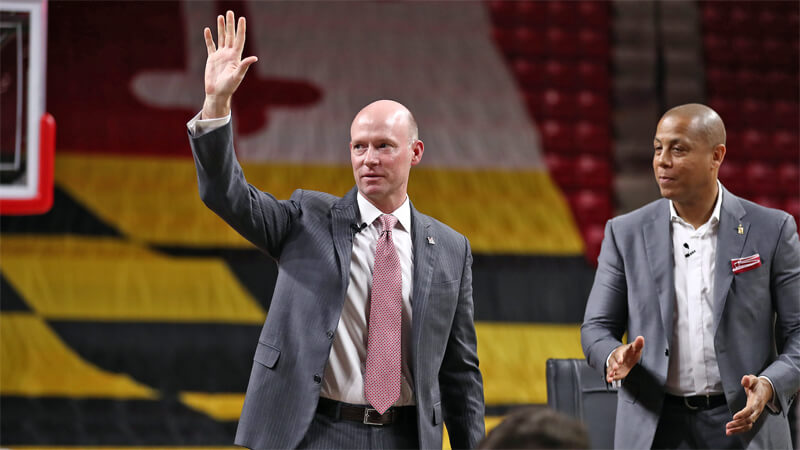 With the start of college basketball season approaching, we'll look at the conference at large and Indiana's roster over the next month.
Today, our team previews continue with Maryland.
Previously: Penn State, Minnesota, Rutgers, Michigan, Nebraska, Iowa, Ohio State
Kevin Willard got the job done in year one at Maryland as he guided the Terps to an NCAA tournament appearance and a tie for fifth place in the Big Ten standings.
Maryland will now look to build on last season's success with three starters returning, including All-Big Ten guard Jahmir Young.
The 6-foot-1 lefty, now in his fifth season of college hoops, was tremendous in his first Big Ten season after transferring from Charlotte. Young averaged 15.8 points, 4.6 rebounds, 3.1 assists and 1.3 steals per game. When Maryland needed a bucket in a critical situation last season, Young got it.
Don Carey graduated, and Hakim Hart and Ian Martinez transferred out, which opened up early minutes for freshmen Deshawn Harris-Smith and Jamie Kaiser.
Harris-Smith is a hard-nosed guard ready to physically compete in the Big Ten from day one. At 6-foot-3, he can get into the lane and he will also embrace the importance of defense. Kaiser, an IU recruiting target, is known for his perimeter shooting. At 6-foot-6, he has excellent size and should help the Terps improve on last season's 32.8 percent 3-point shooting as a team.
Former LMU guard Chance Stephens was expected to have a role in the backcourt but suffered a ruptured patellar tendon during the offseason and could miss the entire season. Sophomore wing Noah Batchelor could see backup minutes if he can make perimeter shots consistently. Jahari Long, a fourth-year guard who came to College Park last season from Seton Hall with Willard, will backup Young at the point guard spot.
Maryland returns Donta Scott at the four and Julian Reese at the five, giving Willard one of the better frontcourt duos in the conference.
Scott is a 6-foot-8 forward who isn't afraid to be physical in the paint but also likes to step out and take 3-pointers. Scott made 44 percent of his 3s in the 2020-21 season but shot 29.1 percent from deep two seasons ago and 30.8 percent last season. Maryland is hoping he can regain the touch from the perimeter he exhibited in his second college season.
Talent has never been a question with Reese, one of the Big Ten's best rebounders and shot blockers last season. The 6-foot-9 forward ranked seventh in the league in offensive rebounding percentage, sixth in defensive rebounding percentage and sixth in block percentage. For Reese to realize his full potential, he must consistently play hard.
Incoming transfers Jordan Geronimo and Mady Traore will provide frontcourt depth along with returnee Caelum Swanton-Rodger.
Geronimo played three seasons at Indiana but saw his minutes dwindle down the stretch last season and entered the portal. He's a solid role player who provides energy but often struggles to make open shots from the midrange and perimeter. Traore, a 6-foot-11 big man, and Swanton-Rodger will fight it out for backup minutes behind Reese. Both are 6-foot-11, but Traore is the better long-term prospect.
Bottom Line: Maryland had a head start on the season with ten offseason practices and a trip to Italy in August to play three exhibition games. The Terps should again be an NCAA tournament team, with Young anchoring the backcourt. The ceiling for this group will be determined by Reese's development and how ready Harris-Smith and Kaiser are for the Big Ten. The next step for Maryland in the Big Ten is figuring out how to win away from the Xfinity Center in league play. The Terps only won one road game in conference play.
Quotable: "I feel probably a lot better because every year in college basketball now, you're going to have five or six new guys. So I think for me, seeing what these new guys can do, seeing how quickly they blended in with the old guys… maybe going back and changing some things maybe I thought we could do that now I think we can do a little bit more because I think the freshmen took jumps during these 13 days. And I think our returners are playing at a different level than they were last year." – Willard at the conclusion of Maryland's offseason trip to Italy.
Filed to: 2023-24 Big Ten preview, Maryland Terrapins