2023-24 ITH Season Preview: Penn State Nittany Lions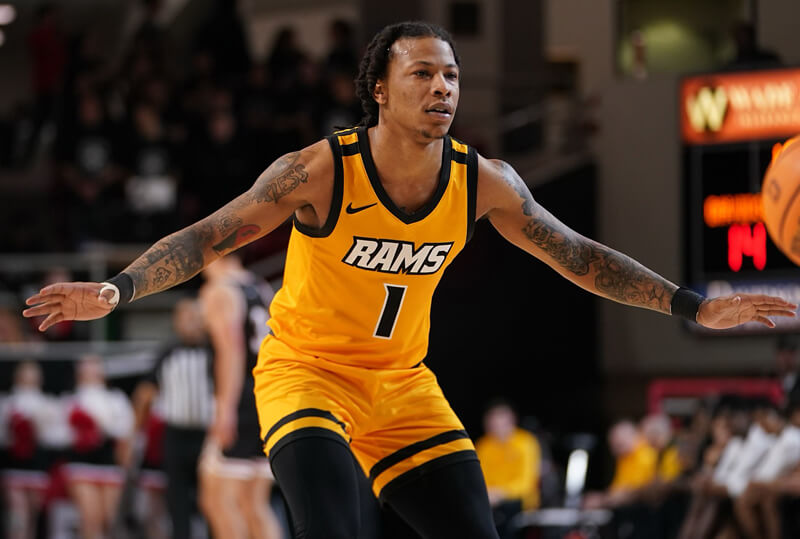 With the start of college basketball season approaching, we'll look at the conference at large and Indiana's roster over the next month.
Today, our team previews begin with Penn State.
Penn State hired one of the best young coaches in college basketball in the spring of 2021. Micah Shrewsberry, an Indiana native, came to University Park in March of 2021 and quickly turned the Nittany Lions into a formidable Big Ten program.
Penn State reached the Big Ten tournament championship game in Shrewsberry's second season, earned a No. 10 seed in the NCAA tournament and advanced to the round of 32. That success led to an offer from Notre Dame, a position Shrewsberry accepted less than a week after the end of the season.
After a brief coaching search, Penn State athletic director Pat Kraft landed on VCU coach Mike Rhoades as the replacement for Shrewsberry.
Rhoades, a Pennsylvania native, faced an uphill battle to fill out the roster for his first season in the Big Ten. The Nittany Lions lost all five starters, including guard Jalen Pickett and wing Seth Lundy. Both players were selected in June's NBA draft.
The Nittany Lions return just three players from last season's roster and only one of them – Kanye Clary – was a rotation player.
The clear headliner on the first Penn State roster under Rhoades is Ace Baldwin Jr., who followed the first-year coach from VCU. Baldwin was the Atlantic 10 player and defensive player of the year last season. He averaged 12.7 points, 5.8 assists, 2.9 rebounds and 2.2 steals last season for the Rams and should be one of the league's best guards from day one.
Clary, a 5-foot-11 guard, could see his role increase in his second season. After shooting just 45.8 percent on 2s and 29.4 percent on 3s last season, Clary will need to become more efficient in his second season. He should be more comfortable in the new Penn State system, which is expected to be more up-tempo than the pedestrian pace Shrewsberry deployed. In August, he scored 22 points in one of Penn State's exhibition games in the Bahamas.
Another VCU transfer, Nick Kern Jr., should also be a rotation piece for Penn State. The 6-foot-6 guard averaged 5.3 points and shot 62 percent from the field last season in the Atlantic 10.
RayQuawndis Mitchell, a graduate transfer from UMKC, averaged 17.3 points last season but is now at his fourth school in six seasons. Mitchell, who is from Minnesota, played at Idaho, Illinois Chicago and UMKC before arriving at Penn State.
The guard and wing-heavy roster includes North Carolina transfers Puff Johnson and D'Marco Dunn. Both players were highly touted out of high school. Johnson scored 11 points and six rebounds in North Carolina's NCAA championship game loss to Kansas in 2022. He averaged 4.1 points last season and at 6-foot-8, can play both forward spots.
Dunn is a 6-foot-5 guard who never gained the trust of Hubert Davis in Chapel Hill. He should get an opportunity to play more under Rhoades, who is hoping he can unlock the potential of the former top-100 recruit.
Guard Jameel Brown, one of the three returnees from last season, could get a look if he can knock down perimeter shots.
Transfers Leo O'Boyle and Zach Hicks should bring some perimeter shooting to the rotation. The 6-foot-7 O'Boyle made 40.7 percent of his triples last season at Lafayette, and the 6-foot-8 Hicks shot 35.6 percent from deep last season at Temple.
The frontcourt will be anchored by Qudus Wahab, who has previously played at Georgetown and Maryland, along with Favour Aire and roster holdover, sophomore Demetrius Lilley.
Wahab averaged 9.6 points and 7.1 rebounds last season at Georgetown. Aire was a top 150 prospect in the 2022 class who barely played at Miami (FL) last season. At 6-foot-11 and 220 pounds, he'll likely provide depth behind Wahab. Lilley trimmed down in the offseason and is now listed at 245 pounds after being listed at 260 pounds as a freshman.
Bottom line: Penn State got a head start to the season with a two-game exhibition tour in the Bahamas, so Rhoades should have an idea of what his rotation will look like as practice begins this month. Baldwin will be one of the league's best guards from day one, and there's enough talent on the roster for the Nittany Lions to be dangerous. Rhoades will demand that his team plays hard, which was a hallmark of his teams at VCU, but it'll be an uphill climb to get back to the NCAA tournament in year one with this much roster turnover.
Quotable: "I had a blast with these guys all summer. We have a really good group of guys, not just basketball players, but a good group of guys. You can tell they care about each other." – Rhoades after one of Penn State's wins in the Bahamas.
Filed to: 2023-24 Big Ten preview, Penn State Nittany Lions