2023-24 ITH Season Preview: Minnesota Golden Gophers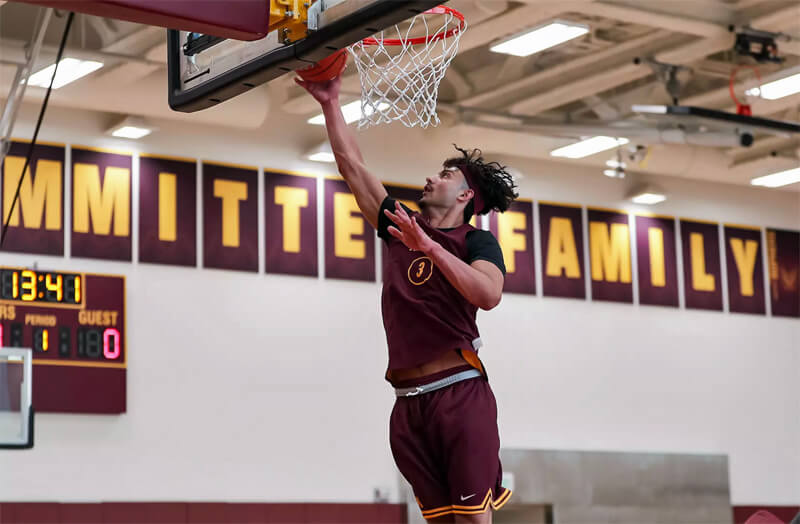 With the start of college basketball season approaching, we'll look at the conference at large and Indiana's roster over the next month.
Today, our team previews continue with Minnesota.
Previously: Penn State
Minnesota's second season under Ben Johnson was one to forget. The Golden Gophers went from 13-17 and 4-16 in the Big Ten in Johnson's first season to 9-22 and 2-17 in year two.
As the Golden Gophers prepare for a third season under Johnson, there aren't many reasons for optimism. Minnesota lost two of its top three players – Ta'Lon Cooper and Jamison Battle – to the transfer portal. And Johnson will be relying on up-transfers to bring the program back to respectability, which won't be easy.
If improvement isn't shown, it's not difficult to see the hot seat talk with Johnson exploding quickly.
For Minnesota to progress, Dawson Garcia has to take another step forward in his development. The former Indiana recruiting target began his career at Marquette, transferred to North Carolina, and then to Minnesota, where he averaged 15.3 points, 6.7 rebounds and 2.2 assists last season. While those numbers are stellar, Garcia must become more assertive and dominate games more often.
The 6-foot-11 big man can score in the paint and stretch the floor, making him one of the most challenging frontcourt matchups in the conference. But if he can take his game to another level and challenge for first-team All-Big Ten honors, it should translate to more wins for the program.
Minnesota will pair Dawson with sophomore forward Pharrel Payne, who put together a solid freshman season in Minneapolis. The 6-foot-9, 255-pound forward shot 69.3 percent from the field, ranked in the top 15 in the Big Ten in offensive rebounding percentage, ninth in block percentage and averaged 8.2 points and 5.2 rebounds per game.
The backcourt should be anchored by Howard transfer Elijah Hawkins and Pepperdine transfer Mike Mitchell Jr. While both players put up numbers at their former schools, moving up a level could prove difficult.
The 5-foot-11 Hawkins played in the NCAA tournament last season for the No. 16 seed Bison and is entering his junior season. He averaged 12.9 points, six assists, 3.6 rebounds and 1.7 steals as a sophomore at Howard and shot better than 45 percent on 3s.
Mitchell is a 6-foot-2 guard who also shot it well from the perimeter (44.3 percent) and averaged 11.4 points, five assists, 4.1 rebounds and 1.1 steals for the Waves in the West Coast Conference.
Cam Christie, the younger brother of former Michigan State guard Max Christie, should also be a rotation piece on the wing. The 6-foot-5 guard was a four-star recruit known for his midrange shooting game.
Sophomore wing Braeden Carrington should also have a rotation role as a shooter. Most of his field goal attempts last season were 3-pointers, where he shot 33.3 percent. If he can improve that number just slightly into the mid-30s, he'll be a target on the wing for Hawkins and Mitchell Jr. and the beneficiary of kick-out passes from Garcia.
Another sophomore, Joshua Ola-Joseph, showed flashes of production in his first season. The 6-foot-7 wing shot 56.8 percent on 2s and 38.1 percent on 3s. He scored in double figures 11 times.
Forward Isaiah Ihnen, who is 6-foot-10, showed potential early in his career in Minneapolis, but has missed the last two seasons due to injuries. Former D2 All-American Parker Fox hasn't played since the 2020-21 season due to injuries but averaged 22.3 points at Northern State when he last suited up.
Bottom line: Minnesota faces an uphill battle to escape the Big Ten cellar. The Gophers haven't had a winning record since the 2018-19 season and haven't finished better than .500 in conference play since the 2016-17 season. Garcia is a solid piece to build around, but the rest of the roster has major question marks. Johnson is relying heavily on transfers and young players, which is a difficult way to operate in the Big Ten. If Minnesota can win four or five more games than it did last season and improve its Big Ten win total, it could be enough to earn Johnson a fourth season.
Quotable: "The first two years, obviously, we kind of knew what it was. It's a process. So now, going into year three, to have a full roster, knock on wood, to be able to have a summer where there's no signficant injuries… now you feel like you're hitting the floor and the ground running. To be able to have multiple guys back from last year is a huge benefit. And I love the energy, whether that's transfers or new guys. There's new energy, guys are driven and motivated. Fun group to be around, they live in the gym and excited to take the next step." – Johnson earlier this month.
Filed to: 2023-24 Big Ten preview, Minnesota Golden Gophers