2016-2017 ITH Season Preview: Maryland Terrapins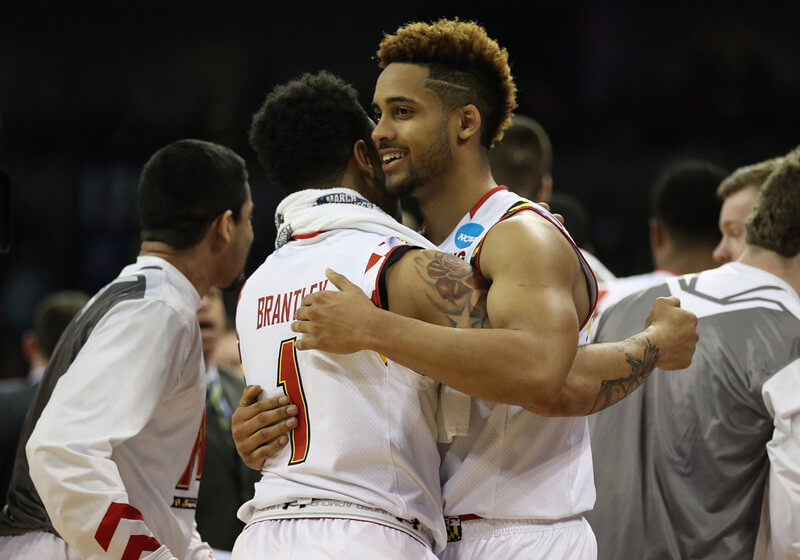 With the start of college basketball season on the horizon, we'll be taking a long look at the conference at large as well as Indiana's roster over the next month. Today, we continue our Big Ten team previews with the Maryland Terrapins.
Not many programs would view a 27-9 finish and a trip to the Sweet Sixteen as a disappointment, but Maryland's 2015-2016 campaign was just that.
After starting the season ranked No. 3 in both the Associated Press and coaches polls, Maryland ended the season with a 79-63 loss to Kansas in the South regional semifinal. On February 9, the Terps were 22-3 and looked like a legitimate Final Four contender. But Maryland went 5-6 from that point forward, including the 16-point loss to the Jayhawks.
As Maryland enters the 2016-2017 season, there will be plenty of new faces in College Park. The Terps lost Jake Layman and Rasheed Sulaimon to graduation. Diamond Stone and Robert Carter both left early for the NBA. But the centerpiece of Maryland's teams the last two seasons, point guard Melo Trimble, returns. His presence, along with some strong returnees in the rotation and a solid freshman class, could put Maryland right back into the NCAA tournament conversation.
Trimble battled nagging injuries for most of his sophomore season, but was still one of the top point guards in the country. The 6-foot-3 guard averaged 14.8 points, 4.9 assists and 3.6 rebounds on his way to earning second team All-Big Ten honors.
The Terps will have two capable backups for Trimble in Jaylen Brantley and Anthony Cowan, a 247Composite top 100 recruit. Brantley had an eventful offseason helping the Running Man Challenge go viral along with teammate Jared Nickens, who we'll get to shortly.
Returning to the Maryland backcourt is redshirt sophomore Dion Wiley, who missed all of last season after suffering a knee injury that required surgery. Wiley averaged 4.1 points and 1.5 rebounds as a freshman and should take on a much larger role with the departure of Sulaimon. Freshman guard Kevin Huerter, who is 6-foot-7, is an elite shooter who will be in the rotation right away. Huerter is a 247Composite top 100 recruit and played for the FIBA Americas U18 gold medal team this past summer.
On the wing, Nickens is a volume 3-point shooter who has made 108 shots from distance through his first two seasons. Freshmen wings Micah Thomas and Justin Jackson, yet another 247Composite top 100 recruit for the Terps, will provide depth and athleticism.
Duquesne graduate transfer L.G. Gill arrives and should provide experience in the frontcourt after averaging 10.1 points and 6.5 rebounds last season.
In the post, Turgeon will have options with 7-foot-1 Michael Cekovsky, 6-foot-11 Damonte Dodd and 6-foot-9 Joshua Tomaic, who signed late. Dodd is the most experienced of the group and made 64 percent of his 2s last season.
Bottom Line: Trimble is the clear headliner of the Maryland roster, but Turgeon has a solid roster to work with and could surprise given a very favorable Big Ten schedule. Huerter was a major pickup on the recruiting trail and Wiley has the potential to be a very good scorer in the backcourt. The late addition of Gill should help an otherwise unproven frontcourt. The Terps failed to meet expectations a season ago, but have the pieces in place to be on the Big Ten's surprise teams in 2016-2017.
Quotable: "I think across the board, we just added really good players, and that's what you want to do. Your ultimate goal is to be the best team in April, and to do that, you have to have great players, and you have to recruit good players and make them better. I think we have a group right now that we can really make better. I like where we are." – Turgeon to Blue Ribbon College Basketball Yearbook.
Previously: Rutgers, Minnesota, Nebraska, Illinois, Iowa, Northwestern, Penn State, Ohio State, Michigan, Purdue
(Photo credit: Ezra Shaw/Getty Images North America)
Filed to: 2016-2017 Big Ten preview, Maryland Terrapins