2016-2017 ITH Season Preview: Minnesota Golden Gophers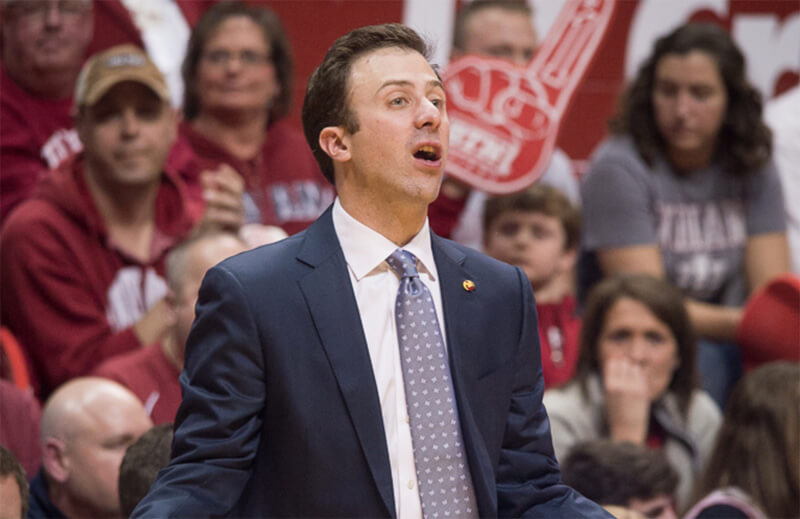 With the start of college basketball season on the horizon, we'll be taking a long look at the conference at large as well as Indiana's roster over the next month. Today, we continue our Big Ten team previews with the Minnesota Golden Gophers.
After finishing the 2015-16 season 8-24 mark, their worst win total since 1967-68, Richard Pitino is hoping his highly touted recruiting class will lift the Gophers out of the cellar of the Big Ten.
Pitino has failed to reach the NCAA tournament since replacing Tubby Smith in 2013 and Minnesota's win total has decreased each season during the Pitino era.
In year four, the pressure is on to produce victories, and he should receive a boost from a recruiting class ranked fifth in the Big Ten.
Leading the crop of incoming freshmen is the 6-foot-7 dynamic four-star wing Amir Coffey. The Hopkins High School product comes from a basketball rich family, as his father Richard is a Gopher alum and appeared in 25 games for the Timberwolves, while Coffey's sister Nia is a standout forward for Northwestern. Coffey recovered from a torn ACL suffered his junior year to lead Hopkins to a 4A state title as a senior and he was named Mr. Basketball for the state of Minnesota. Expect Coffey, the Gophers' highest rated recruit in more than a decade, to play significant minutes from the start.
Other freshmen joining Coffey include 6-foot-7 four-star forward Eric Curry and 6-foot-7 three-star forward Michael Hurt.
Minnesota will also be adding Illinois State transfer Reggie Lynch, who was reinstated earlier this month after the Hennepin County district attorney declined to pursue sexual assault charges. The 6-foot-9 Lynch is an undersized center with solid rim-defending skills. Despite spending just two seasons at Illinois St, Lynch piled up 189 blocks, enough to place him second in program history. Lynch set the Missouri Valley Conference single-season block record as a freshman and made the conference's' all-defensive team as a sophomore.
Other newcomers of note include 6-foot-4 guard Akeem Springs, a graduate transfer from Milwaukee, and 6-foot-8 forward Davonte Fitzgerald, who is now eligible after transferring from Texas A&M following the 2014-15 season.
The Gophers will rely heavily on 6-foot-1 junior point guard Nate Mason. Mason struggled shooting last season despite leading the team in attempts. He finished his sophomore campaign shooting just 44 percent from the field and 30 percent from behind the 3-point line.
Jordan Murphy, a 6-foot-6 sophomore, will be another key returnee for the Gophers. Murphy averaged 11.6 points and eight rebounds a game as a freshman, and will likely join Reggie Lynch in the starting frontcourt.
Other key returners for Minnesota are 6-foot-4 sophomore Dupree McBrayer, 6-foot-11 junior Bakary Konaté, and 6-foot-6 guard Ahmad Gilbert.
Bottom Line: The Gophers won't contend for an NCAA or an NIT berth, but the Gophers' fanbase is expecting Pitino's team to take significant strides coming off a season in which they won just two conference games. Shooting will likely be an issue, as the Gophers ended last season with an effective field goal percentage ranking 309th nationally by KenPom. The defense should be improved with the additions of Lynch and Coffey, but Pitino's young squad will need to make major improvements across the board if they want to contend in the Big Ten.
Quotable: "He's got phenomenal potential. At 6-foot-7, to pass like he can pass, to handle (the ball) like he can handle it, he's going to have to make an impact right away for us. I know he's excited about that. When I watch him play, the things he can do from an offensive standpoint really excite me." – Richard Pitino on Coffey to the Pioneer Press last April.
Previously: Rutgers
Filed to: 2016-2017 Big Ten preview, Minnesota Golden Gophers