2016-2017 ITH Season Preview: Nebraska Cornhuskers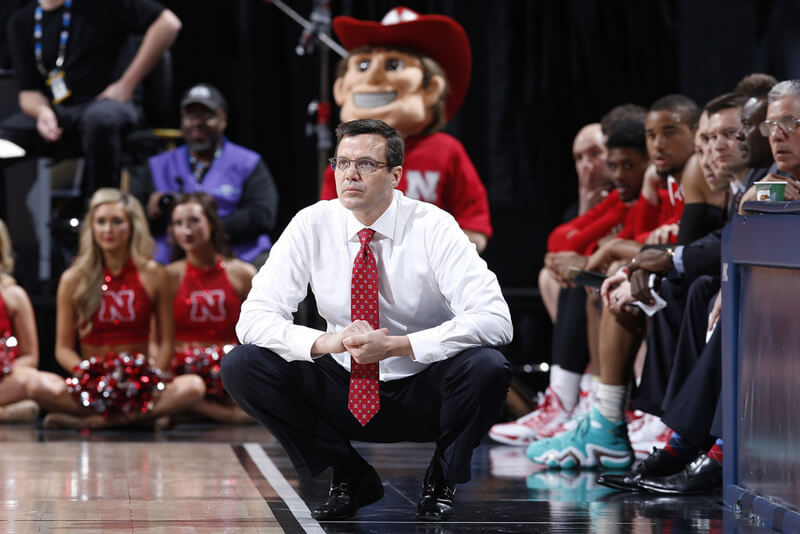 With the start of college basketball season on the horizon, we'll be taking a long look at the conference at large as well as Indiana's roster over the next month. Today, we continue our Big Ten team previews with the Nebraska Cornhuskers.
When Andrew White withdrew from the 2016 NBA draft last spring, Nebraska looked like a program poised to take a leap up in the Big Ten standings in 2016-2017.
But the optimism from White's decision to return to school was short lived. In June, White opted to go the graduate transfer route, leaving the Huskers without their leading scorer and best shot creator. White ultimately landed at Syracuse after his recruitment stretched into late August.
Without White, the Huskers are likely to be one of the Big Ten's most challenged offensive teams. The backcourt rotation is expected to be anchored by sophomore Glynn Watson, senior Tai Webster and Anton Gill, a transfer from Louisville.
Watson showed plenty of potential as a point guard last season as a freshman, but will have to improve his shooting. The 6-foot sophomore shot just 43 percent on 2s and 26.7 percent on 3s in his debut season. Webster is a powerful guard who can get into the lane, but hit just 35 percent of his 3s last season. Nebraska coach Tim Miles told The Sporting News college basketball preview that Webster "should be able to average double figures."
Gill struggled to stay in the rotation in two seasons at Louisville and should benefit from a change of scenery in Lincoln. He's a streaky perimeter shooter, but should be able to make up for some of the scoring vacated by White. The Huskers will also welcome junior college transfer Evan Taylor, who took the scholarship vacated by White.
Up front, the hope for Nebraska is the sophomores Jack McVeigh and Michael Jacobson will benefit from the extensive playing time both received as freshmen. The 6-foot-8 McVeigh was a poor finisher last season (36.8 percent on 2s), but did show the ability to step out and knock down the 3 at a decent clip (34 percent).
Jacobson played the role of undersized five man last season and was the Big Ten's third best offensive rebounder behind Matt Costello and Adam Woodbury. He also did a nice job of drawing fouls and getting to the line as he posted a strong free throw rate (FTA/FGA) of 55.8 percent.
Others to watch up front for the Huskers include freshman Jordy Tshimanga, freshman Isaiah Roby and freshman Jeriah Horne.
Bottom Line: Nebraska is going to be young as plenty of freshmen and sophomores are expected to see significant playing time. Gill and Webster are going to need to take on a big offensive burden to try and account for the unexpected loss of White. After a surprising trip to the NCAA tournament in 2014, Nebraska is now staring at the prospect of a third consecutive losing season. If that happens, it's possible Miles could find himself on the hot seat entering next season.
Quotable: "I spoke with Andrew late last evening in which he asked me how he can proceed with a release from Nebraska. There have been discussions with Andrew and his father about Andrew's place in our program for months and this is his decision. Even though I am extremely disappointed, he will be given a complete release as the logistics are handled this week. We will move on. I am truly excited about our team and next season." – Miles, in a statement, following White's decision to seek a transfer from Nebraska.
Previously: Rutgers, Minnesota
(Photo credit: Joe Robbins/Getty Images North America)
Filed to: 2016-2017 Big Ten preview, Nebraska Cornhuskers