ITH Super Happy Fun Time Big Ten Preview: Badgers of Wisconsin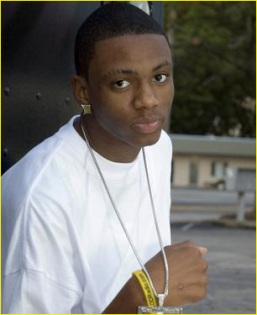 The Hoosiers are finished with their cupcakes and the New Year is nearly upon us, which can mean only one thing: It's Big Ten Preview Time! Here's a look at the teams that will challenge the Hoosiers for the conference crown … or fall under the weighty boot of crimson dominance. Probably the latter. Today: Wisconsin.
Besides being the only Big Ten coach to pull off a rendition of the Soulja Boy, (Can you imagine Kelvin Sampson cranking that Soulja Boy? I can't.) Wisconsin coach Bo Ryan also owns the most impressive win for a conference team this season: a 67-66 thriller at Texas.
Despite losing conference player of the year Alando Tucker and second teamer Kammron Taylor, the Badgers have positioned themselves to challenge for the conference crown. And once again, the staple of Ryan's teachings is defense. According to Ken Pomeroy's adjusted defensive efficiency rankings, the Badgers are first in the country. They're surrendering just 54.1 points per game and holding opponents to a 37 percent mark from the field.
Hardly used a season ago, sophomore Trevon Hughes has emerged as the leading scorer for Ryan's group. His scoring numbers are respectable (15.1 ppg), but his free throw shooting and turnovers are not. He's shooting just 63 percent from the charity stripe and he's got 32 turnovers (and 30 assists).
Brian Butch has returned from a horrific elbow injury and is the second leading scorer (13.6 ppg) and leading rebounder (8.3 rpg). Marcus Landry and Michael Flowers, who hit the shot to beat Texas, return as well.
One thing that Wisconsin will have to improve on if they wish to win consistently on the road is free throw shooting (66 percent) and three-point shooting (33 percent). Those numbers are masked at this point due to their ability to guard people, but they'll need to do better in both aspects if they look to compete with the likes of IU and Michigan State.
The bottom line: The Badgers, for my money, are the third best team in the league. And their schedule sets up nicely for a run at the league title. They don't go to East Lansing and they get Penn State, Northwestern, Iowa and Michigan two times each. If Hughes continues to play well and Butch can hold down the paint, this team could have legitimate Sweet 16 potential because of their ability to defend.
Read the rest of our Big Ten Preview:
Filed to: Bo Ryan, Brian Butch, Soulja Boy, Trevon Hughes, Wisconsin Badgers