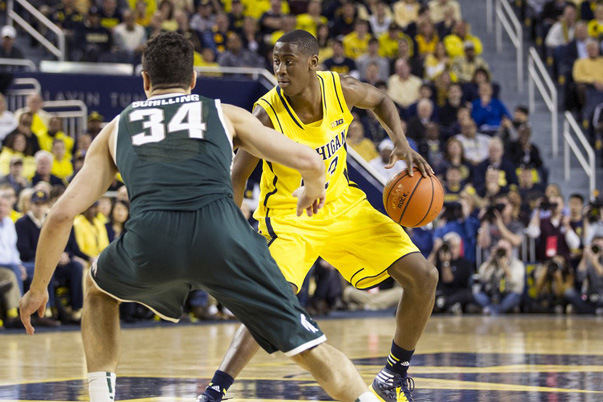 Indiana closes out the regular season with a trip to Michigan, which clinched its first outright Big Ten championship since 1986 on Tuesday with a relentless beatdown of Illinois in Champaign. The Wolverines are 22-7 overall, 15-3 in the conference and are ranked No. 12 in the latest Associated Press top 25 poll.
The game will be broadcast at 6 p.m. ET on ESPN and on the IU radio network:
As I wrote recently in the premium forum, Indiana's up and down season can be summed up perfectly by this fact: The Hoosiers are 4-1 against Michigan, Iowa, Wisconsin and Ohio State and 2-4 against Penn State, Northwestern and Nebraska.
At their best, Indiana can play with anyone in the conference and at its worst, it can lose at home to Penn State and Northwestern. Chalk it up to youth, turnovers, poor shooting and offensive play, an inability to close out second half leads or a variety of other theories that have been tossed around throughout the season, but 30 games in, Indiana has been defined by inconsistency.
Saturday's opponent Michigan, which Indiana has beaten four of its last five tries, will be looking to avenge its first conference loss back in early February and a painful home loss a season ago that cost the Wolverines (and two other teams) a shared Big Ten title with the Hoosiers. So while it may seem like there isn't as much to play for on both sides after Michigan wrapped up the Big Ten title earlier in the week and the Hoosiers saw their at-large hopes fade away with Wednesday's loss to Nebraska, the revenge factor could certainly be prevalent.