Billy Gillispie Archive
Unless you've been away from a computer, TV, radio and civilization all day, you've heard by now that Billy Gillispie has been relieved of his coaching duties at the University of Kentucky.
But what you probably haven't seen is the gem of video below. It's worth a view, regardless of your fan affiliation:
What you just witnessed was two reporters, one from Lexington and one from Louisville, literally chase Gillispie through the Joe Craft Center (UK's practice facility). Nevermind the fact that he was supposedly on the phone and went through a door that required security credentials. Had the secretary not stepped in at the end, Gillispie might have ended up tied down to a chair in his office until he talked.
You can read Eamonn's take on this ridiculousness here.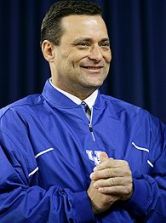 As I watched the Hoosiers struggle through a six win season, I took some solace in what I saw take place in Lexington, Kentucky this season. Despite two future NBA players and one of the worst years ever in the SEC, Kentucky managed to lose 14 games and miss the NCAA Tournament for the first time in 17 years.
Kentucky, which ran a perfectly respectable coach in Tubby Smith out of town a mere two seasons ago, is reportedly on the verge of severing ties with Billy Gillispie. The rallying cry amongst Big Blue Nation has shifted from 'Blame Tubby' to 'Blame Billy.'
The notion of changing coaches after just two seasons is drastic and unheard of in most cases, but Gillispie's unwillingness to stray from his stubborn ways have probably sealed his fate more than the wins and losses.
(Excessive phone calls do not qualify as most cases.)
But ultimately, like any top five job, the pressure to win big and win immediately might be more apparent at Kentucky than anywhere else.
Le Weekend is Inside the Hall's look at what's ahead this weekend in college hoops. It's also a perfect opportunity to post pictures of hot chicks, like Jessica Biel.
– Not a lot going on in Hoosierland this weekend, but there is a game going on down in Lexington, Kentucky that could be interesting for those of you not obsessed with the NFL playoffs. Rick Pitino and the Louisville Cardinals will travel to Rupp Arena to take on Billy Gillispie and the Kentucky Wildcats. Neither team is off to a good start, Louisville is 9-4 and Kentucky is 6-6. Louisville is coming off of a head scratching loss to Cincinnati at home and Kentucky has already dropped games at Rupp to Gardner Webb and San Diego. I've got no clue who will come out on top in this one (is it possible for both teams to lose?), but a loss from Kentucky pretty much seals their fate as a NIT-at-best team and a loss for Louisville will look terrible to the selection committee come March.
– The Big Ten schedule kicks into full gear with the following games:
Saturday: Iowa @ Wisconsin; Michigan @ Purdue; Minnesota @ Michigan State
Sunday: Northwestern @ Ohio State; Penn State @ Illinois
Nothing really great, but it'll be interesting to see how Tubby Smith and the Gophers fare in the Breslin Center. My prediction: not very good.
– One final note: Indiana receiver James Hardy has moved on to the NFL and we'd like to wish him the best of luck. He's got the necessary skill set to have a long and successful career at the next level and we can only hope he ends up on the Bears. Sorry Colts fans.
See you Monday.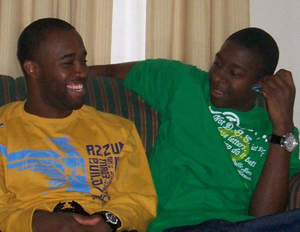 Big win, huh? After hearing early in the day that Armon Bassett would miss the game alongside Eric Gordon, I was worried. Of course, I am neurotic about wins and losses; I always think IU will lose even if it should win, and I always think games are going to be closer and more challenging than they actually should be. Still, losing Eric and Armon was supposed to mean losing 40-50 points in production. But IU compensated, played well, and feasted on a Kentucky team that is just not very good at all right now. I'll take it.
— First, that Kentucky team. How awful. I've been watching Kentucky basketball for, oh, 10 years — longer than I've been intently watching IU, thanks to a brother that used be obsessed with Kentucky — and this is by far the worst team I can remember them putting on the floor. I'm sure there have been worse teams. But this one is so thoroughly mediocre, and slow, and uncoordinated, that they never really looked like a challenge to a team missing its top two guards. That makes it tough to figure out how much of the credit for the blowout goes to the Hoosiers, and how much goes to the Cats.
— Earlier in the year, I talked about how no one on this team was a "true" point guard, and while that didn't bother me, it did bear watching throughout the season. For all his strengths, I don't see Kelvin Sampson as the most position-liberated coach out there; would he force Armon to be a distributing guard even though it's clear he's at his best as a shooter? What would he do with Jordan Crawford?
After Saturday, I think it's clear that Crawford has the potential to be an every-play point guard on this team. He still has those freshman faults — too much lateral movement against the full court press, too many traps in the corner of the half-court, etc. But he also has a fully realized skill set. He's great at attacking the basket, can shoot from the perimeter well, is athletic and big enough to guard opposing studs … he can do it all. It looks like he and Armon will complement each other really well in the next couple of years, each one doing some of the things the other can't. That gives the Hoosiers plenty of guard depth to look forward to.
(More after the jump including my thoughts on Eric Gordon's absence, Jamarcus Ellis and Sampson's control of the program.)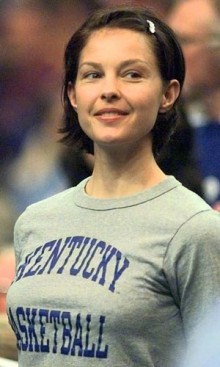 Our Hoosiers host everyone's favorite team, the Kentucky Wildcats, tomorrow afternoon in Assembly Hall.
It'll be the first appearance for Big Blue in Assembly Hall in 17 years. That meeting saw a No. 7 Hoosier team hold off the pesky Wildcats, 87-84.
There's a saying that anything can happen in a rivalry game, but make no mistake about it: Indiana is 20-0 at Assembly Hall under Kelvin Sampson, they're more talented and the fans expect to win this game.
With that said, here are three keys to the game for each team:
Kentucky
– Keep Patrick Patterson involved and out of foul trouble: Kentucky is rail thin in the frontcourt and they must have a spectacular effort from their prized freshman if they plan to pull off the upset. Patterson is one of the top 10 freshmen in the country and is surprisingly polished inside the paint. The Hoosiers will probably rotate D.J. White, Mike White, Lance Stemler and DeAndre Thomas on Patterson to try to wear him down. If he can stay on the court and avoid silly fouls, he gives Kentucky a chance to stay in the game.
– Senior leadership: If there was ever a time for Ramel Bradley and Joe Crawford to play like seniors, this is it. Both are extremely talented, but have also been labeled as inconsistent. Crawford has come on strong since coming out of Billy Gillispie's doghouse. His field goal percentage is solid at 47.7 percent and he's by far the closest thing the Wildcats have to a go-to-guy on the perimeter. Bradley has also played well and he's shooting well from behind the three-point arc (46.4 percent).
– You can't stop him, you can only hope to contain him: I'm talking about Eric Gordon. If not for his injury against Tennessee St. on Monday, he would probably be the leading scorer in the country entering this game. That begs the question: How will the Wildcats game plan against Gordon? Crawford seems to be a step slower and Bradley will probably have a hard time matching his strength and quickness. Perhaps the answer is Ramon Harris, but he too will probably look like a player stuck in quick sand if he tries to stay in front of Gordon in transition. If the Wildcats can't prevent Gordon from running wild, it'll be a long day.
Keys for IU and our predictions after the jump…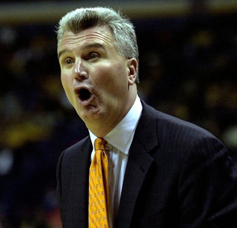 Under the category of "I'm glad that didn't happen to IU" comes the news that Mason County (KY) wing Darius Miller has committed to Kentucky.
Miller had been heavily recruited by Illinois and their former assistant coach, Tracy Webster. At one point there were rumors that Illinois was leading for Miller.
However, a funny thing happened this week when Kentucky coach Billy Gillispie poached Webster from the Illini and then received a verbal commitment from Miller just two days later.
Our good friend Jody Demling from the Louisville Courier-Journal breaks it down:
His commitment comes just two days after news broke that UK is planning to hire former Illinois coach Tracy Webster as its third assistant coach. Webster was a key factor in Miller's interest in Illinois until recent weeks.
"I think that was a factor," Brian Miller said. "But also he really liked and felt comfortable with Gillispie and his staff. He just felt very comfortable."
So yeah, not only is Bruce losing major recruits left and right, he's now losing assistant coaches. Is there any doubt that the Illini program is full blown Titanic mode?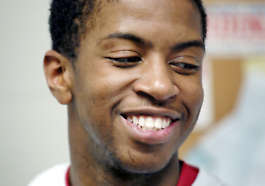 It's never particularly easy to lock up top talent from another state. It's even harder when that state has a university rich with basketball tradition and a bunch of crazed lunatics fan base that treats its basketball team like royalty.
That's why it was a bit surprising when Bud Mackey, from Scott County in the Bluegrass state, committed to the Hoosiers in October of 2006. At the time, Mackey was relatively unknown on the national recruiting scene and was still growing into his 6'5″ frame.
Fast forward to June of 2007: UK is no longer coached by Tubby Smith, whom Mackey wanted nothing to do with. They hire ace recruiter Billy Gillispie. Mackey attends UK's elite camp. The Lexington Herald Leader publishes a story suggesting that Mackey may still be looking at Kentucky.
Meanwhile, IU fans wonder if they could have another Eric Gordon type recruiting saga on their hands. Only this time, IU would be playing the role of Illinois.
Worry no longer.
Mackey is solid with IU and plans to be a Hoosier according to comments he made earlier today to The Courier-Journal's recruiting guru, Jody Demling.
When I asked him about all the chatter about his commitment, Mackey just looked at me and smiled as he said "It's all talk. Just talk."
Score this as a major recruiting win for Kelvin Sampson. And a big loss for Big Blue Nation.