6-Banner Sunday: Indiana ranked No. 13 in preseason AP top 25 poll, series with UK set to resume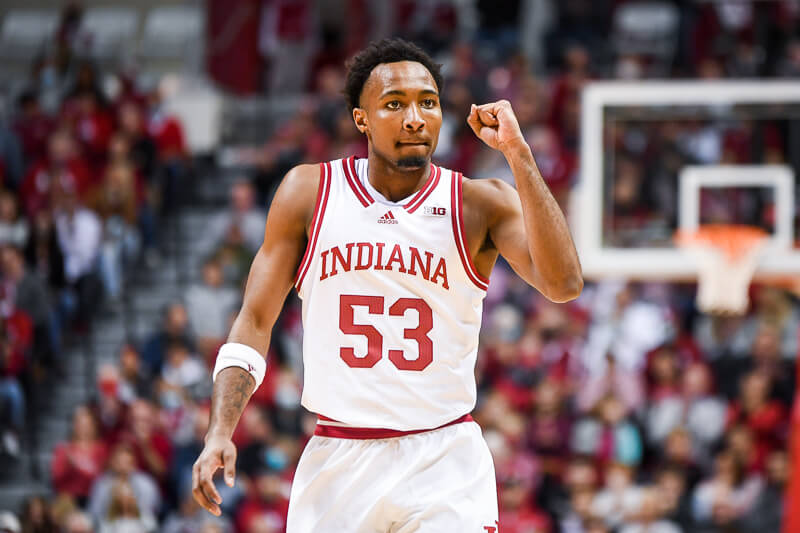 6-Banner Sunday is Inside the Hall's weekly newsletter in partnership with The Assembly Call. More than 9,000 Indiana fans receive the newsletter each week. In addition to appearing each week on the site, you can also opt to receive 6-Banner Sunday by email. A form to subscribe via email is available at the bottom of this week's 6-Banner Sunday.
Welcome to another edition of 6-Banner Sunday, a joint production between The Assembly Call and Inside the Hall where we highlight the five most essential IU basketball stories of the past week, plus take a look at how the other IU sports programs are doing.
With the exhibition opener less than a week away, a follow-up on last week's big news occurred. It was already known IU and Kentucky were close to agreeing to resume their series a few years down the road. Now word has come from John Calipari that it will indeed happen.
In other stories, the Hoosiers have finally been ranked again in the Associated Press poll. Also, Inside the Hall continued to preview Indiana's players, the normal Podcast on the Brink and AC Radio shows aired this week, and several former players are on opening night rosters in the NBA. We will as usual conclude with a look at how other sports at IU are doing.
In brief headlines, updates were made to the official roster, and the Twitter handles of everyone affiliated with and covering the team can be viewed here.
• IU-Kentucky series set to resume according to John Calipari
• Indiana ranked in AP top 25 poll to begin season
• Inside the Hall's player previews
• Podcast on the Brink and AC Radio
• Current IU players in the NBA
• Hoosier roundup
Banner #1 – IU-Kentucky series set to resume according to John Calipari
Last week it was reported that the Hoosiers and Wildcats were close to agreeing to play again. That became official a few days ago when Kentucky coach John Calipari confirmed at SEC media day that the series is coming back in 2025-2026 and the administrations are working out the details.
Then at a UK Alumni Association basketball kickoff luncheon Calipari said the series would have four games when it begins according to Cameron Drummond of The Lexington Herald-Leader. According to Griffin Gonzalez of WDRB Sports, Calipari said at the luncheon: "It's what our fans deserve and to be honest, it's who our team wants to play,"
While Indiana fans will have to wait a few more years for the games to take place, the fact that the teams have agreed to meet up again should make many college basketball fans happy. The locations of where the contests might take place remain unclear.
Banner #2 – Indiana ranked in AP top 25 poll to begin season
Everything seemed to be improving under Archie Miller. After a rough first season, Juwan Morgan and star freshman Romeo Langford got the Hoosiers off to a 12-3 start and the team spent six weeks in the AP top 25. Then that season fell off a cliff, and Indiana lost 12 of 13 and Miller's tenure never recovered.
Fast forward to now and IU will open the season in the top 25 at No. 13. It's the first time since January 14, 2019 that Indiana is in the polls. They are the highest-ranked Big Ten team by nine spots and will face a pre-conference schedule that includes No. 1 North Carolina, No. 5  Kansas, and No. 17 Arizona.
The KenPom rankings put out their first projection as well and their computers agreed with the human poll that the Hoosiers should be solid and slotted them 12th to open the campaign.
Individually, Trayce Jackson-Davis received yet another honor as CBS Sports named him a Preseason All-American.
Banner #3 – Inside the Hall's player previews
Inside the Hall continued its series looking at all the IU players in detail before the season opener.
This week Kaleb Banks, Tamar Bates, Logan Duncomb, Jalen Hood-Schifino, and Anthony Leal, were profiled.
Banner #4 – Podcast on the Brink and AC Radio
Podcast on the Brink and Assembly Call Radio once again had new episodes this week in anticipation of the new season opening unofficially next weekend.
POTB spoke with WDRB's Griffin Gonzalez about IU's chances of matching preseason expectations and winning the conference. Meanwhile, AC Radio also discussed IU's expectations for the coming season for both men's and women's basketball. The episode had special guests Jeff Marlow and Kathy Amos from the Doing The Work show to help break down the women's team which is ranked 11th heading into the year.
DTW also had its show this week to discuss fellow conference contenders Maryland and Nebraska. Doing The Work now has its own podcast feed and Twitter account as Inside The Hall and Assembly Call continue to increase coverage of the team.
Banner #5 – Current IU players in the NBA
With the NBA season opening last week, several former Hoosiers are on rosters to begin the year.
The total number of players on teams is at six with O.G. Anunoby on the Toronto Raptors, Thomas Bryant on the Los Angeles Lakers, Eric Gordon on the Houston Rockets, Romeo Langford on the San Antonio Spurs, Victor Oladipo on the Miami Heat, and Noah Vonleh on the Boston Celtics.
Banner #6 – Hoosier roundup
• Volleyball had their best week of the season defeating Michigan State at home and a ranked Michigan team on the road to match last year's conference win total with 11 matches remaining.
• Men's Soccer beat Wisconsin to stay in contention for the Big Ten Title but then fell to No. 2 Kentucky. Meanwhile, off the field, Ryan Wittenbrink was named Big Ten offensive player of the week as well as picking up a couple of national awards as he continues to lead the team in goal.
• Women's basketball had three players named to preseason watch lists.
• Men's Golf saw Drew Salyers win a tournament individually last weekend. For his efforts, he was named Big Ten golfer of the week.
• Swimming and Diving defeated Texas A+M to open the season but was edged by Texas.
• Rutgers defeated IU Football and its season has spiraled out of control.
• Women's Soccer was winless in their final home games against Purdue and Maryland and still has no victory in conference play. They did have Olivia Smith named Big Ten freshmen of the week.
• Field Hockey's once-promising campaign has hit a bump as they lost their fourth and fifth straight games to Michigan State and Ohio State respectively. They also officially dedicated the renaming of their longtime facility.
• Men's Tennis competed at the Ohio Valley Regional Championships.
• Women's Golf finished ninth at The Alley 2022 Tournament.
Thanks for your continued support for The Assembly Call and Inside the Hall. We'll be back next weekend with a new roundup.
Now go enjoy yourself a 6-banner Sunday.
Aaron (Ari) Shifron
Assembly Call Contributor
Filed to: