Indiana ranked No. 13 in preseason Associated Press top 25 poll; first time in poll since Jan. 14, 2019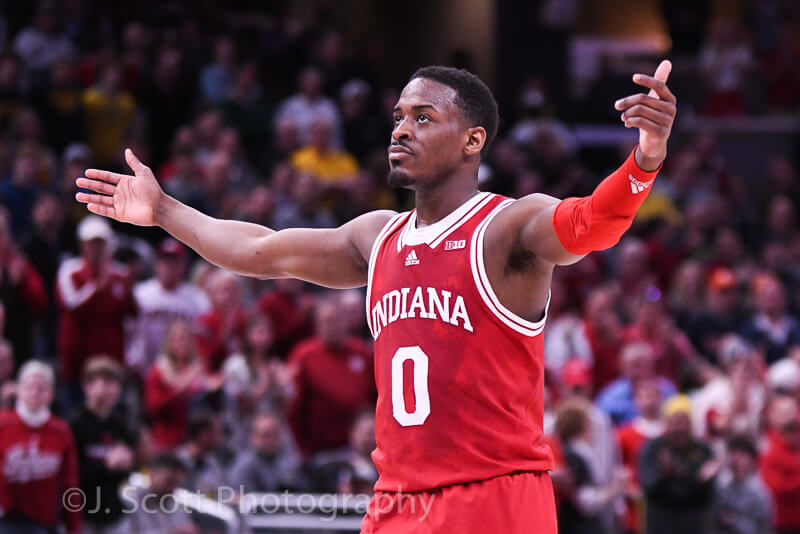 It didn't take Indiana coach Mike Woodson long into his tenure in Bloomington to land the Hoosiers in the Associated Press top 25 poll.
The Hoosiers are ranked No. 13 in the preseason AP top 25 poll released Monday.
It's the first time Indiana has been ranked in the AP poll since the week of January 14, 2019. The Hoosiers were ranked for six weeks during the 2018-19 season, peaking at No. 21.
The lofty ranking continues the trend of ambitious preseason expectations for the program. Indiana was picked to win the Big Ten in this year's "official unofficial" media poll.
The Hoosiers are No. 6 in Lindy's preseason rankings, No. 7 by Andy Katz, No. 11 in Bart Torvik, No. 12 in Blue Ribbon College Basketball Yearbook, No. 12 in KenPom and No. 20 by The ALMANAC.
Other Big Ten teams ranked in the preseason AP top 25 poll include Michigan at No. 22 and Illinois at No. 23. Purdue, Michigan State, Ohio State, Iowa and Rutgers all received votes.
Three of Indiana's non-conference opponents are also ranked. North Carolina is No. 1, Kansas is No. 5 and Arizona is No. 17.
Indiana plays its first exhibition on Saturday, October 29 at Assembly Hall against Marian College.
The Hoosiers open the regular season on Monday, November 7 at Assembly Hall against Morehead State.
Here is the full AP preseason top 25 poll:
1. North Carolina
2. Gonzaga
3. Houston
4. Kentucky
T5. Baylor
T5. Kansas
7. Duke
8. UCLA
9. Creighton
10. Arkansas
11. Tennessee
12. Texas
13. Indiana
14. TCU
15. Auburn
16. Villanova
17. Arizona
18. Virginia
19. San Diego State
20. Alabama
21. Oregon
22. Michigan
23. Illinois
24. Dayton
25. Texas Tech
Others receiving votes: Texas A&M 112, UConn 101, Miami 66, Purdue 56, Saint Louis 36, Michigan St. 35, Florida St. 32, Xavier 29, Wyoming 25, Ohio St. 23, Iowa 13, Rutgers 4, Southern Cal 3, Florida 3, Toledo 1, UAB 1, Memphis 1, Virginia Tech 1, Notre Dame 1.
Filed to: Associated Press poll