6-Banner Sunday: Indiana lands first 2023 commit in four-star guard Jakai Newton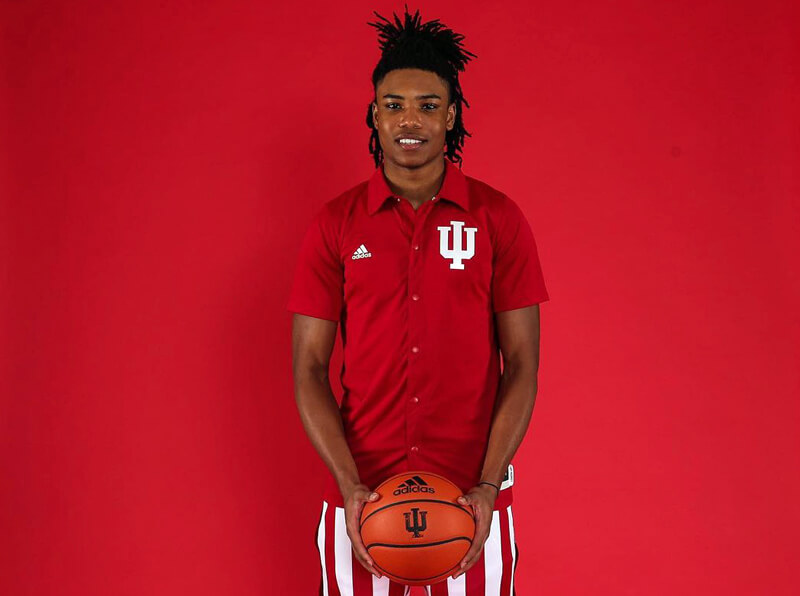 6-Banner Sunday is Inside the Hall's weekly newsletter in partnership with The Assembly Call. More than 8,000 Indiana fans receive the newsletter each week. In addition to appearing each week on the site, you can also opt to receive 6-Banner Sunday by email. A form to subscribe via email is available at the bottom of this week's 6-Banner Sunday.
Welcome to another edition of 6-Banner Sunday, a joint production between The Assembly Call and Inside the Hall where we highlight the five most essential IU basketball stories of the past week, plus take a look at how the other IU sports programs are doing.
With the season opener just over two weeks away, IU fans will get to wait 30 minutes less to see the team for the first time as the November 9 game against Eastern Michigan was moved up to 6 p.m. ET. Further signs that the season is rapidly approaching is that several more preseason rankings were released and Inside The Hall finished up their team preview of every Big Ten squad and started on a detailed preview of each Hoosier player.
However, the big story this week occurred off the court when IU picked up their first commitment in the 2023 class on Friday from Jakai Newton. This was not the only news on the recruiting front as IU's top target for the 2022 class moved his announcement date back by a day. In other recruiting news, IU 2023 target Xavier Booker (ranked 103 in 247Sports Composite Rankings and the 13th best center) took his official visit this week.
Lastly, Trayce Jackson Davis continues to pile up preseason recognition and as always we will conclude 6-Banner with a look at how other IU sports are doing.
In brief news, the Hoosiers have six former players in the NBA to start the season and Isiah Thomas was named one of the top 75 greatest players of all time.
You can listen to this week's Assembly Call radio here.
• Jakai Newton commits to IU
• More preseason rankings released
• Inside The Hall's team and player Previews
• Noah Clowney moves announcement date
• Trayce Jackson-Davis named to Karl Malone Award watch list
• Hoosier Roundup
Banner #1 – Jakai Newton Commits to IU
Before now the Hoosiers were waiting on their first 2023 commitment and now they have it. After an official visit, Jakai Newton announced his commitment to the Hoosiers Friday. After the announcement, Inside The Hall posted both a highlight video and a feature story by Tyler Tachman.
A combo guard, Newton is a four-star prospect and ranked No. 67 in the 247Sports composite rankings.
Banner #2 – More preseason rankings released
As the season nears, more outlets have posted rankings for the upcoming season.
First off, the well-known KenPom ratings have the Hoosiers 31st in the country and the eighth-best team in the Big Ten. The Associated Press also put out their first top 25 poll and the Hoosiers just missed making it, as they were in the receiving votes category at number 27. Five Big Ten teams did crack the rankings though led by Michigan at number six.
Most bullish on the Hoosiers was Andy Katz who had them 14th in his Preseason Power 36. He also wrote, "Trayce Jackson-Davis could be the Big Ten Player of the Year".
Banner #3 – Inside The Hall's team and player preview
In a continuation of the last two weeks, Inside The Hall wrote the final three detailed team previews of each Big Ten team focusing on title contenders Illinois, Purdue, and Michigan.
When that series concluded, the site started an in-depth look at all the players on the IU roster beginning with Logan Duncomb and Tamar Bates.
Banner #4 – Noah Clowney moves announcement date
Originally, an announcement date of Halloween was set for top remaining 2022 target Noah Clowney. However, this week Clowney announced he is pushing his commitment back a day to November 1.
Clowney is a forward and ranked No. 62 in the 247Sports Composite Rankings. He is down to Alabama, Florida, Indiana, and Virginia Tech for his choices.
Banner #5 – Trayce Jackson-Davis named to Karl Malone Award watch list
The preseason accolades keep coming for IU star Trayce Jackson-Davis. This week he was named to the Karl Malone Award Watch List. Also, released this week was the Kareem Abdul Jabbar Award Watch List, Julius Erving Award Watch List, and Bob Cousy Award Watch List. Although no Hoosiers were on these other lists, several other Big Ten players were.
Banner #6 – Hoosier Roundup
With the Hoosiers coming up short again in football, attention turns to basketball on both the Men's and Women's sides. The Women especially have Final Four aspirations and return their entire team from the Elite Eight last year. Also, men's soccer is surging lately after a slow start.
• Women's Basketball starts the season with their highest ranking ever in the AP poll at number 8. As a result, Mackenzie Holmes was named Preseason All-American Honorable Mention.
• Football fell to Ohio State in a blowout. They next face Maryland at Noon on BTN.
• Men's Soccer defeated Penn State and Evansville to run their winning streak to five games while not conceding a goal in that time. As a result, Roman Celentano was named Conference Defensive Player of the Week for his play between the pipes.
• Women's Soccer has faltered down the stretch tying last place Maryland and getting shut out by Rutgers.
• Field Hockey fell to Michigan but dominated St. Louis this week.
• Volleyball lost to Minnesota and Michigan this week.
• Baseball beat Cincinnati in a marathon exhibition game.
• Men's Golf finished ninth at the Quail Valley Collegiate.
• Men's Tennis competed at the Louisville Invitational.
• Swimming and Diving earned four Big Ten weekly awards.
Thanks for your continued support for The Assembly Call and Inside the Hall. We'll be back next weekend with a new roundup.
Now go enjoy yourself a 6-banner Sunday.
Aaron (Ari) Shifron
Assembly Call Contributor
Filed to: