Last time we exclusively featured Jerome Hunter in a Film Session, it was early in the season against Florida State. Back then, Hunter wasn't being used as a primary option. He was a secondary option perimeter shooter or a driver off a closeout around action performed by Indiana's guards and bigs.
But against Minnesota on Wednesday night, Hunter was much more a part of Indiana's go-to action on offense. He scored a career-high 16 points, showing growth and evolution since Indiana's fifth game of the season against the Seminoles. Hunter hit key 3-pointers off the pick-and-pop, scored and got fouled on the pick-and-roll and had important buckets late in the game on the block and out of the dunker's spot. We've also seen Hunter posting up more of late, though he didn't get a bucket that way against the Golden Gophers.
We'll take a look at Hunter's offensive performance in the latest edition of Film Session:
With nine seconds left on the shot clock later in the first half, Hunter comes out of the left corner to set a ball screen for Armaan Franklin, who's up top: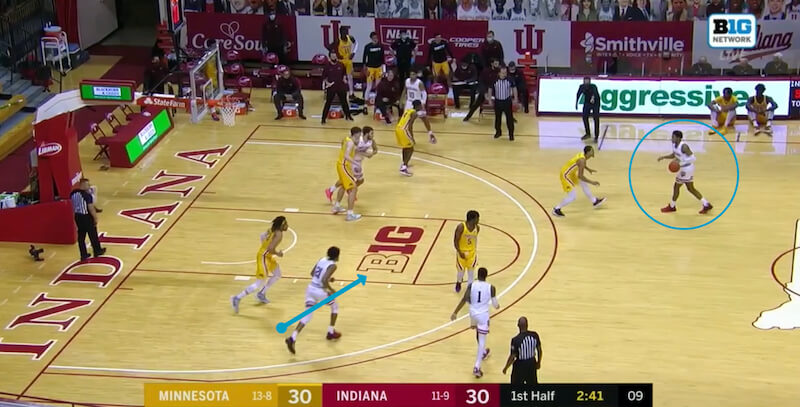 The screen is set. Franklin drives left. Brandon Johnson hedges on Franklin as Tre' Williams fights over the top of the screen:
Hunter rolls off the screen and receives the pass from Franklin. Liam Robbins starts to get into the defensive action here to potentially cover Hunter if Johnson can't get back to him in time: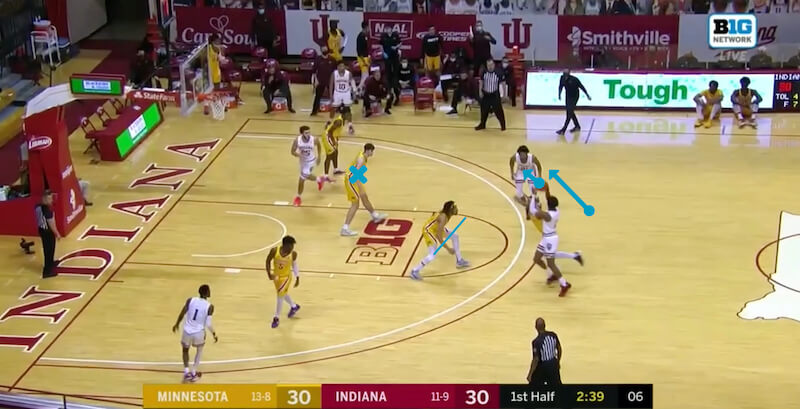 Hunter starts his drive on Robbins as Johnson moves to him: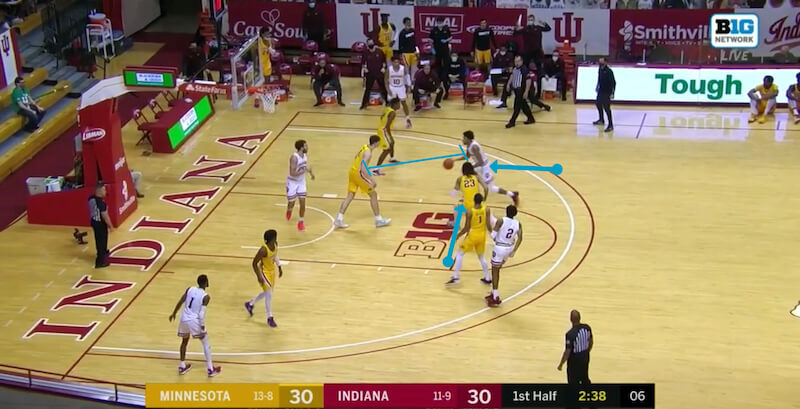 Hunter simply goes chest into Robbins, bounces off of him and hits the shot while getting fouled in the process: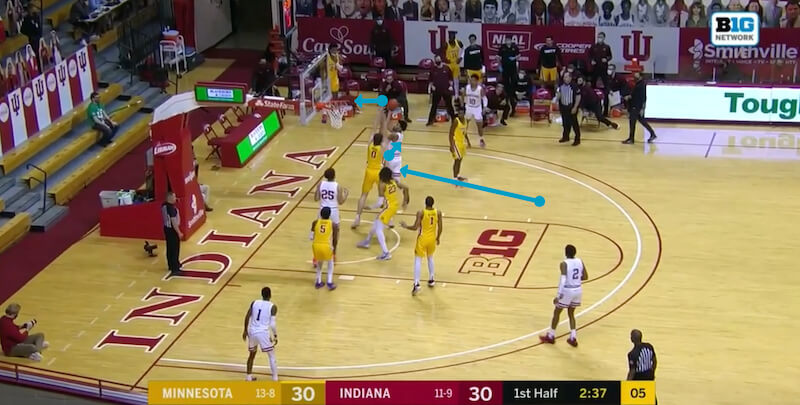 Hunter hit the ensuing free throw to complete the three-point play. Strong work here from Hunter against Robbins, the best shot blocker in the Big Ten.
Video:
Filed to: Jerome Hunter, Minnesota Golden Gophers