Film Session: Northwestern
For the first time this season, Indiana's defensive foundation crumbled on Wednesday night. After holding their first seven opponents to under a point per possession, the Hoosiers allowed 1.11 to Northwestern. The Wildcats were also the first team to score 70 or more points against the Hoosiers.
It wasn't all bad, as Indiana put up an impressive defense-to-offense stretch to start the second half and simply got beat by Chase Audige down the stretch. But a look at the first half, when the Hoosiers got down by as many as 15 to Northwestern, reveals Indiana's defensive issues.
So what were they? It wasn't just one thing. It was many things. Indiana failed to stop the ball on the perimeter, leading to layups for the Wildcats. (Help rarely came, as Northwestern also spread out the pack line defense or Indiana simply didn't rotate.) Mismatches also allowed Northwestern the advantage and it capitalized. Indiana failed to communicate at times and the Wildcats converted in transition. And for those wondering why Khristian Lander continues to see little playing time, a look at plays two and three show a young player still finding his way on defense under a coach that demands a certain level of play to see the floor.
We'll take a look at eight first half defensive breakdowns from the Hoosiers in the latest edition of Film Session:
Up early in the content 5-3, the Hoosiers are guarding on an inbounds play. Trayce Jackson-Davis marks the smaller inbounder, Ty Berry, as he inbounds to Pete Nance, guarded by the smaller Rob Phinisee: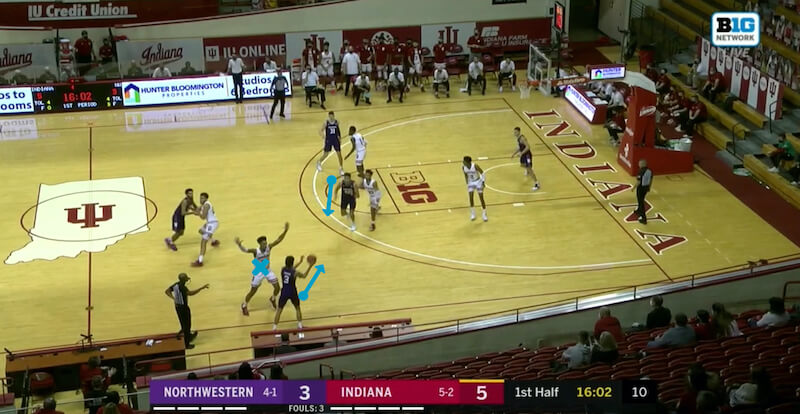 On the pass, Berry immediately sprints to the basket ahead of Jackson-Davis and has a ton of room. Nance makes the pass as Miller Kopp moves from under the basket out to the left corner: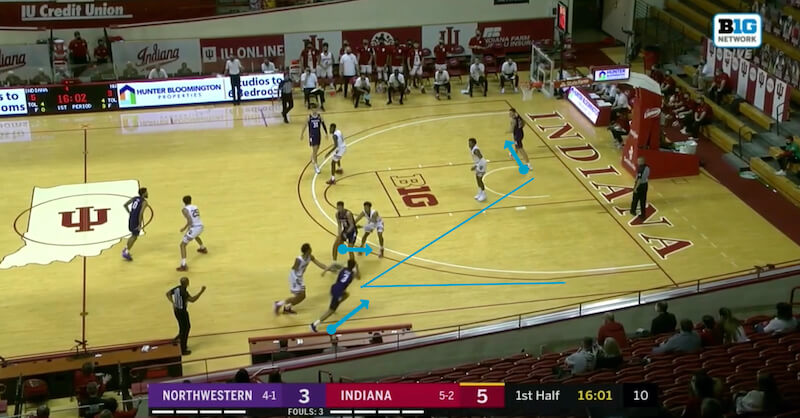 Kopp calls for the ball as Phinisee rides Berry's left after leaving Nance. Armaan Franklin is still in the lane and begins to move to stop the ball: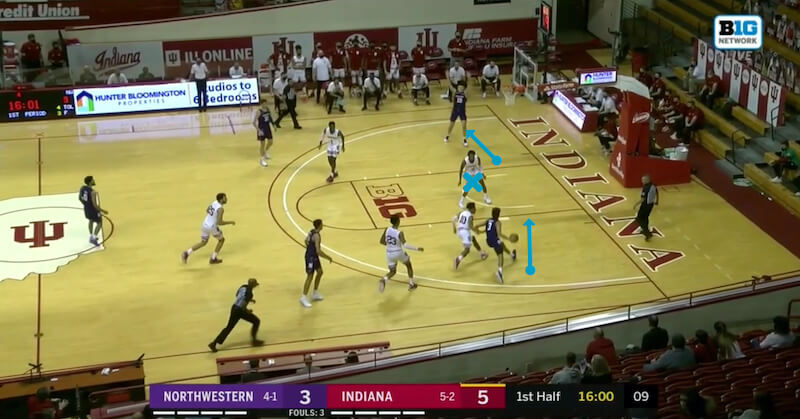 As Franklin starts to get up in the air to guard a possible shot attempt at the rim from Berry, Kopp continues to move out to the left corner: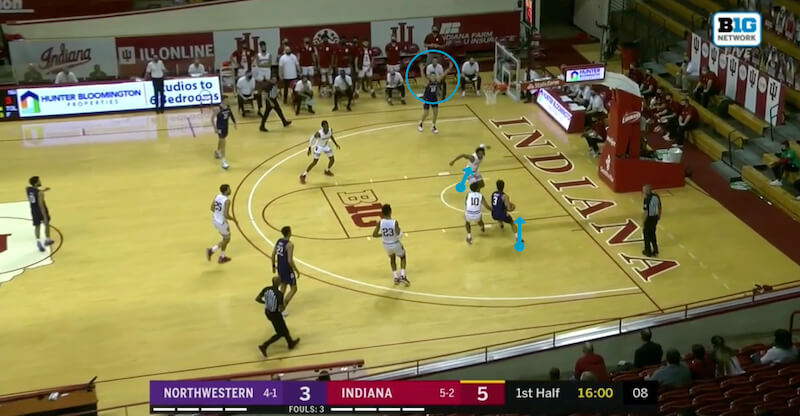 Kopp is ready to shoot as Berry makes the pass around Franklin: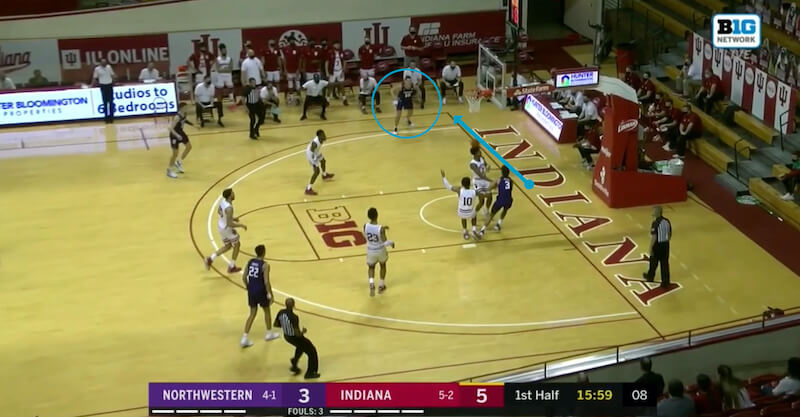 It's simply too much space — and a tough angle — for Al Durham to rotate over for a proper closeout, so Kopp knocks down the uncontested 3-pointer to pull the Wildcats ahead 6-5: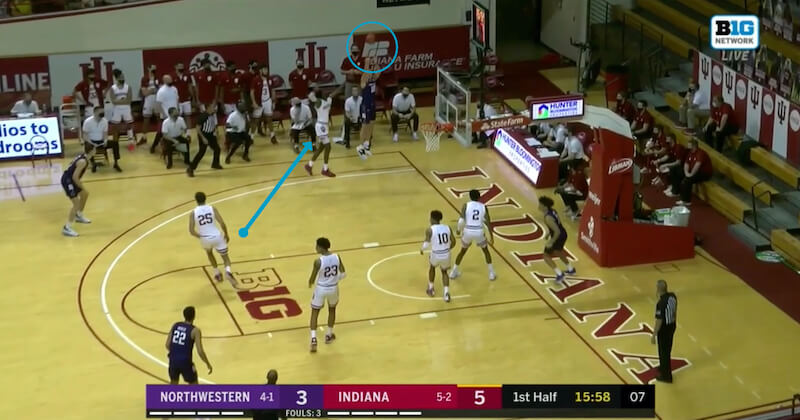 Indiana's defensive inbounding strategy to put a big on the passer was exploited by the Wildcats to great effect here. Without a set halfcourt pack line defense, Berry had a ton of room to move once he blew past the bigger Jackson-Davis.
Video:
Filed to: Northwestern Wildcats