Film Session: Northwestern
Boo Buie inbounds the ball to Nance: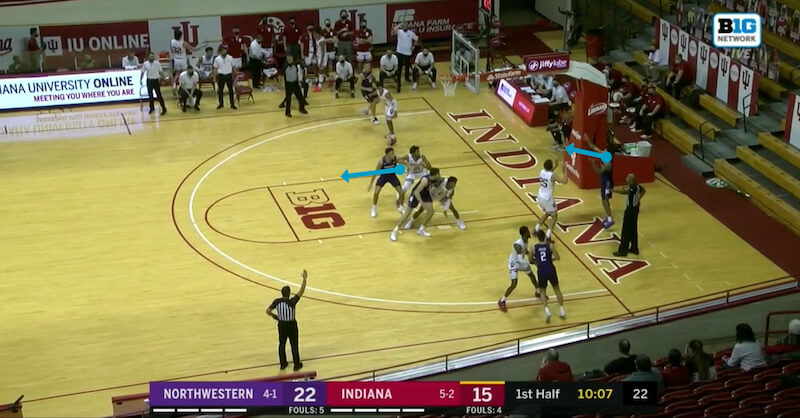 Nance turns and faces the basket with Hunter on him. Franklin, who was guarding Young as Thompson guarded the smaller inbounder, Buie, is strongly beckoning Race Thompson to switch onto Young. But Thompson isn't paying attention or hearing him and sticks with Buie: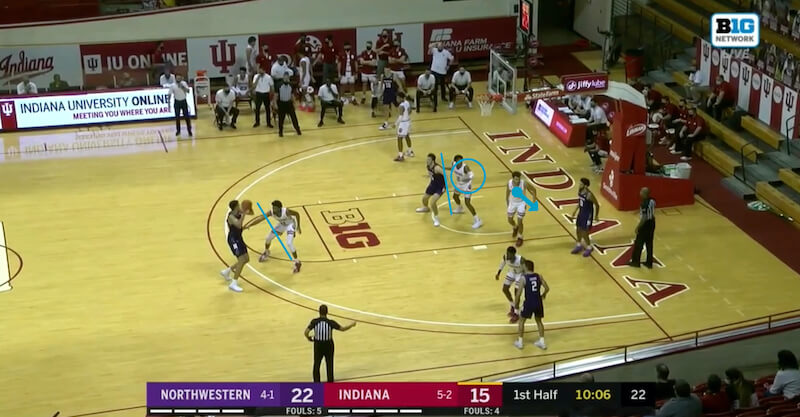 Nance enters the ball to Young as Thompson continues to stick with Buie: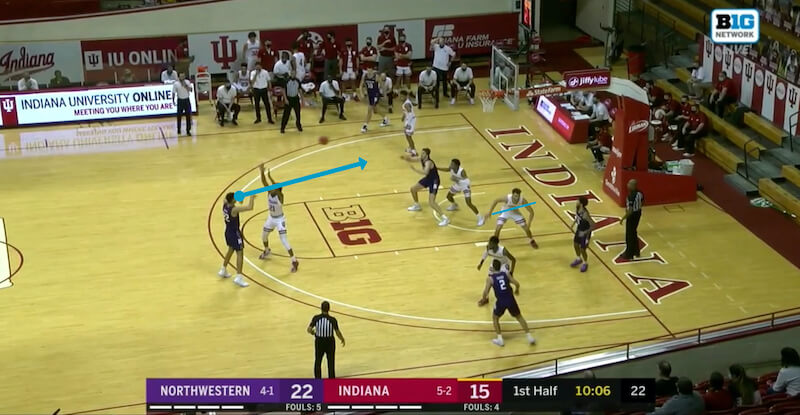 Indiana's defense collapses on Young: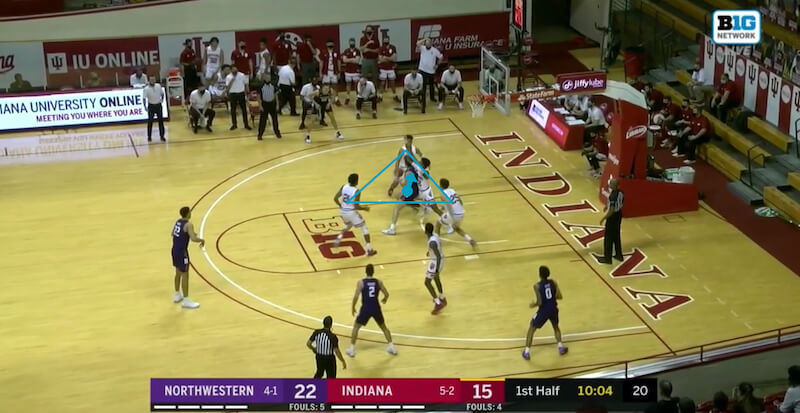 Young is fouled by Rob Phinisee on his shot attempt and he'd convert one of two at the line: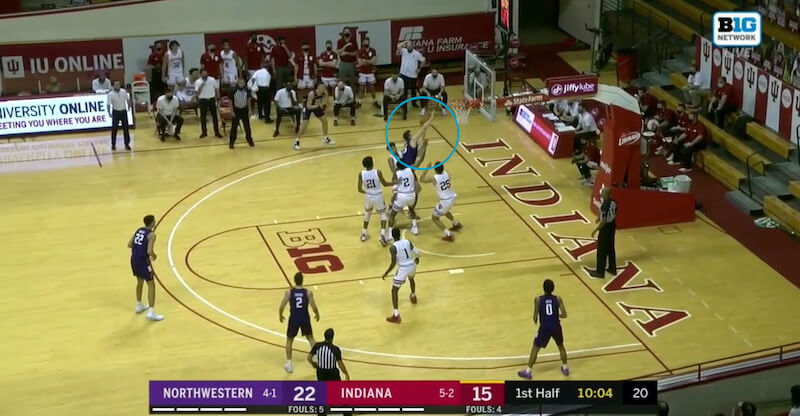 Another play with an Indiana big guarding a smaller inbounder leading to more points for the Wildcats, this time because of a miscommunication between Franklin and Thompson.
Video:
Filed to: Northwestern Wildcats