Film Session: Northwestern
Hunter stunts in to help on a Kopp drive: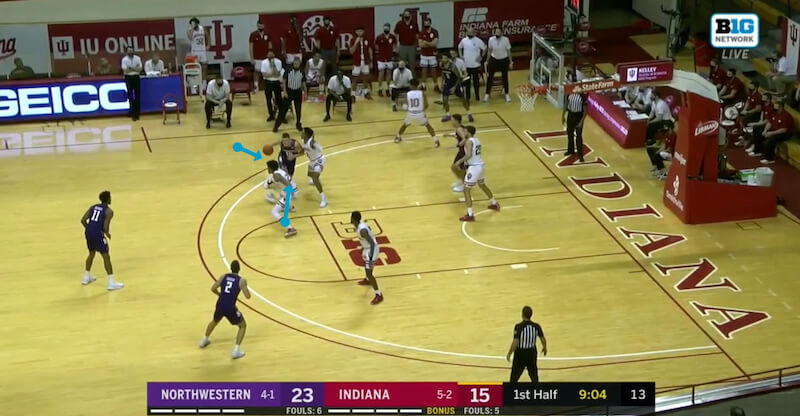 Kopp passes out to Gaines and Hunter recovers back to him. Gaines hesitates and begins to make a move right on Hunter. Nance comes up from the left low block: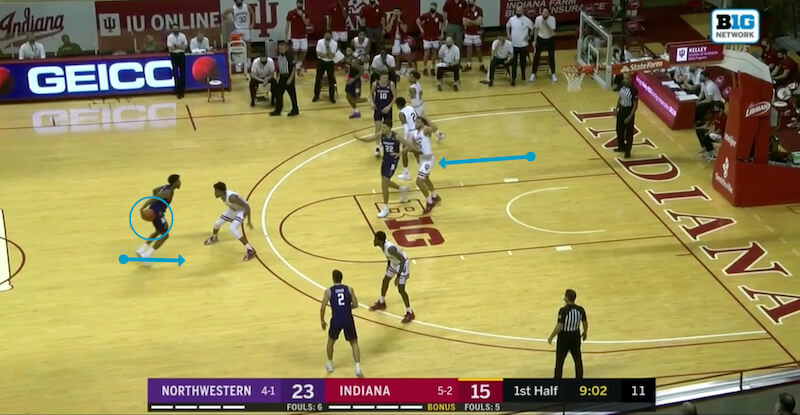 Nance looked like he may be calling for the ball or looking to set a ball screen for Gaines on the previous frame. But with him seeing Gaines having a step on Hunter, Nance simply clears out to give Gaines more space to operate: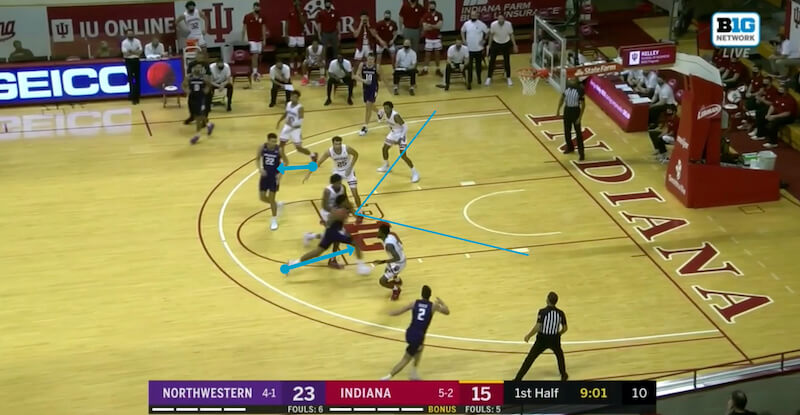 Durham doesn't offer a full help and starts moving back out to Greer. And with the rest of Northwestern's offense spread around the perimeter, Gaines has space in the lane: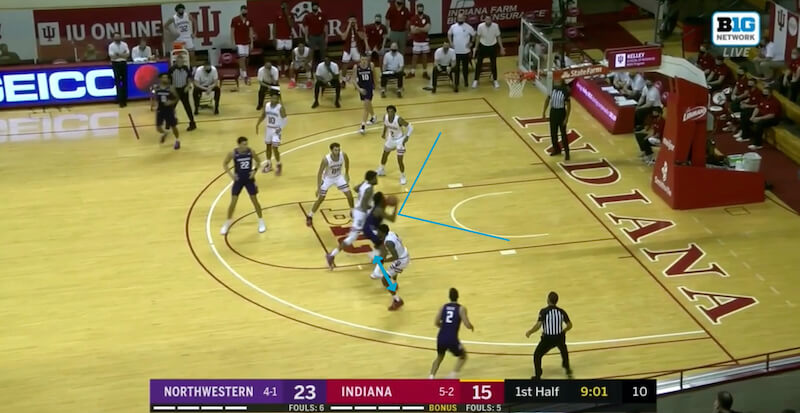 Hunter does a decent job trying to alter the shot, but Gaines scores for two: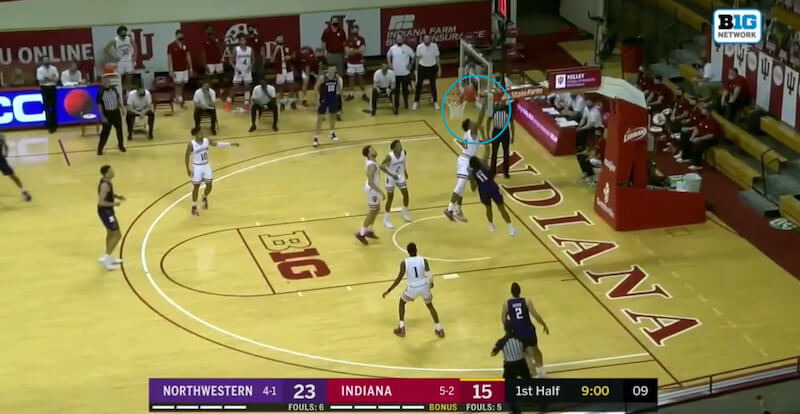 Just as we saw in play two, Indiana offered no strong help once a Wildcat blew by the initial perimeter defender on his way to a score at the basket.
Video:
Filed to: Northwestern Wildcats