Film Session: Northwestern
Gaines gets a bit of a ball screen from Nance: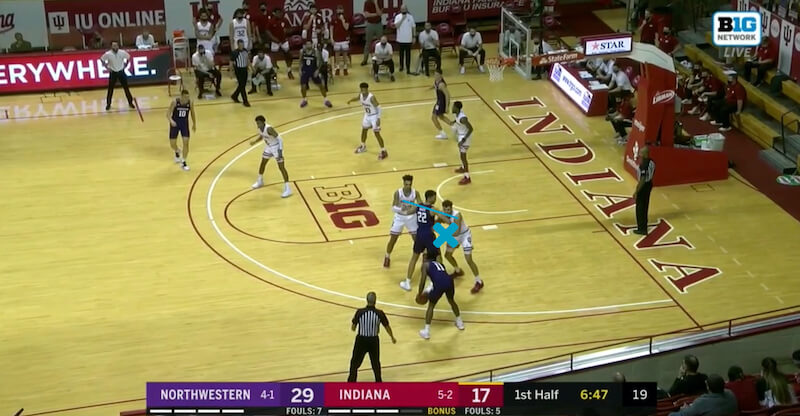 Jackson-Davis and Thompson switch. Thompson now has Nance as Gaines begins to drive left on Jackson-Davis. Franklin, Phinisee and Durham look on from the weak side: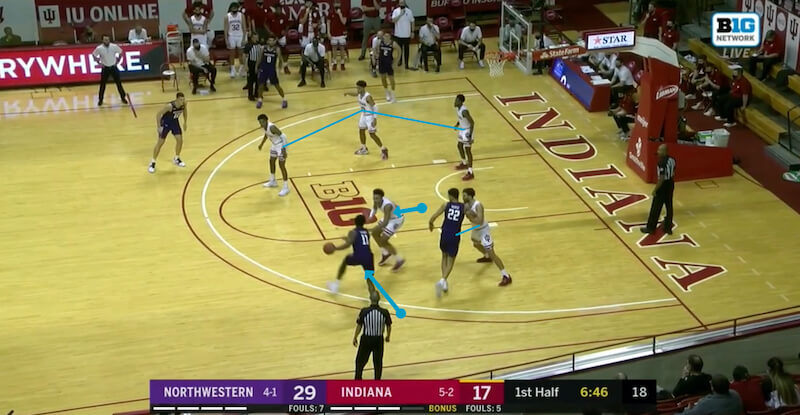 This time around, Indiana is able to stop the drive with Phinisee applying the help as Franklin and Durham stay home: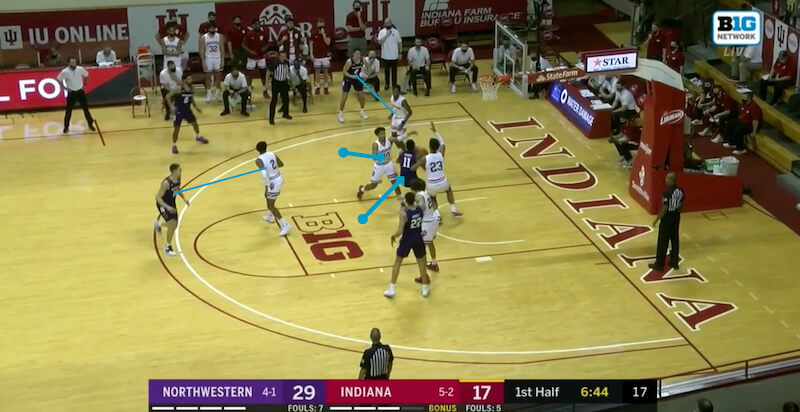 But as Phinisee recovers back out to Buie, the smaller Gaines turns back right on Jackson-Davis and he's caught a bit flat-footed: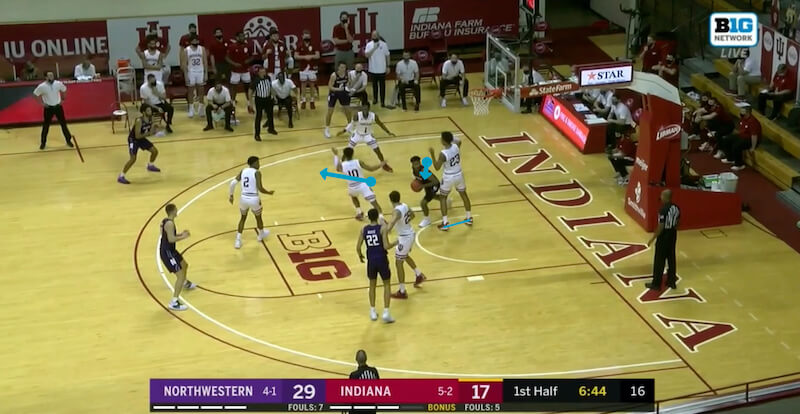 And then Gaines goes up and over him for the score: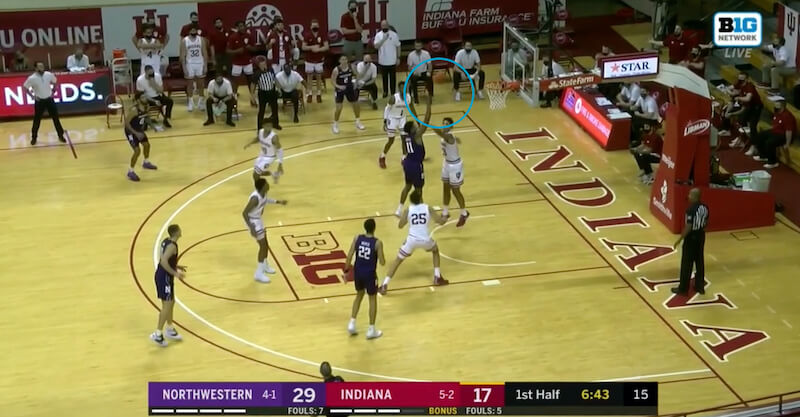 Even though Indiana employed a better help and recover this time around with Phinisee, Gaines still had the mismatch on Jackson-Davis which started with the switch on the right wing. This allowed the quicker Gaines to put a move on him for the score.
Video:
Filed to: Northwestern Wildcats